Review: Pulled Apart By Horses play a sweaty show at Mama Roux's
Pulled Apart By Horses played a packed Sunday night show on 2nd April at Mama Roux's
New album, The Haze, makes up the bulk of their set
Support from Thee MVPs and Tigercub provides the perfect warm up.
The opening strains of their set are audible from the other end of Lower Trinity Street. Thee MVPs are back in Brum. Compared to their 2016 headline show at the Sunflower they are heavier, tighter and ballsier than ever before. That said, Charlie Wyatt, is no less polite. He thanks the audience for coming down early on a Sunday night to watch their opening set. Guitarist Alex Ives breaks a string one song in and has to swap out his Rickenbacker. This sets the tone for a chaotic evening. The band give a typically energetic performance, Wyatt bounding about the stage like a pop-punk poster boy. Even stoic bassist Josefine Johsson sways to their brand of self-proclaimed "Thames pop". Mama Roux's filled up noticeably during their set and new audience members were greeted by invitations to "come say hi!". Signing off, Wyatt wanted to, "Let it be known that Pierce Brosnan was always the best Bond.". Really?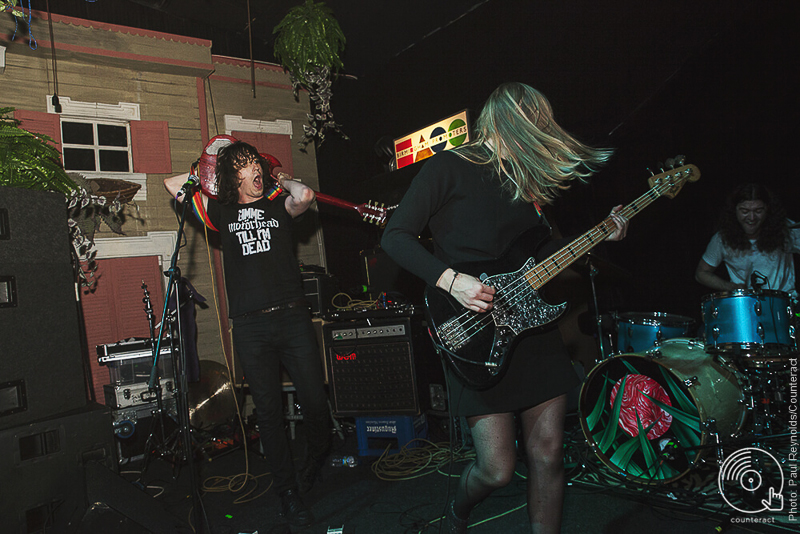 Thee MVPS
Tigercub launch into 'Burning Effigies', the opening track from their new album Abstract Figures In The Dark, without a glance at the audience. The music speaks for itself. Part alt-rock, part stoner-doom and peppered with shoegazey loops, each track is both atmospheric and carefully crafted. The track 'Memory Boy' is particularly weighty. It features on Struck Out, a charity compilation from Major Leagues in aid of Help Refugees. Ending on the moody 'Migraine', Tigercub eagerly head to the bar to await the headliners.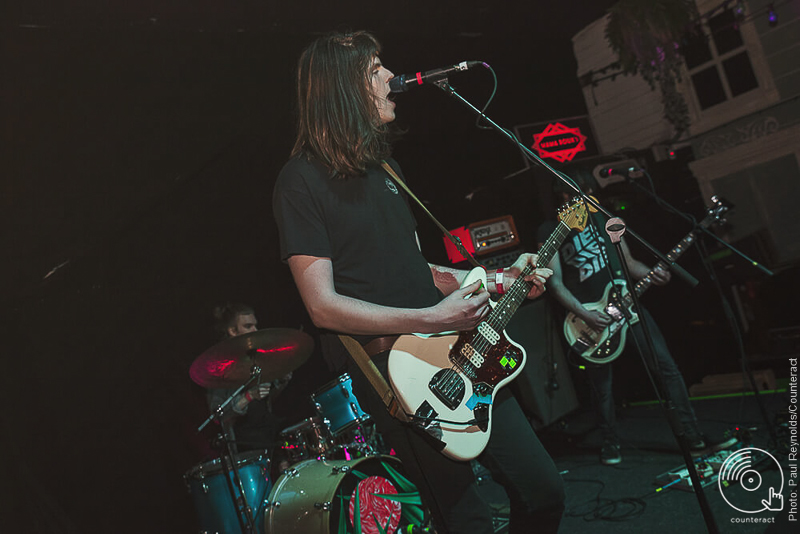 Tigercub
It's no secret that Pulled Apart By Horses have a reputation. The crowd surges forward as they launch into the title track from their new album, The Haze. Front-man Tom Hudson revels in the attention. He wears a t-shirt emblazoned with the slogan "I preferred their early stuff"; This sentiment notably not held by the room tonight.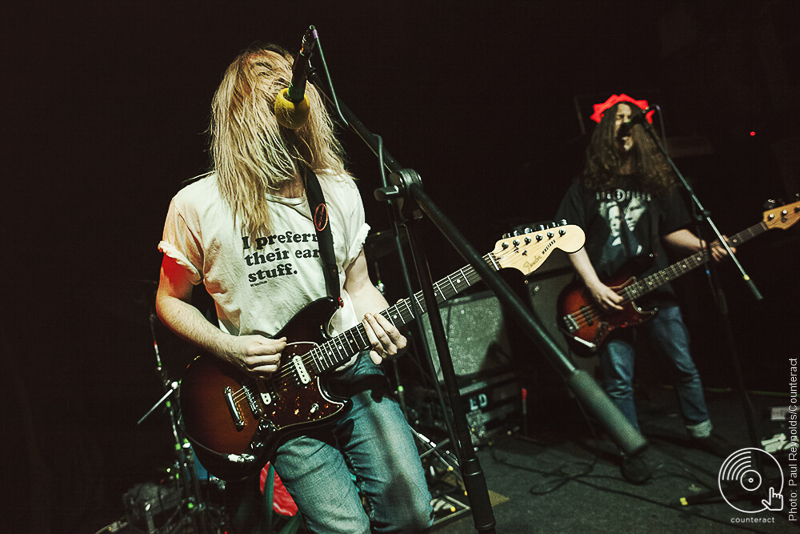 Pulled Apart By Horses
The now-packed floor promptly erupts with jostling, jumping and singing along to both new tracks like 'The Big What If' and 'Prince of Meats', as well as fan favourite, 'I Punched a Lion in the Throat' from their 2010 self-titled debut. A raucous cover of Beatles' classic 'Helter Skelter' is perfectly at home in the set. It whips the audience into a frenzy of circle-pits and crowd surfing.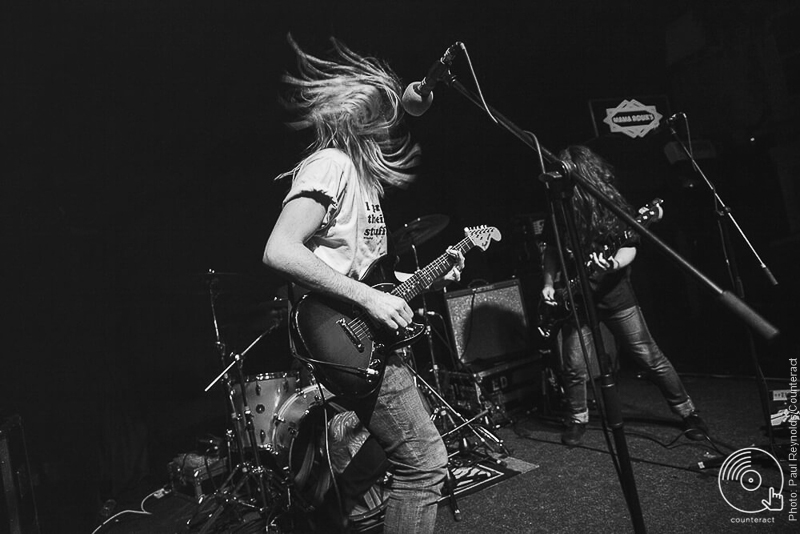 Pulled Apart By Horses
One of the hanging baskets that make up part of Mama Roux's impressive facade is torn down and batted about like a beach ball as the breakneck riff of 2012's 'V.E.N.O.M.' reverberates around the venue. Hudson spots an opportunity to climb onto the table by the merch stand for the final track, their classic 'High Five, Swan Dive, Nose Dive'. Pulled Apart By Horses leave as abruptly as they arrived, with a sweaty, exhausted room in their wake.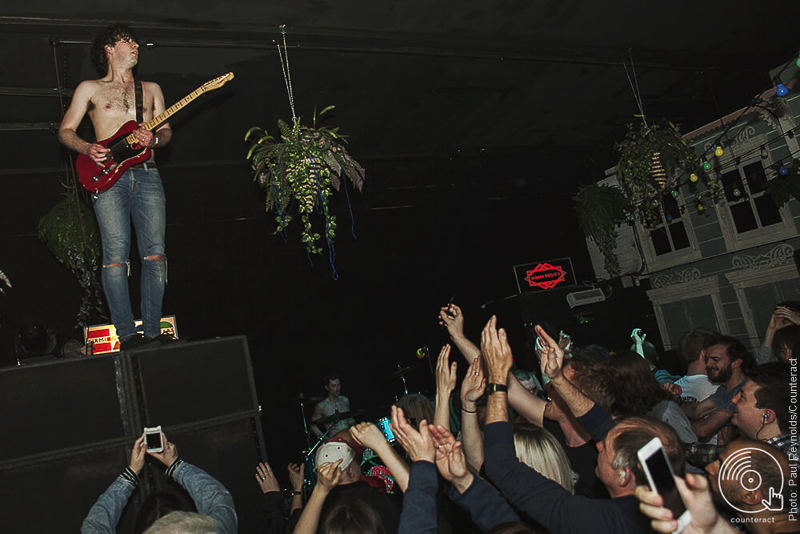 Pulled Apart By Horses
Photographs by Paul Reynolds
Visual artist, multi-instrumentalist, and scrounger. Always wearing headphones, probably listening to Ezra Furman, Sleater-Kinney or Goat.