Review: Birmingham believes as Creeper sell out the O2 Institute
Southampton's Creeper play a sell out show at the venue on April 1st as part of their UK tour
Support came from Puppy and Milk Teeth
Debut album 'Eternity, In Your Arms' was released 8 days previous on March 24th
With the release of their debut album 'Eternity, In Your Arms', Creeper cemented themselves as a band to believe in. Performing their first Birmingham headline show at the O2 Institute – the first date to sell out on their current tour – the band showcase how much all that faith means.
For a masterclass in stadium sized rock and roll, Puppy take to the stage in front of a room already ablaze with with excitement. There's gargantuan riffs and pummelling rhythms a plenty as the trio power through their set with an innate dexterity. Calamitous and contagious, their songs introduce the band as one of the brightest new acts around.
Stirring things up by calling straight for a circle pit, Energy are the embodiment of their name. Dedicating a song to the Creeper Cult fanbase gathered en masse tonight, the Massachusetts outfit entertain and engage with an effortless charm.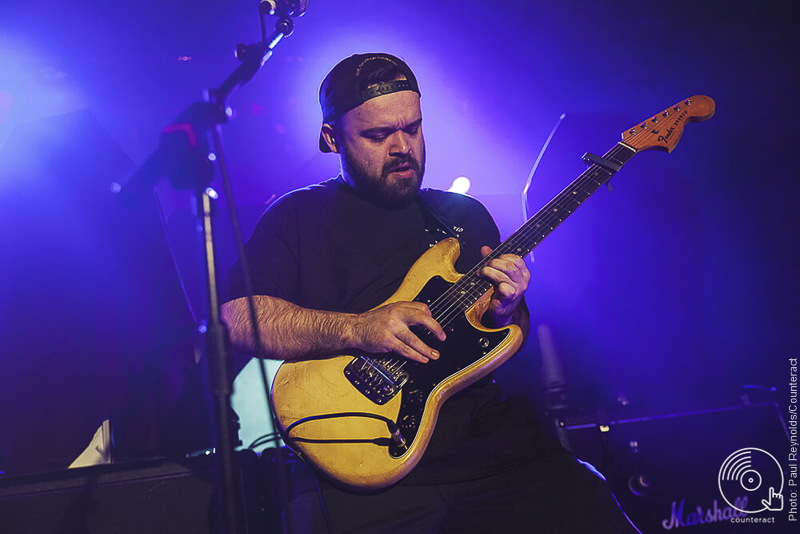 Puppy
After almost missing the show spending hours stuck in motorway traffic, the entirety of Milk Teeth's set feels like a celebration. When else do you get to see five people in Pikachu onesies crowdsurf in quick succession? The band power through their performance with an elated energy the crowd take no time at all to catch on to. Bridging the gap between two of their slower numbers – 'Kabuki' and 'Swear Jar' – with an impromptu sing-a-long of Smash Mouth's 'All Star', their debut album might be a year behind them but the group remain at their most fresh and ferocious.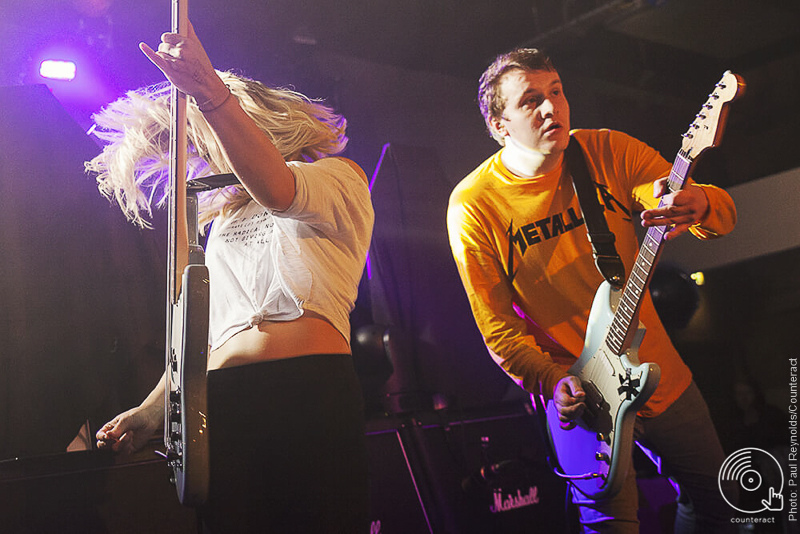 Milk Teeth
Taking the sense of the theatrical that runs through their debut album and giving it form, every Creeper show is a show to remember. Stepping onto the stage, now smoke filled and lit up by neon crosses, the Southampton outfit wear the callous heart patches on their backs and their emotions on their sleeves for all to see.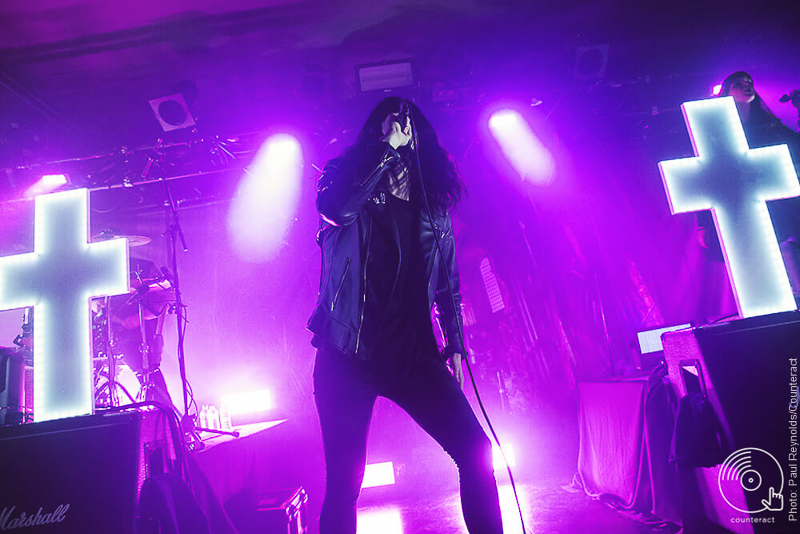 Creeper
From the high drama of 'Black Rain', through the Elvis-esque croons of 'Black Mass', to the resounding cries of 'Down Below', every moment Creeper perform is laced with an electricity it's impossible to pull away from. The record might only be a week old, but every song is treated and treasured like an old favourite. Will Gould captivates from centre stage, throwing himself into guitar riffs and extending the microphone to crowdsurfers before they're ushered back into the crowd. When Hannah Greenwood steps forwards to take the lead for 'Crickets', you can practically see the waves of emotion as they wash across the room.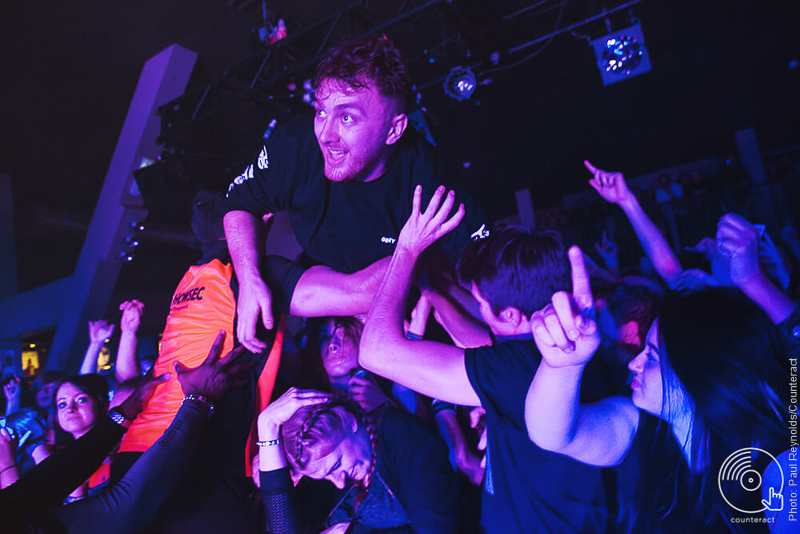 Creeper
Ending their set with the life-affirming 'I Choose To Live' – before returning to end the night with a stirring performance of 'Misery' – the group take their bow as heroes. Because that's what this band are. A refuge for anyone who needs it, Creeper place a resounding power in self-belief – and you won't find any band who do it better.
Photographs by Paul Reynolds