Review: Melvins perform a career-spanning show at the O2 Institute
Melvins brought their brand of sludge metal to Birmingham on Friday 13th October
Redd Kross provided the support 
Melvins offered a simultaneously wry and pummelling set for a sea of staunch fans
Melvins land in Birmingham – at the O2 Institute – as the fifth date on their European "A Walk With Love & Death" tour, supporting their double album of the same name. In tow are Californian alt-rockers Redd Kross.
Redd Kross seemingly haven't changed since their eighties heyday. All sleeveless shirts and long hair, they pound out a set of familiar pop-punk that serves to warm up the expectant crowd. Oddly, a cover of KISS's 'Deuce' is the stand out track.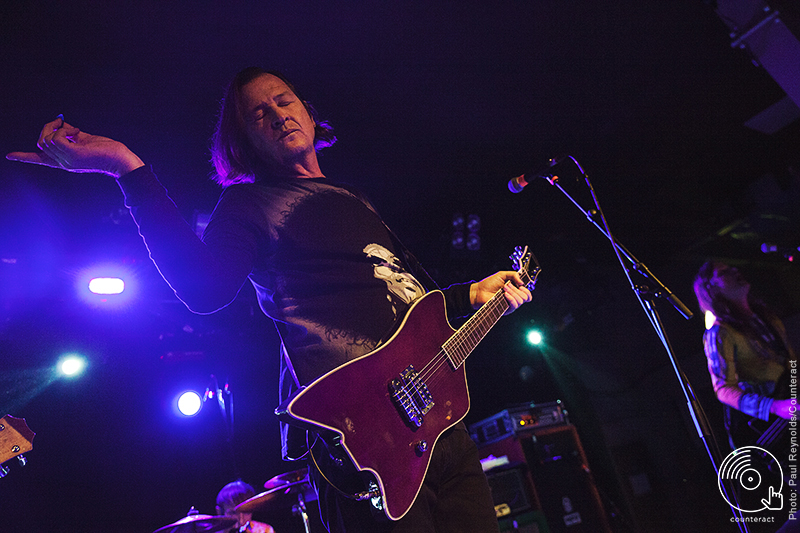 Redd Kross
Melvins wander on stage unannounced. Buzz Osborne lifts his guitar. The air thrums with anticipation as the muted riff of 'Sacrifice' fills the air. This doom-laden cover of Flipper's 1984 anthem kicks into action with a scrape on the bass from Steve McDonald.
They go straight into the jilting 'Oven', and it's immediately obvious just how tight they are. Dale Crover's sparse drum fills are perfectly answered with crushing riffs. This doesn't let up throughout the set, from the relentless 'Queen' from their '94 opus Stoner Witch, to a dissonant cover of 'I Wanna Hold Your Hand'. They play a career-spanning set, and tracks from their 2017 album, A Walk With Love & Death are greeted with the same enthusiasm as the classics. Buzz pauses between every song to wipe the sweat from his face and his guitar. McDonald, on the other hand, never seems to stand still, hopping from one foot to the other and gurning at the delighted crowd.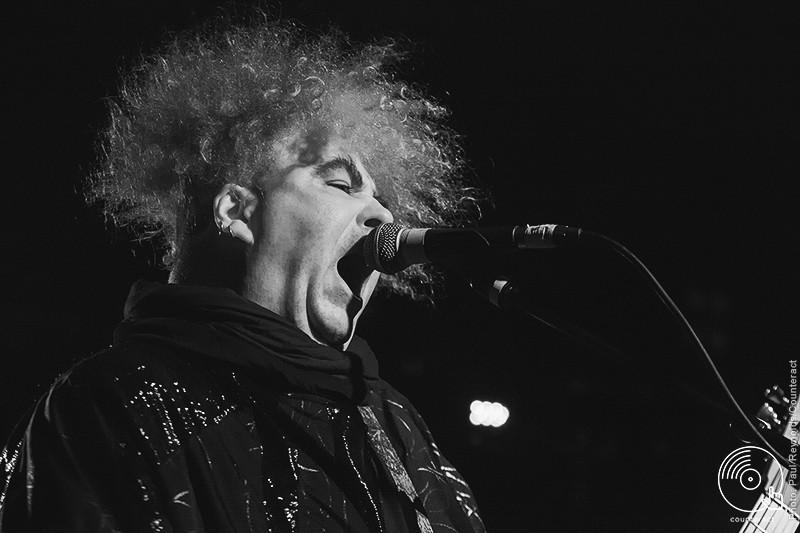 Melvins
In the chaos of 'Hung Bunny/Roman Dog Bird', an errant audience member manages to find their way onto the stage. He raises his fists in triumph, and launches himself back towards the front row. He arcs through the air before his head makes contact with the stage barrier and he falls to the floor. Melvins stop playing. He doesn't move. A member of security goes over and puts a hand on his shoulder. He slowly gets to his feet and is escorted off, throwing devil horns all the way.
"It's okay, we were almost finished anyway," jeers McDonald.
"You won't be doing that again, will you son?" Crover adds.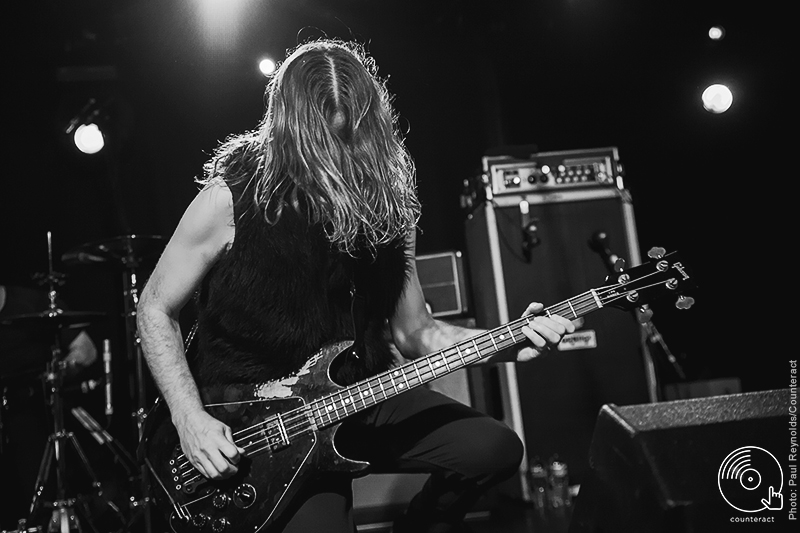 Melvins
The song starts up again before dissolving into feedback. Melvins leave the stage at 9:15 pm after an hour-long set. The crowd file out with ringing ears.
Photographs by Paul Reynolds
Visual artist, multi-instrumentalist, and scrounger. Always wearing headphones, probably listening to Ezra Furman, Sleater-Kinney or Goat.