Review: Melvins & Jon Spencer shake up the O2 Academy
Melvins began their UK tour at the O2 Academy 2 on October 23rd, with support from Jon Spencer, and a birthday celebration for drummer Dale Crover.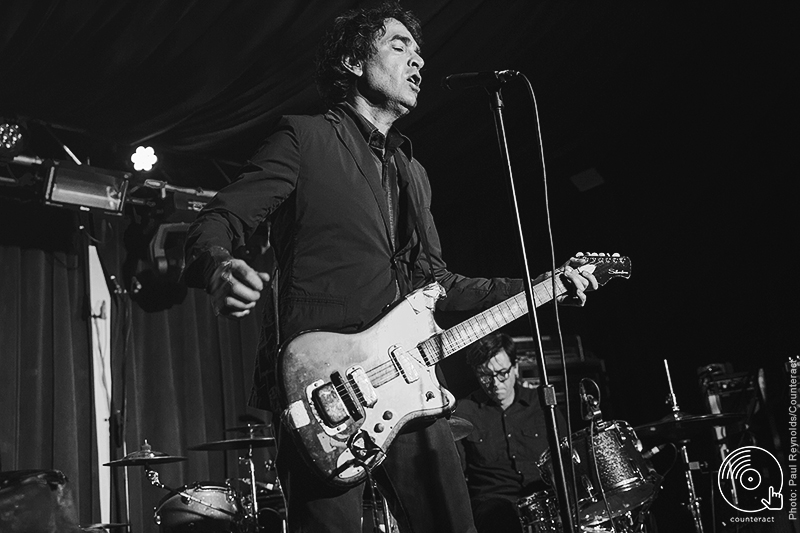 Jon Spencer
All our rock and roll heroes should look like Jon Spencer, the legendary garage rocker who forged his reputation with The Blues Explosion through Pussy Galore, Boss Hog and Heavy Trash. Lithe, sexy, sharply dressed and a stage presence that could surely only be possible after violently forcing Lux Interior, Stiv Bators and Elvis Presley into a swamp blues grinder and choking on the results. Untouchable live, at the O2 Academy Spencer and his band create a beautifully cataclysmic staccato riot of noise that is sonically engineered to perfection, and just who can resist a band whose percussion is pounded out using hammers.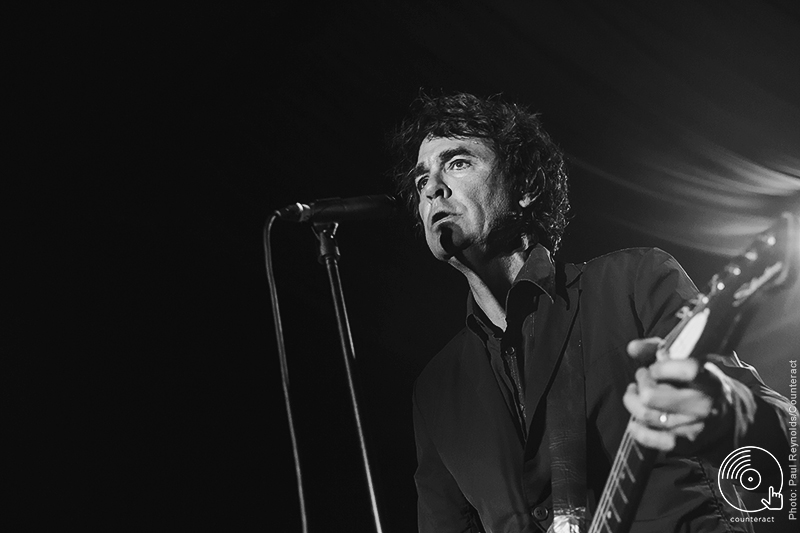 Jon Spencer 
Highlights from Spencer's set include 'Do The Trash Can', the first single from new album Spencer Sings the Hits, a rendition of Pussy Galore's 'Just Wanna Die'. 'Ghost' from the new album and the most thunderous version of 'Roadrunner' we've ever heard bring things to a close, ending in a rail of bristling feedback. As Jon Spencer himself proclaims, "We beat the shit out of that one".
Punk rock gravitas doesn't come any heavier than noise overlords Melvins, quite possibly the tightest band on planet Earth, riffs wound so tight the barrage can engender involuntary asphyxiation as the relentless drone from Buzz Osborne's aluminium guitar hammers into the senses.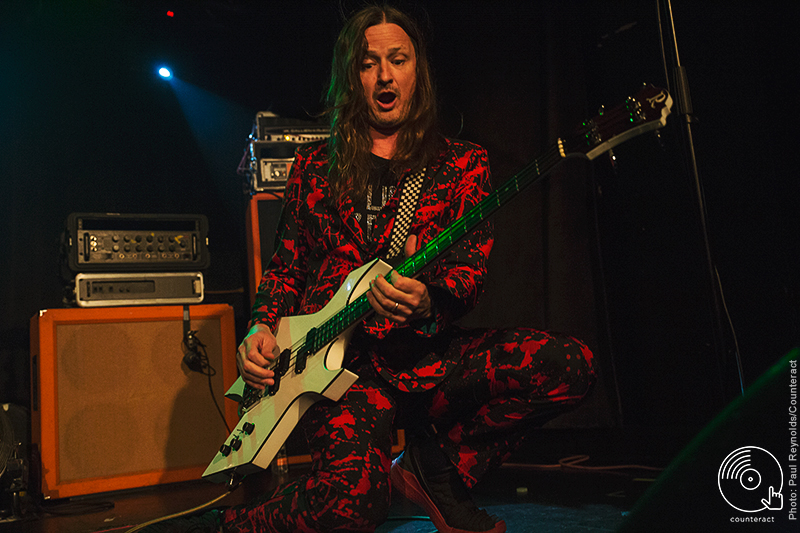 Melvins
Osborne is the Melvins founding member and one of the world's most unique, eccentric and revered axemen amongst peers and fans alike. He swishes around stage bedecked in a mumu decorated with staring 'third' eyes, his trademark bouffant hair, greying now, but still reaching skywards. Osborne's style is aggressive, hard and explosive, its jackhammer power increased tenfold with the twin bass battering ram rhythm section of The Butthole Surfers' Jeff Pinkus and Red Kross's Steve Shane McDonald. Add long time member and original Nirvana drummer Dale Crover and one of rock's tightest ever units is upon us, a flaming tanker of sense splitting power.
Arriving on stage accompanied by a jarring cacophony of feedback and bass pain, McDonald announces "Let's fuck shit up" and the Melvins launch into a set that is unstoppable and unrelenting, never once missing a beat, a twisted musical synergy that aligns with an insane purity. The only pause comes as the sonic onslaught briefly ceases and Buzz appears to struggle to speak, "Well…….Well……Well", and then it's into a version of the Butthole Surfers lyrically and musically deranged 'Moving to Florida'. "I'm gonna make the governor write my doodoo a letter, child." Indeed.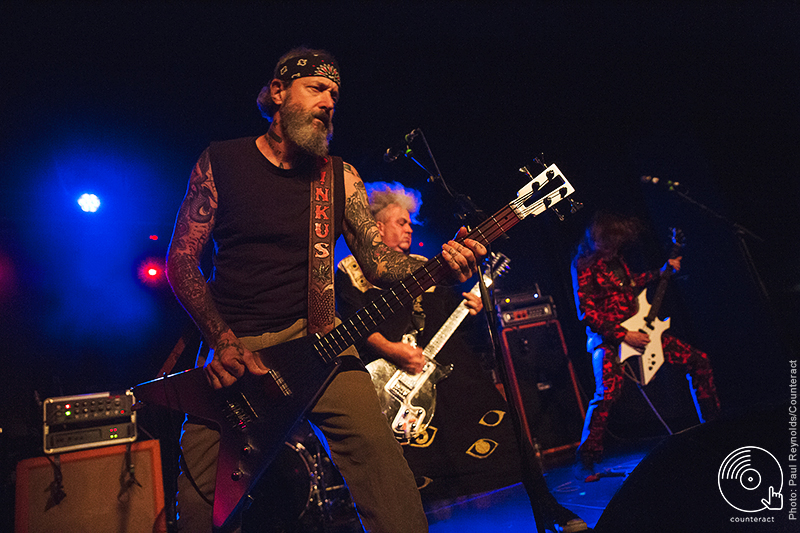 Melvins
A lengthy and unnerving rendition of 'Don't Forget to Breathe' from new album Pinkus Abortion Technician is as intense a tune as we've ever heard. Other picks include a piledriving 'Honey Bucket' from 1993's Houdini and 'Anaconda' from 1990s Bullhead. It's a raw knuckle ride through the extremes of precision punk power at legendary volume.
When the Melvins juggernaut finally screeches to a halt, Dale Crover is presented with a cake and treated to a rendition of happy birthday from an ear shocked audience. He thanks everyone for sharing his special day and conducts a version of 'So long, farewell'. It's a jarringly sweet alternative to the mayhem that preceded it, and shortly after Buzz and co are gone as we're left searching the floor for what's left of our eardrums.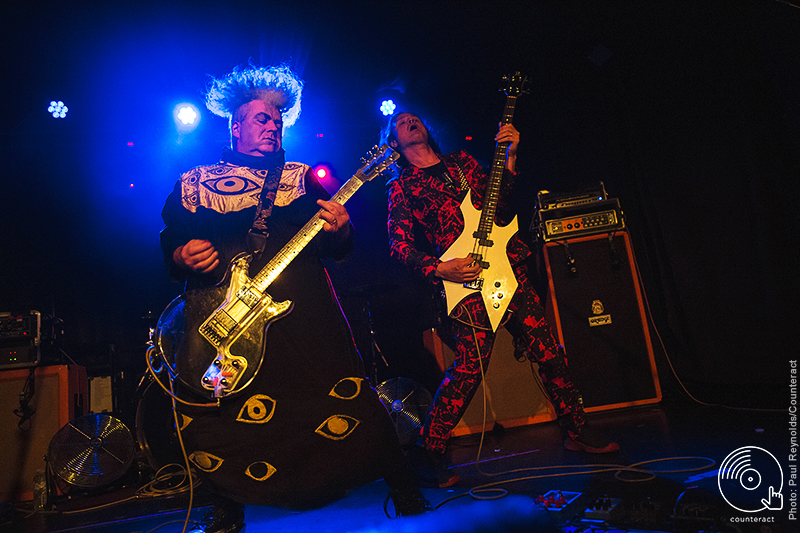 Melvins
Photographs by Paul Reynolds
"Reviewer, previewer and writer of just about anything. Can usually be found with my eyeballs plugged into sleazy 70's exploitation cinema or riding an antique bike around Harborne. I have no issue with being bought pints or accepting bribes of any sort."