Review: Local favourites Riscas play a passionate sold-out show
Riscas played a crammed sold out Sunflower Lounge on 19th January
Support was provided by promising local emerging bands The Real Cool, Candid and Spilt Milk Society
Their explosive performance was relentless, creating a powerful impact on the enthusiastic crowd
Having built up a large local following, support from BBC Radio One and numerous sell-out shows supporting the likes of Pale Waves and The Night Café, Riscas are regarded as a band to watch in 2018. The rammed floor of The Sunflower Lounge even early in the night goes to prove this. Supported by a bill of fellow emerging bands from the West Midlands, it went to show there is a host of exciting local talent that is destined to only grow in the future.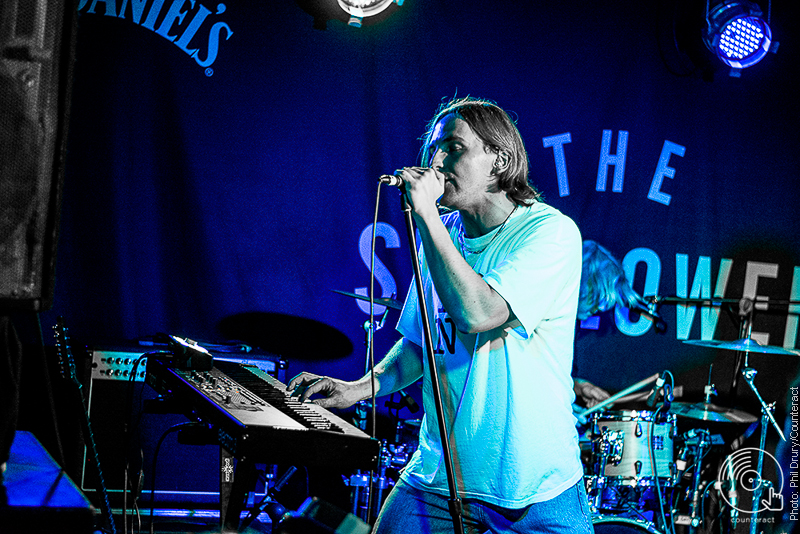 The Real Cool
First up, The Real Cool kicked things off with their slick 80s jams, akin to The 1975. Upbeat tunes and slick instrumentals evoked a nostalgic, summery and carefree atmosphere throughout their set. The sonic elements of glimmering synths and twanging riffs combined to make a performance that was enticingly dreamy.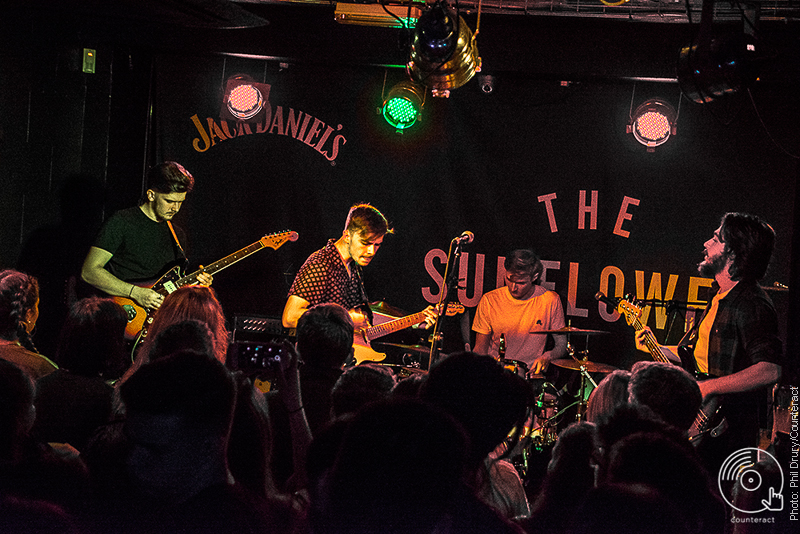 Candid
Candid brought the dial way up, catapulting into their set with an anthemic build-up of screeching guitars and pummelling drums. From the very start their presence was boisterous and loud, filling the venue with crunching riffs and intense bass. They put on a firework display of a performance, speeding through their set relentlessly with vibrancy and flare. Candid showcased their appealing potential as a live band with excellent performance skills and the ability to make a powerful impact on the audience, leaving them stricken with awe.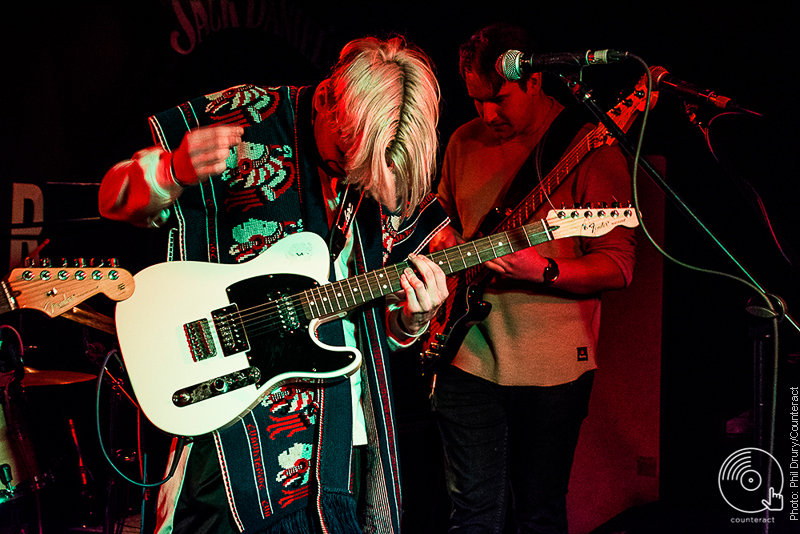 Spilt Milk Society
Optimistic indie-pop quintet Spilt Milk Society opened with their single 'She Tastes Like Summer' (which recently passed one million streams on Spotify). The band's music encapsulated calming and carefree emotions with a distinctive thematic of optimism and joy, comparable to the likes of Two Door Cinema Club and Peace.  Lead singer Harry's quivering vocals delivered verses distinctively with emotion and clarity. He came off as particularly charismatic attempting crowd interaction, chatting away with a sweet and approachable manner.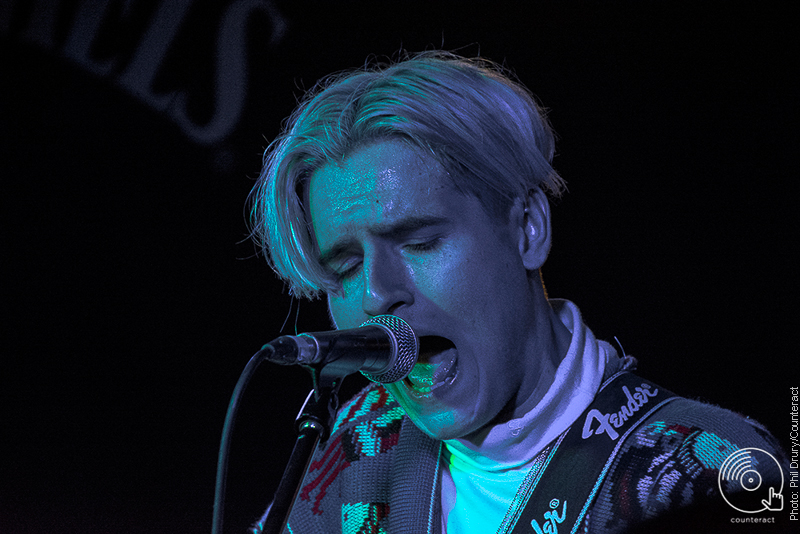 Spilt Milk Society
Despite it being the depths of freezing January, Spilt Milk Society brought a ray of warming sunshine that lifted the moods of everyone in the room. "Birmingham is back motherfuckers" Harry stated, suggesting excitement and hope for what's to come in the local industry. The band proved so popular that despite being a support act, they even had the crowd chanting for an encore!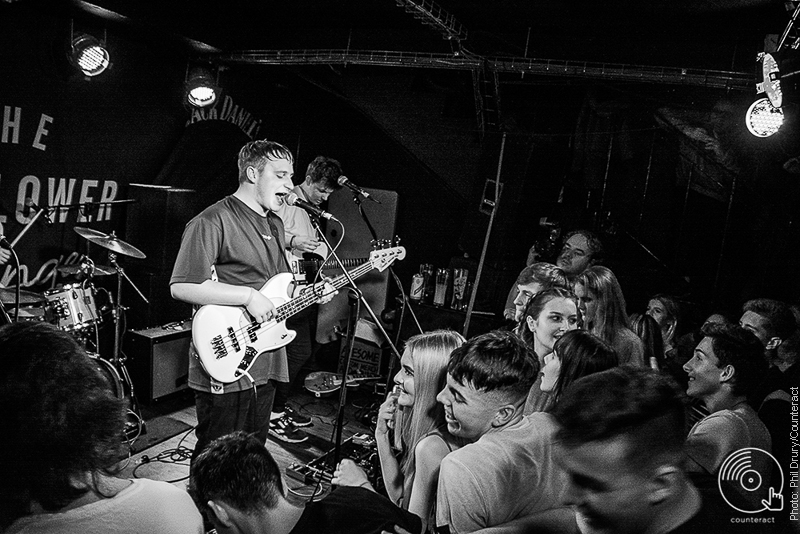 Riscas
Headliners Riscas emerged onto the stage with a charming greeting of "Let's get this shit started yeah", prefacing the fantastic chaos that was to come. With the screeching of guitars, tumbling drums and deep, hard-hitting bass, their performance had an enticing sharpness. 'Just Dance With Me Tonight' showcased their diversity as a sweeter, cheery tune, and the crowd's reaction was amazingly enthusiastic, highlighting their impact as a band.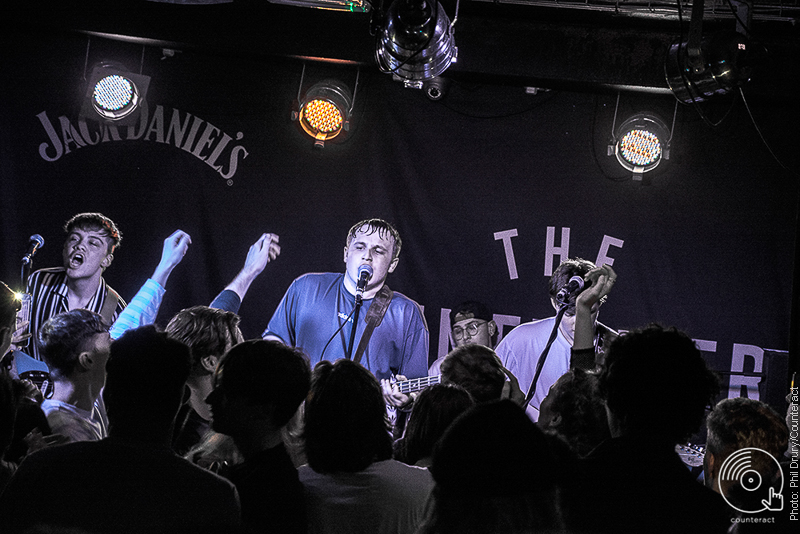 Riscas
At one point the floor just became one massive mosh pit with fans relentlessly throwing themselves in, embracing the angsty and rowdy energy of the music. Riscas' brilliant enthusiasm for performing drove their set providing few moments to catch a breath. The show finished on an enigmatic high with a classic stage invasion as fans crowded in. The lead singer George summed it up well stating, "My voice is fucked, you guys are fucked, so we're all in the same boat."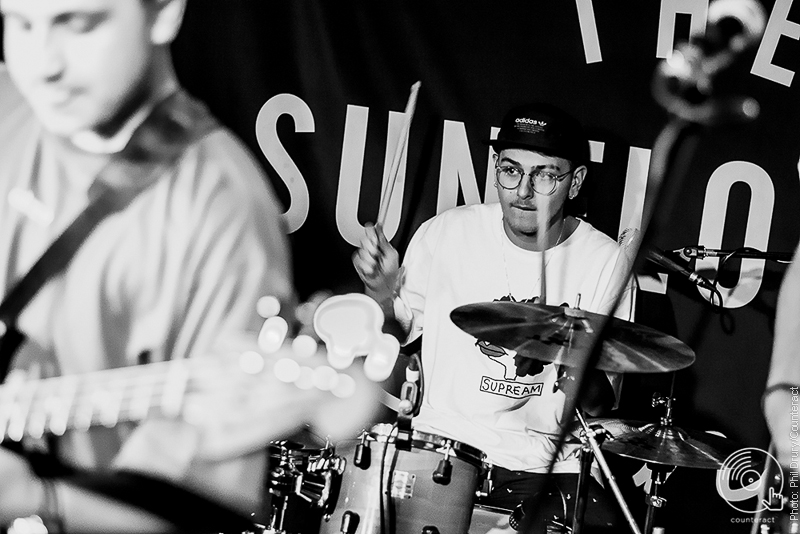 Riscas
Overall the gig showcased an exciting insight into the potential of emerging talent within Birmingham and the West Midlands. There was a clear feeling of a community of fans coming together to support up and coming talent and a bright passion from all of the bands on the bill. It will be interesting to see how the artists grow in the future and what potential developments they make on live performances.
Photographs by Phil Drury
Media and Communications student with a passion for music and discovering new artists. 90% of the time you'll find me at a gig. I listen to a really wide range of artists such as The 1975, Two Door Cinema Club, Bombay Bicycle Club, Ed Sheeran, Disclosure, Lorde, Florence and The Machine, Ben Howard, as well as a tonne of pop music like Taylor Swift and Ellie Goulding.