Review: Kate Nash excites and inspires at sold-out Birmingham show
Kate Nash played a sold-out show at the O2 Institute on 12th February
Support came from Californian rockers Gothic Tropic
The singer urged the sold-out crowd to channel and articulate their emotions
Opening act Gothic Tropic have the smooth pop tinges of HAIM, but in truth they're a more complex creature than that. Led by the charismatic Cecilia Della Peruti, her myriad influences, from stoner rock to more ambient psychedelia, are all weaved into the tracks they air to a Birmingham crowd quick to fall in love.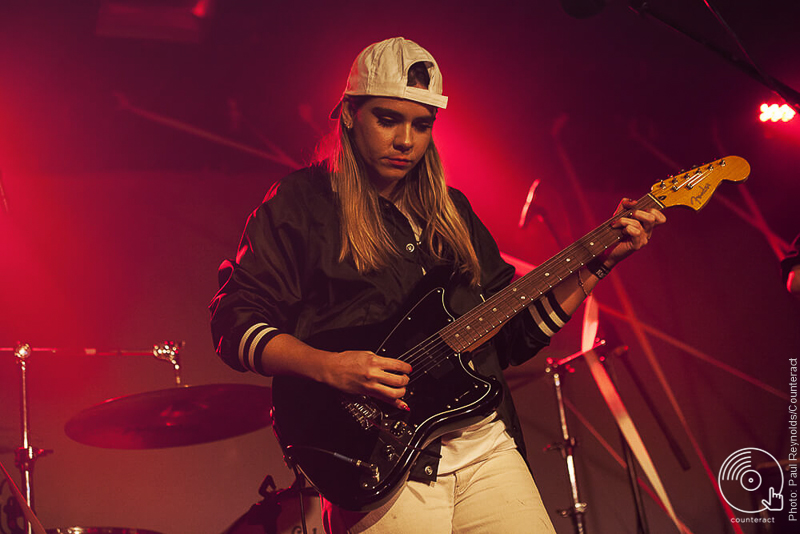 Gothic Tropic
"There's no foreplay in Birmingham, you just go right at it" laughs Kate Nash with some rowdy thrusts of the crotch. Back in the Midlands after a considerable amount of time away, she's equally as urgent with her set, launching into Girl Talk's 'Sister' and 'Death Proof', two tracks that blend punk angst with lo-fi lamentations.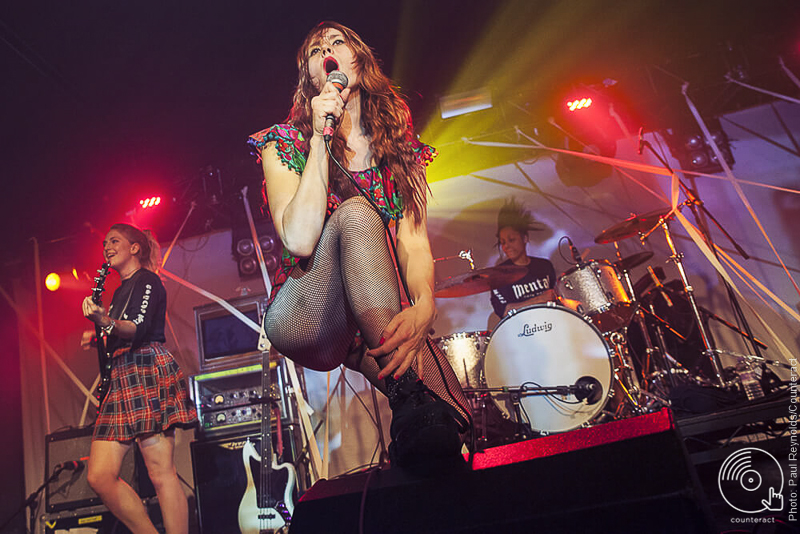 Kate Nash
Made of Bricks, which Nash notes will turn ten this August, always had a jagged layer beneath its twee mortar, and Nash and her band, Sans Piano, bring out the scuzzier sides of the brooding 'Dickhead' and the melancholic 'Mouthwash', which gets the first mass sing-a-long of the evening. The wistful strum of 'Birds' still aches with longing, while 'Foundations', her first big breakthrough, perfectly blends emotional dissatisfaction with wry deprecation.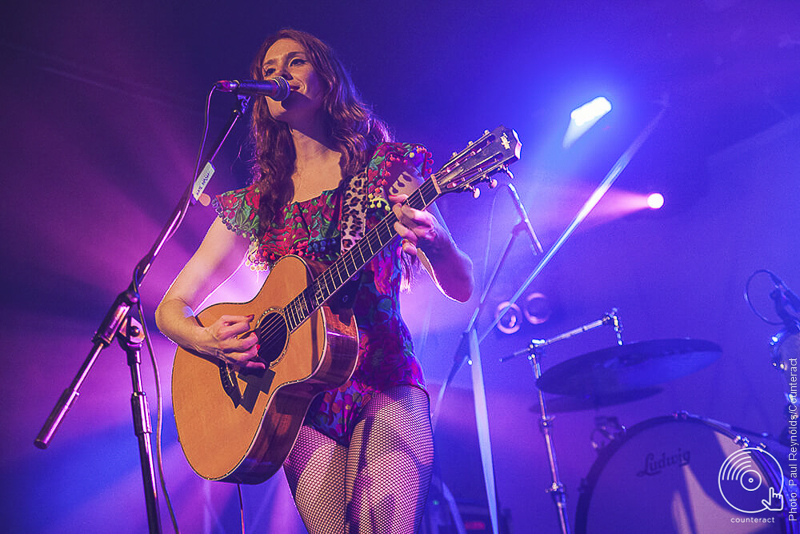 Kate Nash
Nash is a wonderful host, and the well-worn beliefs that have endeared her to a legion of forward-thinking fans are on display. Whether discussing the charity Mind, which led to a new track, the frenetic but forlorn 'Musical Theatre', or urging the sizeable female crowd to pick up an instrument and express their emotions, Nash is passionate and articulate with her views. A trait that has perhaps helped her remain an adored figure long after her contemporaries have sunk into obscurity.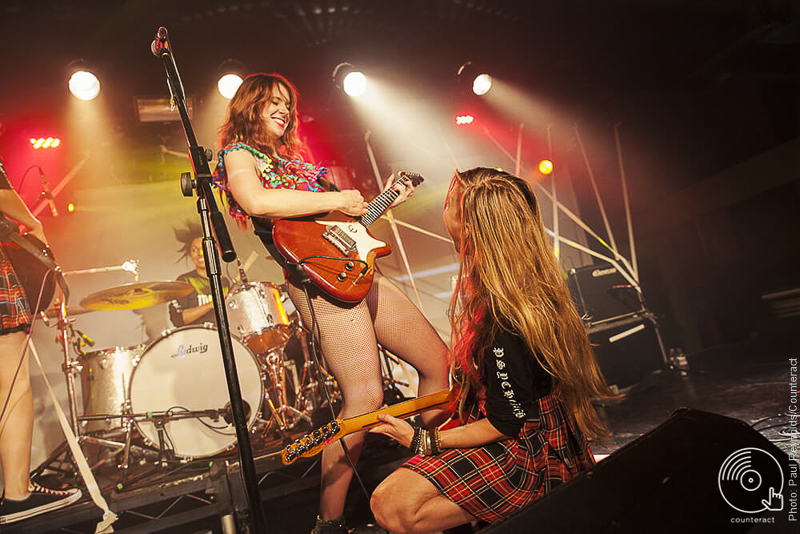 Kate Nash
She has a playful side too, though, and leaps with joyful abandon on the swooning 'My Little Alien' and invites onto the stage a cast of girls for the lengthy blast of 'Underestimate the Girl'. Donning a pink cap for fans' favourite, and set closer, 'Mariella', Nash leaves the sold-out crowd enlightened and entertained in equal measure. Underestimate this girl at your peril.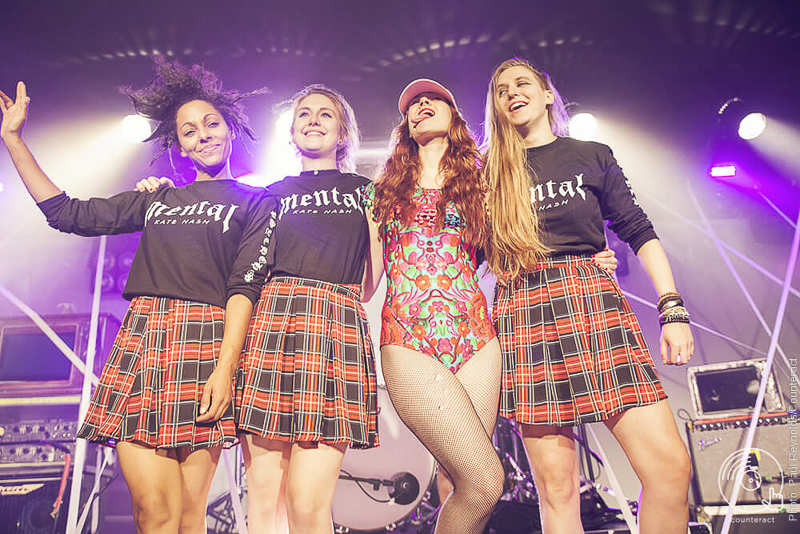 Kate Nash
Photographs by Paul Reynolds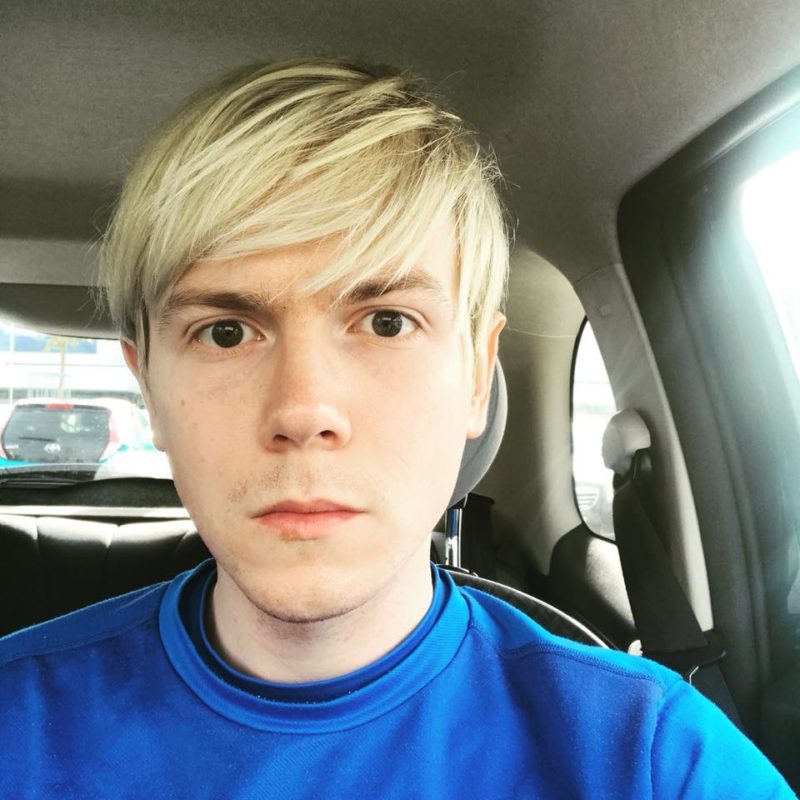 Tied to the '90s. I love anything with a good melody. Favourite acts include DIIV, Best Coast, Wavves, MBV, The Lemonheads, Bully, Pavement, Weezer, Wolf Alice, Mac DeMarco and Dinosaur Jr.