Review: God Damn & friends celebrate a successful 2016
Five of the best local bands the region has to offer teamed up on Friday December 16th at the Hare & Hounds in Kings Heath, Birmingham
Headlined by God Damn, the night also featured Johnny Foreigner, Youth Man, False Grails & Matters
Bringing together some of the West Midlands' most favoured rock groups, This Is Tmrw & Birmingham Promoters kickstarted the end of year celebrations in a chaos befitting of the past twelve months.
With their dark industrial sonics, Matters put the night into gear with no uncertain amount of gloom. Their intricately evolving soundscapes surge with momentum, celestial synth melodies echoing with a futuristic fascination as their music drives forcibly through the bleak midwinter night.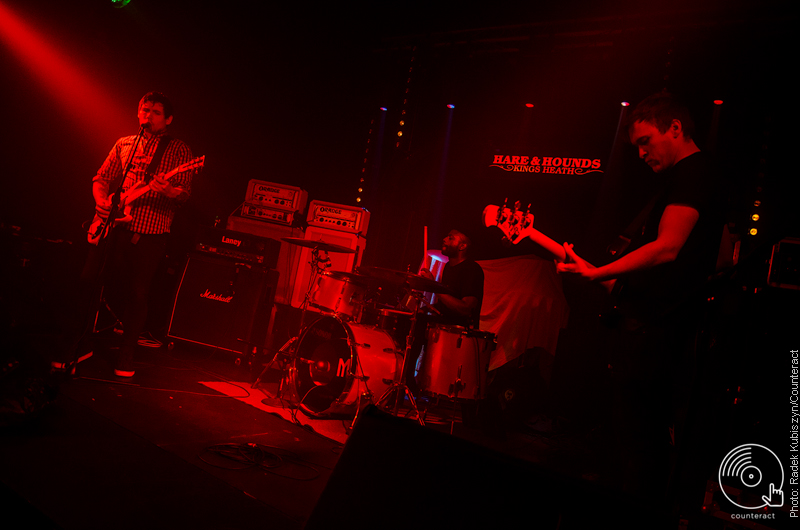 False Grails
False Grails take this to the next level, pent up anger surging over the stage front in waves laced with electricity. Vocals screech over filthy riffs and pummelling rhythms, hiking up the energy in the increasingly crowded room.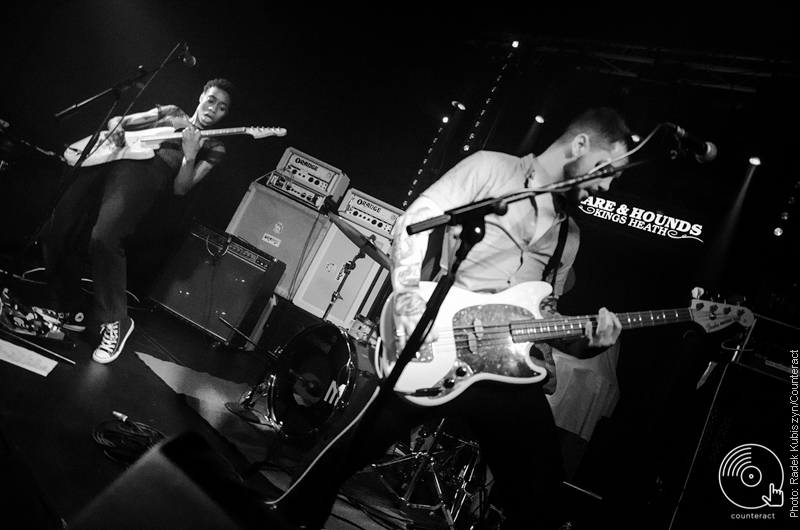 Youth Man
Making music that cuts through the bullshit, grabs you by the collarbone and shakes you 'til you beg for more, Youth Man need no further introduction. Theirs is a tumultuous sound, all angles and ramshackle energy, bringing their songs to life with a spark that's rough enough to splinter.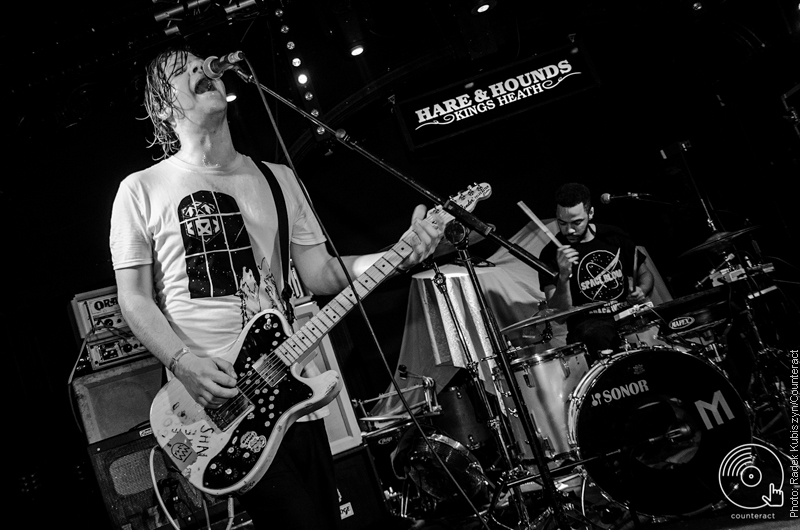 Johnny Foreigner
Having celebrated a decade as a band, Johnny Foreigner take to the stage primed to impress. Armed with ten years and five albums worth of material, they perform a set that cuts to the very essence of who they are. From the intricate evolution of latest album 'Mono No Aware' through to older, established favourites, the quartet show just why they've endured as a staple on the scene for so long.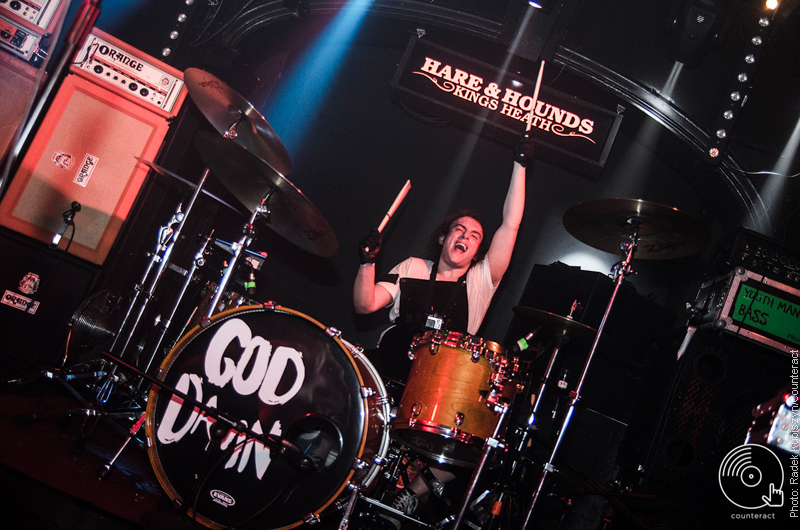 God Damn
God Damn's music has always been tinged with calamity. Celebrating a year that saw the release of their second album, along with their first airplay on daytime Radio 1, the now-three-piece arrive ready to stir up a storm. In typical God Damn fashion, it's not long before a circle pit makes its home by the stage front, and of course, the night almost wouldn't feel complete without crowdsurfing. For the time they're on stage, all that matters is the music they're playing and the movement it incites you to make.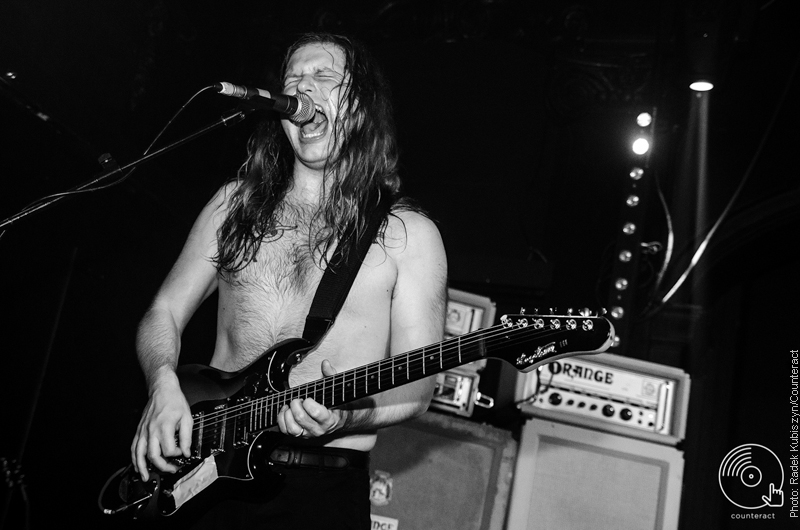 God Damn
Blasting through favoured hits from both their records, God Damn's brand of chaos is entirely their own. Dark, menacing, and outright addictive, their brazen refrains and hammering percussion is wielded with so much weight it'll leave you reeling.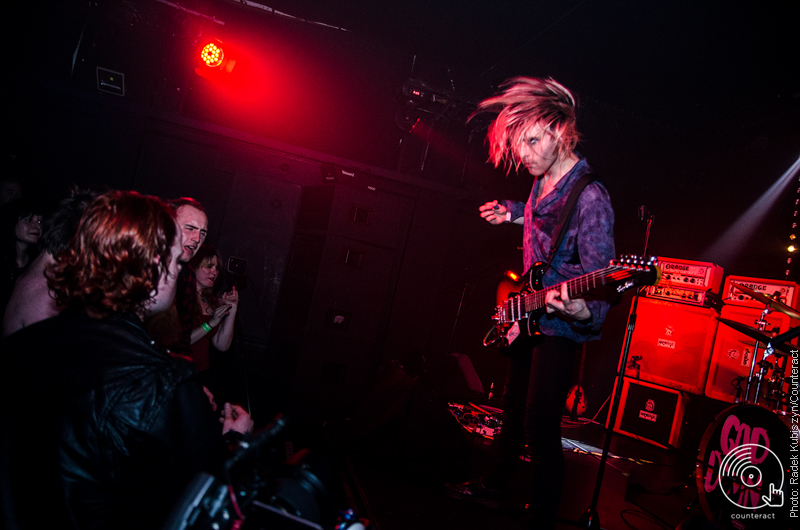 God Damn
Ending on long-time favourite 'Dangle Like Skeletons', the night reaches a sense of rapture that's hitherto been unrivalled.
Photographs by Radek Kubiszyn