Review: One-man band Bob Log III hypnotises the Hare & Hounds
Bob Log III returned to Birmingham on Tuesday 13th December 2016
The masked, one-man band crowdsurfed across the appreciative Hare & Hounds crowd in a rubber dinghy. Yep, we really did just write that
If you've ever seen Bob Log III play, then you know there's no one else quite like him. The masked, jumpsuit-clad, inflatable-dinghy-crowdsurfing one man band is law unto himself. Attend one of his shows and you know to expect a spectacle. But no matter what you've heard, this really is something that has to be seen to be believed.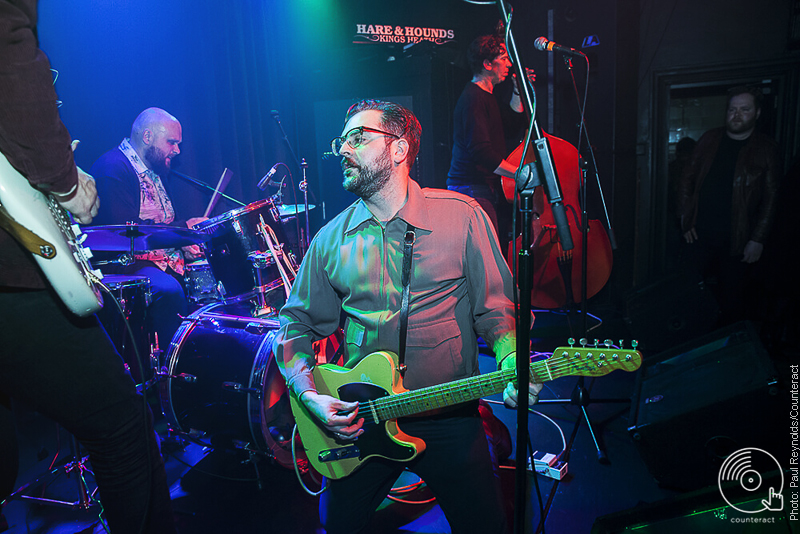 Swampmeat Family Band
Having recently released their debut album proper, Swampmeat Family Band's swaggering garage rock resounds on top form. Echoing with the sensation of booze and cigarettes, there are very few bands around who can play with such an intoxicating energy.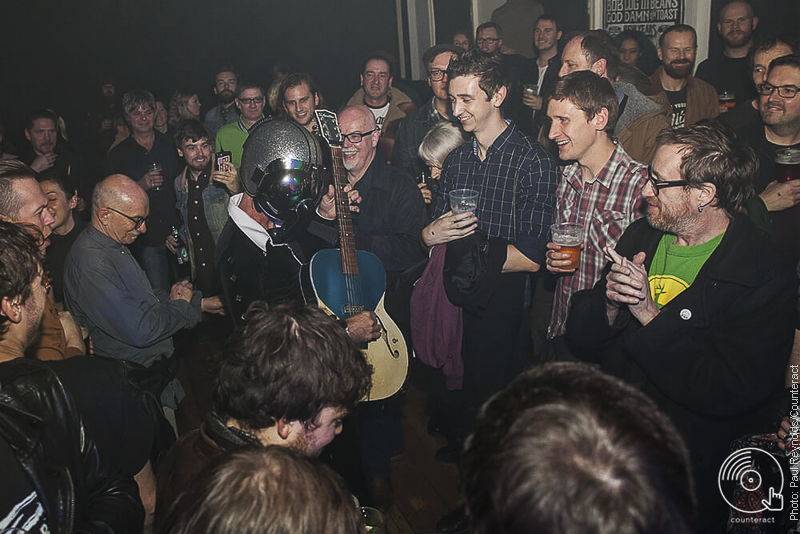 Bob Log III
Marching through the crowd, guitar in hand, Bob Log III doesn't waste a single moment of his time in front of the audience. With his blues infused rock and roll, the masked musician inebriates and sheds inhibitions. Passing balloons around the room to be inflated, thrown, and stomped on, the night is given an instant sense of celebration. Drinks flow, bodies shake, and it's not long before the one man band is kicking off from the low stage and surfing over heads in his inflatable boat, guitar playing never failing as he sails through the air.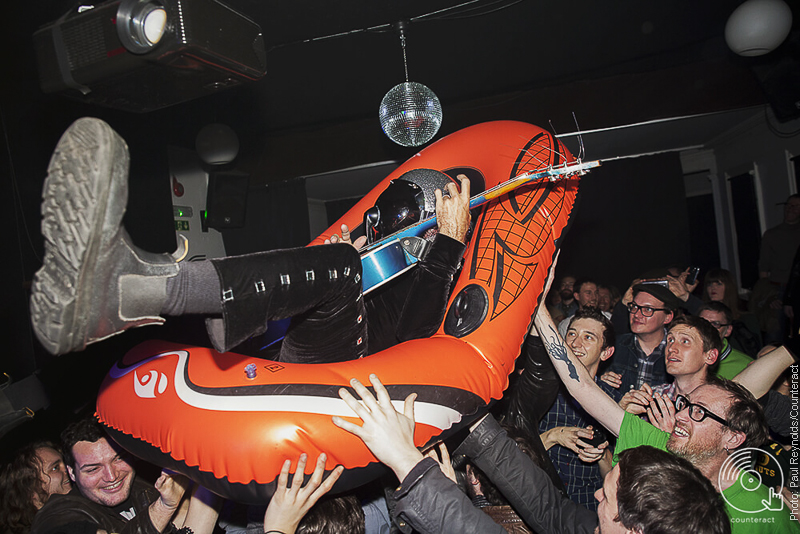 Bob Log III
Any sense of decorum or structure is left outside the door. Bob Log III plays by his own rules. His fingerpicking, boot-kicking, guitar licking jams as fantastical as they are fantastic. From the moment he steps under the stage lights, the mysterious one man band has the room hooked on his every action.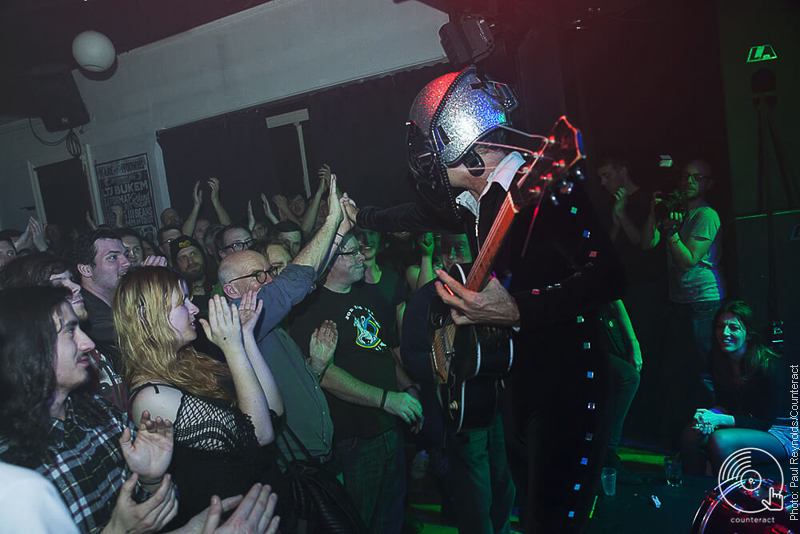 Bob Log III
Commemorating the moment he stepped on a long balloon (a moment he swears he'll remember forever), directing love through his songs to a spot right at the back of everyones heads, even inviting members of the crowd to sit on his knee for a song as if he were a space age santa clause, the performance seems a whole plane away from reality.
Photographs by Paul Reynolds
Founding editor of Counteract. Freelance travel and music journalist.