Review: Gleam bring Christmas to Birmingham with headline show
Gleam made a triumphant return to The Sunflower Lounge on Friday 16th December 
Support came from fellow local sensations Cold Ocean Lies and HANKKS 
The packed-out crowd celebrated a night of seasonal sesh 
If Birmingham music is what you're into, The Sunflower Lounge had something of a wet dream of a line-up. With Christmas around the corner, there was an early present for indie revellers with Gleam, Cold Ocean Lies and HANKKS aligning for a night of Yuletide tunes.
They say if you can get through to just one fan, then all the hard work and toil have been worth it. That's certainly the proviso HANKKS should stick with. At the front of the stage, the audience's attentions were rarely on the four-piece, instead focusing on the surprisingly supple dance moves of a fan. Throughout the band's set, which showcased a slew of urgent, tight new tracks and the barnstorming 'Love Shy', the boy blasts out a batch of limber moves that, if anything, elevate HANKKS' rock. They're not going to be upstaged, though, and they announce that to fit in with the season it's time for a Christmas cover. Blasting out a wonderfully lop-sided 'Fairytale of New York', bassist Jacob Evitts makes a pretty convincing Shane McGowan.
Cold Ocean Lies may not have released any music for a considerable amount of time (rumours of their next LP being called Chinese Democracy have yet to be confirmed), but you wouldn't know it from the fervent fanbase – they mosh and thrash with wild abandon, whether it be to the throbbing beats of 'Feel', the darker rage of 'Pure Blue' or perhaps their most infectious track, the bolshy rock of 'Fade'.
A recent support slot with INHEAVEN seemed a perfect choice for Gleam – they possess the same satisfying blend of big-hearted wistfulness and sledgehammer-heavy distortion. With his glued-on cap and licrorice locks, Tommy Greaves resembles a lankier J Mascis as he propels the striking 'Lonely World' and the Dandy Warhols-esque 'Awake'. Backed up by the pulsating bass of Kez Handley and the creamy, just-so guitar riffs of Max Fisher, 'Believe' and 'Inside' soar with intertwining melodies. In terms of Christmas wishes, gleams do come true.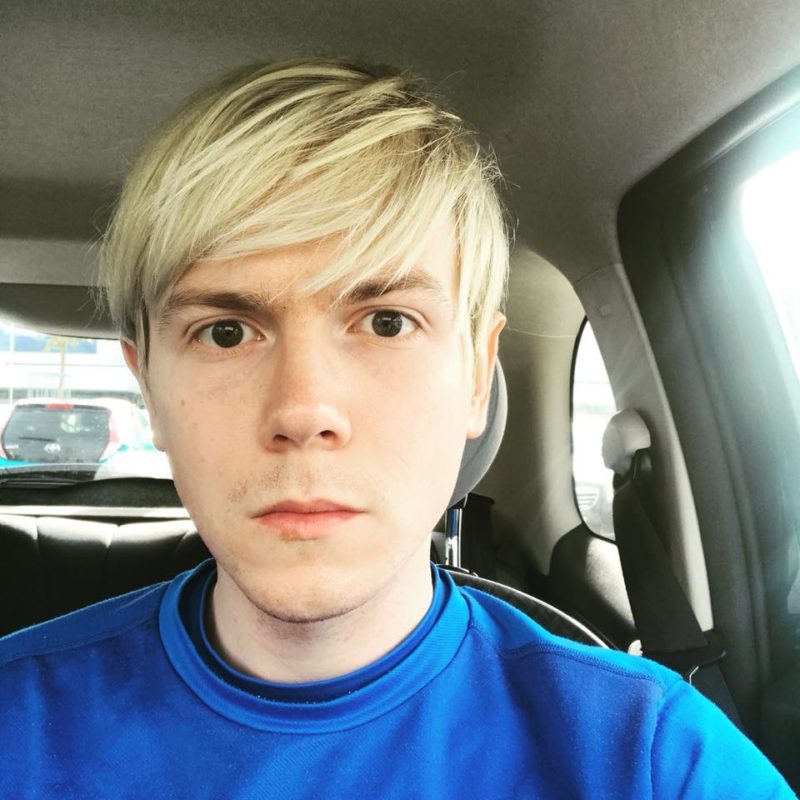 Tied to the '90s. I love anything with a good melody. Favourite acts include DIIV, Best Coast, Wavves, MBV, The Lemonheads, Bully, Pavement, Weezer, Wolf Alice, Mac DeMarco and Dinosaur Jr.