Review: Gleam pack a punch at memorable farewell show
Local favourites Gleam played their final show together on Friday 15th December
Their powerful and cohesive performance ensured the crowd will remember them fondly
Promising local bands Mantra, Outlander and Sorry Grace provided a diverse cast of support acts
Having played around the Birmingham scene for the past few years supporting the likes of Inheaven, TOY and Black Honey amongst others, Gleam have decided to call it a day putting on one final show at the Sunflower Lounge. Coinciding with the release of their EP "Lost Between the Days", fans crowded into the venue to enjoy a night of impressive local bands whilst sheltering from the icy cold.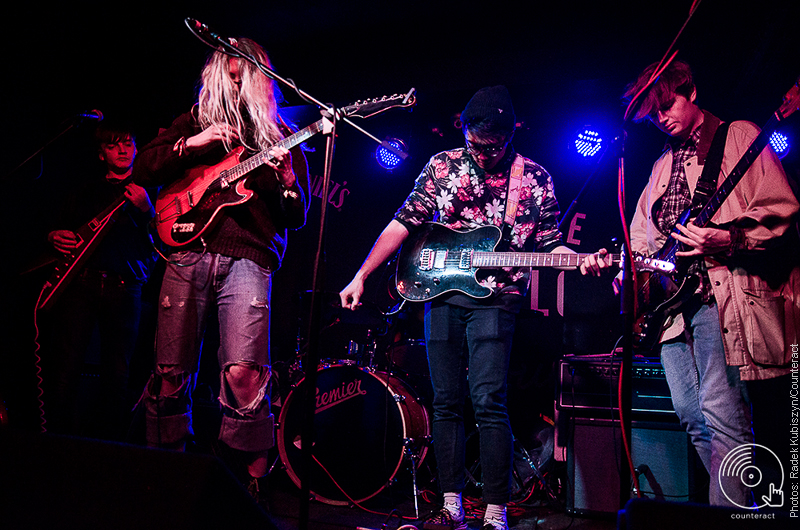 Mantra
Young band Mantra kicked off the proceedings. In their half an hour set, they boasted a fresh and cohesive sound. With their echoing riffs and bright melodies, they were quite the contrast to the dark and dismal weather as they showcased material from their new EP, Blue Dream. Standout track of the set 'Dream Beach' was light and sweet with a distinctive fuzziness, before escalating to a cataclysmic rush of thrashing guitars and thundering rhythms injecting a powerful energy into their performance.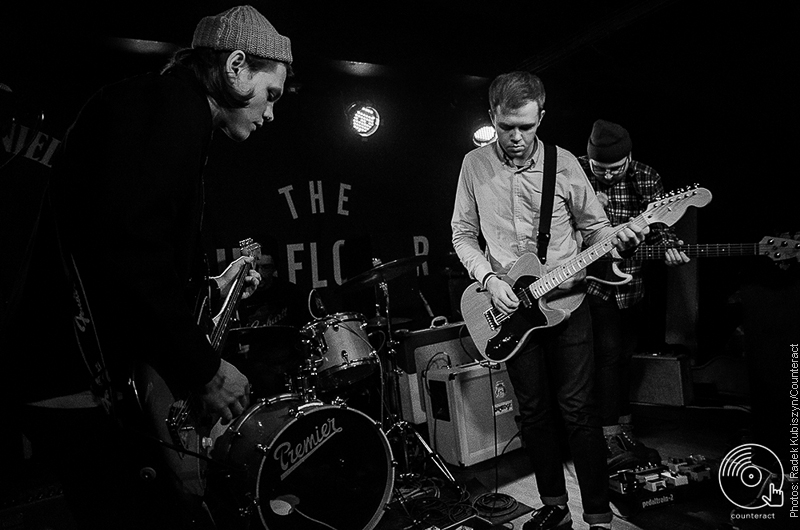 Outlander
Four-piece instrumental band Outlander followed. Having an emphasis on texture and volume (seen in bands like My Bloody Valentine and Mogwai) combined with sparse, slow-moving compositions (akin to Codeine and Low), their performance managed to be intensely emotive without any need for vocals. The gradual build-up of sonic layers climaxed with a euphoric hurricane of sound that captivated the audience. Soaring guitar riffs and pounding drums stretched far beyond the close-knit setting of the venue, while their melodies seemed otherworldly and worthy of sound-tracking a blockbuster epic, as their sound packed a powerful punch.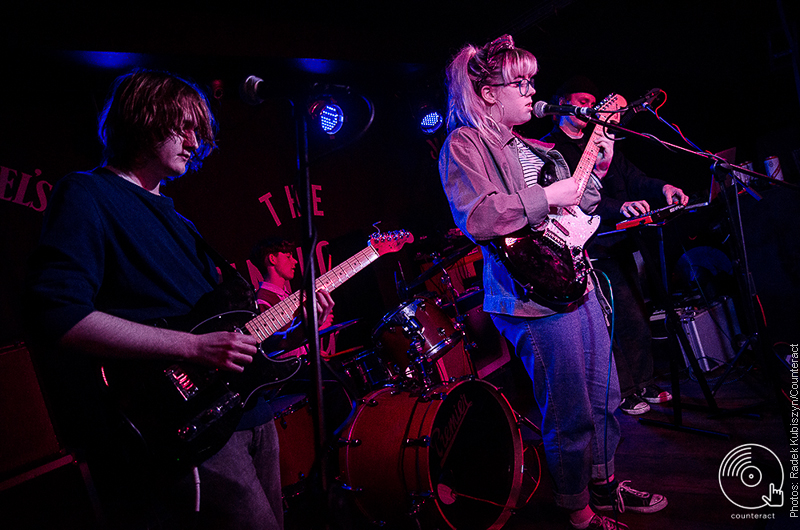 Sorry Grace
The tone was lightened a little with the carefree, youthful vibes of Sorry Grace. Their plucky and jivey tunes had the crowd dancing around a little bit as the lead singer sang sharp vocals over skittering drums and spiralling guitars. Sorry Grace had a solid feel-good energy to them making their performance infectious and thoroughly entertaining.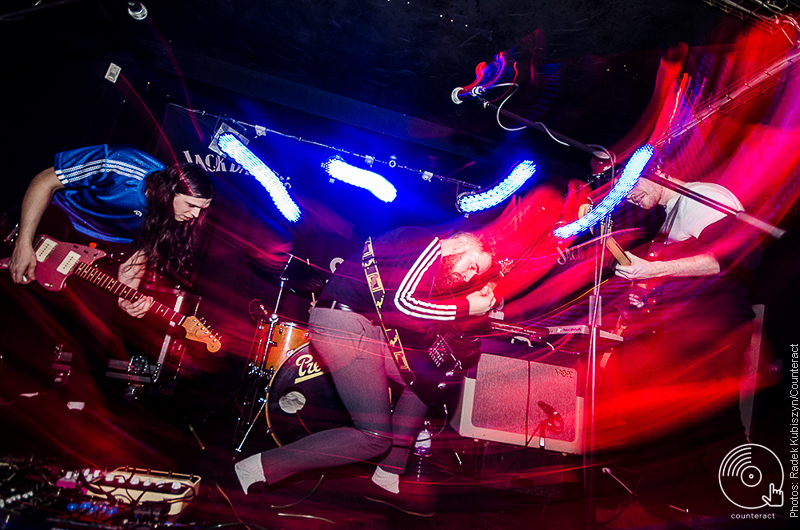 Gleam
Finally, the main lads of the night, Gleam, took to the Sunflower Lounge stage for one final time. From the very first song, they drew the audience into their profound slightly hypnotic sound as their slight psychedelic elements shone through their set. Violently squealing guitars and thunderous pounding drums combined cohesively with passionate roaring vocals as every audible element combined, highlighting a tight chemistry between the band members and a dramatically exerted power over the audience. Energy didn't dip throughout the set as each song brimmed with audible depth. An enticingly dark and melodramatic atmosphere ran throughout sustaining a sense of intrigue.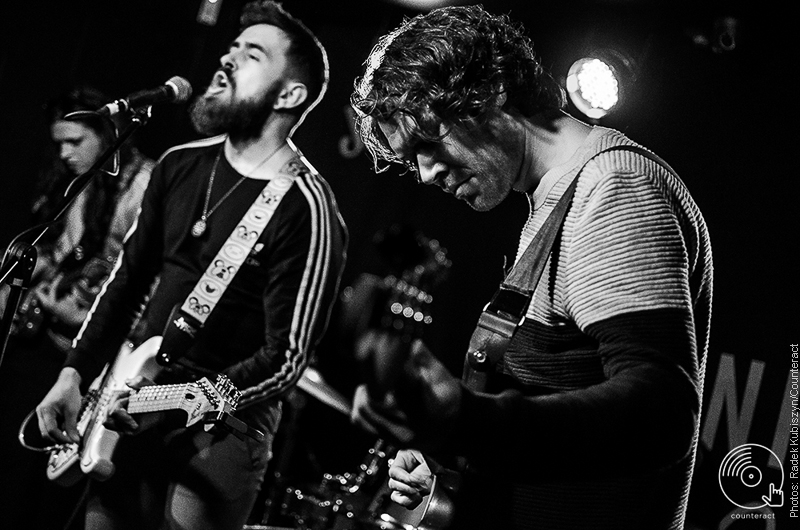 Gleam
It was clear all of the band were putting their all into one final burst of energy in their performance before bidding goodbye. No time was wasted on speeches or tributes or the like, just a fiery live show impressively showcasing their fierce presence as uniquely talented performers. Gleam may be done but this was a show that will live on in audiences' memories.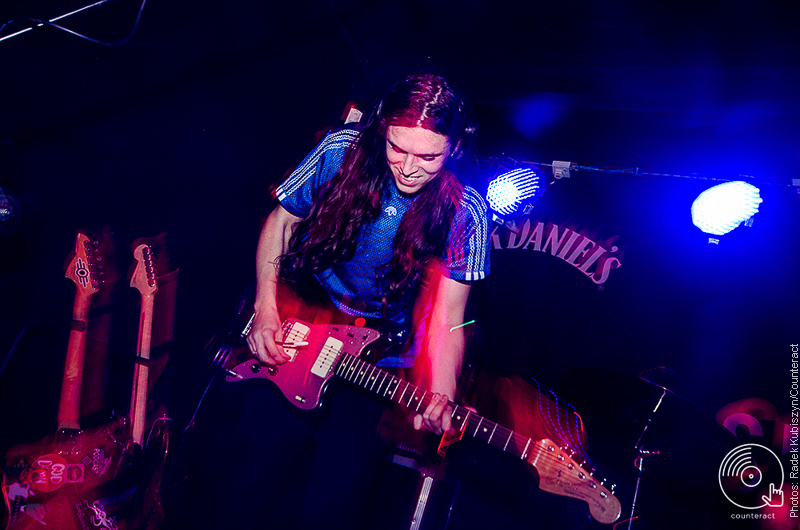 Gleam
Photographs by Radek Kubiszyn
Media and Communications student with a passion for music and discovering new artists. 90% of the time you'll find me at a gig. I listen to a really wide range of artists such as The 1975, Two Door Cinema Club, Bombay Bicycle Club, Ed Sheeran, Disclosure, Lorde, Florence and The Machine, Ben Howard, as well as a tonne of pop music like Taylor Swift and Ellie Goulding.