Review: Glass Animals play a set of fan favourites at the O2 Institute
Glass Animals played the O2 Institute on 10th March
Their set included fan favourites from their two album releases
Lyrics of love and loss become unifying anthems
---
That it's taken Glass Animals two albums to perform a headline show in Birmingham seems something of a travesty. Last performing in the city at One Beat Festival sub-headlining to Troumaca, the band have come a long way in the past few years. Still elated from the release of How To Be A Human Being last summer, this show at the O2 Institute is nothing short of euphoric.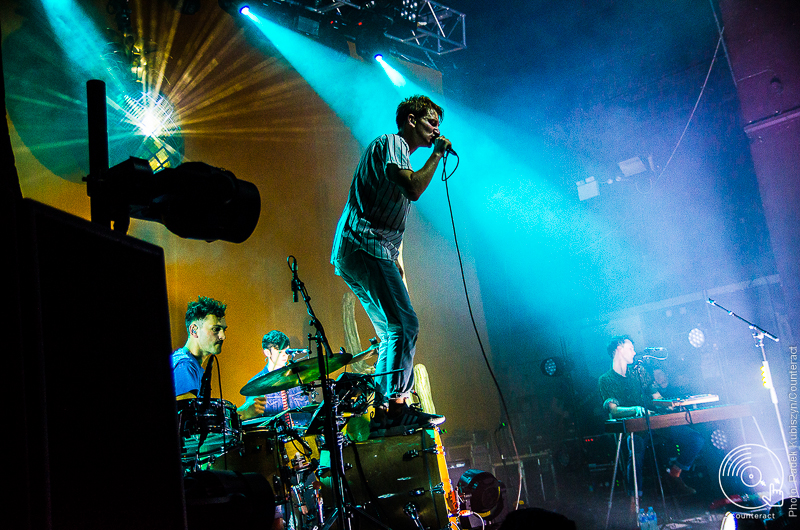 Glass Animals
With their latest album the quartet demonstrated the strength of creativity they've always been capable of, and far from reaping in the rewards, Glass Animals are using that strength to build towards bolder and better. The character studies that made up How To Be A Human Being mixed with the tropical setting of Zaba, forging an new setting under the vibrant stage lights.
Taking to the stage as 'Premade Sandwiches' blasts through the PA, the band invite the audience into an entirely new world. A large cactus sets the scene, while a giant mirror-ball in the shape of a pineapple hangs overhead, igniting the energy with an inexhaustible vigour. Performing a repertoire of fan favourites and certified bangers, for the time Glass Animals spend on stage it feels like anything is possible. Songs of love and loss become unifying anthems, old favourites are refreshed and reinvigorated with a vitalising spirit, and the motion doesn't stop even for a moment.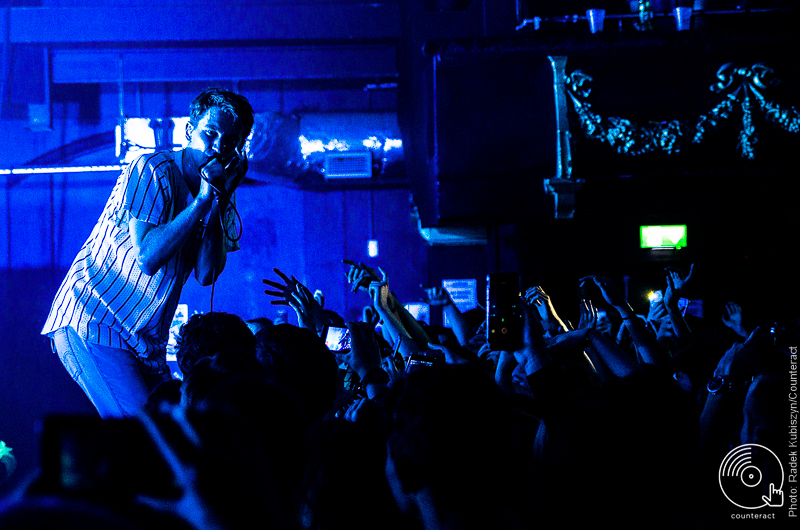 Glass Animals
Front-man Dave Bayley is the ultimate showman. Losing himself in the motions of the music as he dances across the stage, his energy feeds back to the whole room, which quickly becomes a sea of shaking limbs mimicking his movement. Ending their set with How To Be A Human Being closer 'Agnes', as the song's lingering cry of "I want to hold you like your mine" rings through the room the adulation and adoration of the moment is not lost on anyone.
Glass Animals have always been destined for this – for arms swaying, voices singing, and ears ringing. But if anything, their performance demonstrated just how much further they can go. With a world of their own making already at their fingertips, the band are pioneering their way forwards, and much like the array of fruits donning the stage and scattered across the crowd tonight, it's going to be delicious.
Photographs by Radek Kubiszyn