Review: The Pigeon Detectives return to Birmingham
The Pigeon Detectives play the O2 Institute on 8th March 2017
The tour supports the release of their latest album, Broken Glances
Support came from Autopilot
---
The o2 Institute basement is bustling with punters ready and waiting for The Pigeon Detectives, the indie icons who've smashed their way through ten whole years and keep on flourishing. Warming up the crowd are Autopilot, a band with a sound to match earlier bands of the genre. Little chord progression, matched with a high tempo and snappy lyrics that will captivate your mind.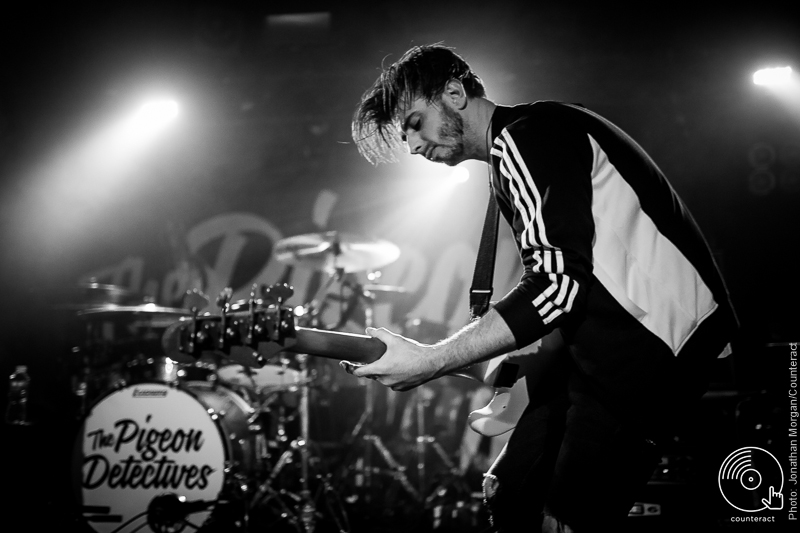 Autopilot
It isn't common for a band to open with a new track, however, 'Enemy Lines' is filled with a character and tension that makes it an instant dance floor groover, "It's Wednesday and people are starting to warm up, what a weird night for a gig" remarks front-man Matt Bowman before the bass to 'This is an Emergency' cuts him short. If the crowd weren't warm before then they definitely are now. As the lyrics build tension a wall of arms shunt the crowd in all directions and a mosh pit explodes in the centre. Tunes like this arouse every inch of the crowd, from the now aging mid-noughties lot to the fresh on the scene barely teens, classic indie anthems that have managed to blast their way through an entire genre and generation.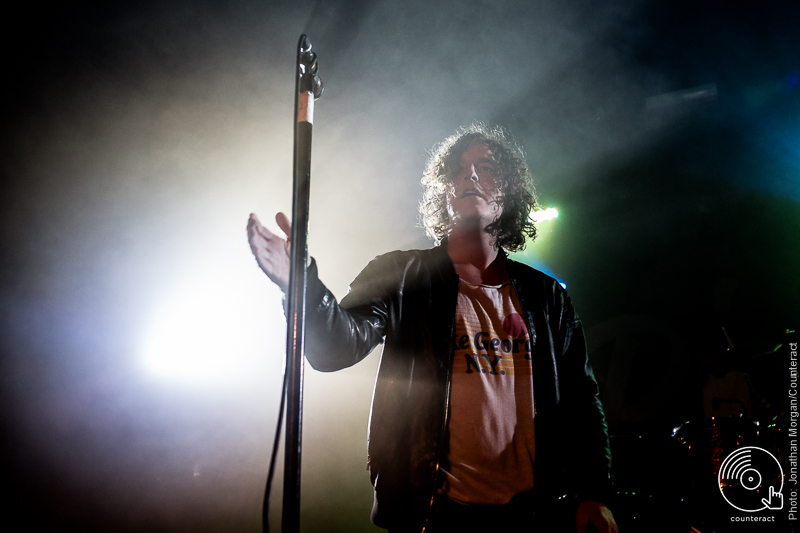 The Pigeon Detectives
There's one thing you definitely cannot knock about The Pigeon Detectives, whether you're a fan or not, and that's their ability to control a crowd. Like a child with ADHD Matt can't stop dancing around the stage, firing water bottles faster than neurotransmitters into the crowd as he goes.  Mixing the high energy of 'I Found Out' into the new and more relaxed, but nonetheless still laden with an infectious charm, 'Wolves', providing a brief moment for the crowd to catch their breath and ring their shirts of the sweat that's saturated them head to toe by this point. As audiences mature they become far more attentive to the quality of the music and this is evident as their new music brings a halt to the hectic crowd and subdues them with a subtle sway as their ears prick to every tone.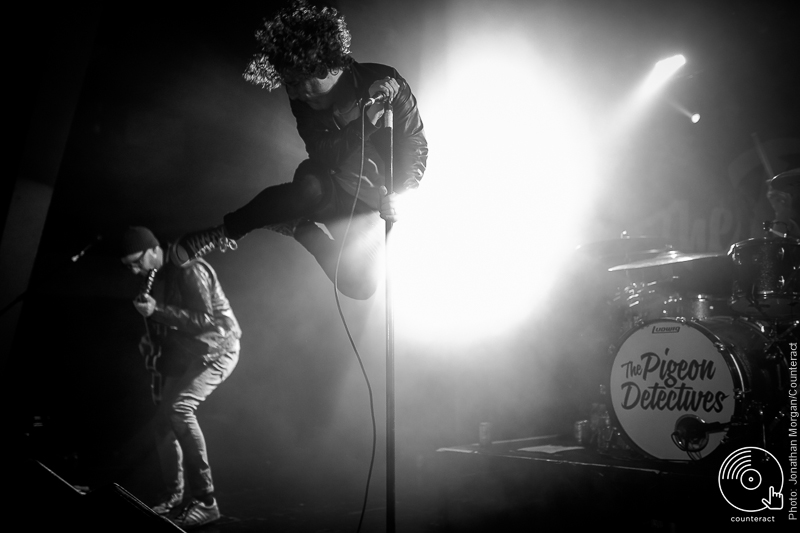 The Pigeon Detectives
Whilst a minor fault in equipment leaves the set in limbo and Matt doubling up as a semi-qualified backing dancer, a slight hint of true personality slips through with small personal touches, like throwing a few beers into the front rows or taking a fans phone to film a stage view of 'Better Not Look My Way'. This audience involvement is carried through to a favourite song off their new album, 'Lose Control', as the audience is ordered to get up on each other's shoulders, a nightmare for security as their eyes scan the crowd in a moment of panic.  A deep moody bass-line coupled with long melodic hooks will no doubt leave your body convulsing involuntarily. As they traipse through pieces of their ten year back catalogue, Matt whips the mic towards the crowd, quelling the ones behind the barrier and its time for 'Romantic Type'. This number being even more boisterous than any of the last, Matt riding the sea of sweat, beer and saliva through to the back of the room as he attempts to bang the chorus down the mic whilst his clothes are being torn from his body before a woman merely a quarter of his size handles him out of the crowd as though she's 6'4".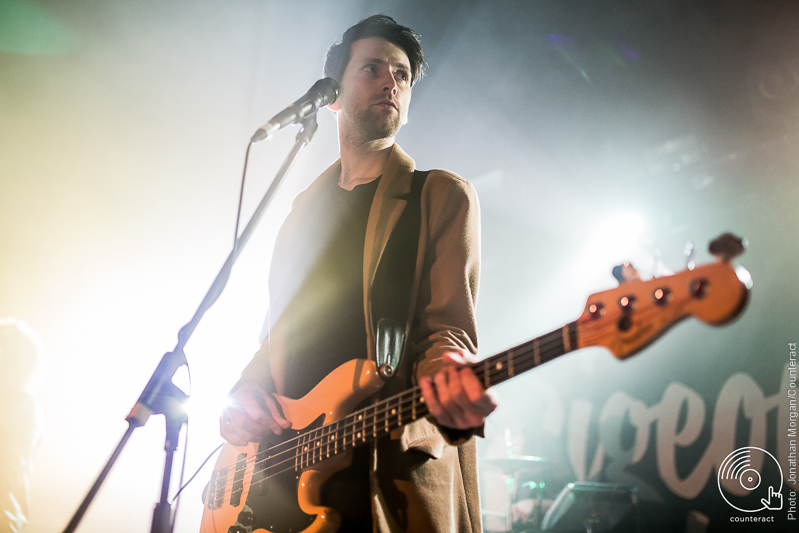 The Pigeon Detectives
The vast majority of their songs may be about that kind of teenage angst, love, lust, loss and everything in between and despite this their songs maintain a distinct unique character. Closing the curtains is stand out song 'Take Her Back' as the mosh pit makes a resurgence, this time sprinkled with a few balding heads and middle aged gals trying to elbow their way out from the ruckus. They'll be back in Autumn to commemorate the tenth anniversary of their debut album Wait for Me and with that announcement they blast into 'I'm Not Sorry' , marking the final mash up turning the crowd into a fumbling mess. The Pigeon Detectives may be a decade old now but they sure still know how to tear up a room and leave the room doing as they wish. We can't wait to see what scene they come back with later in the year.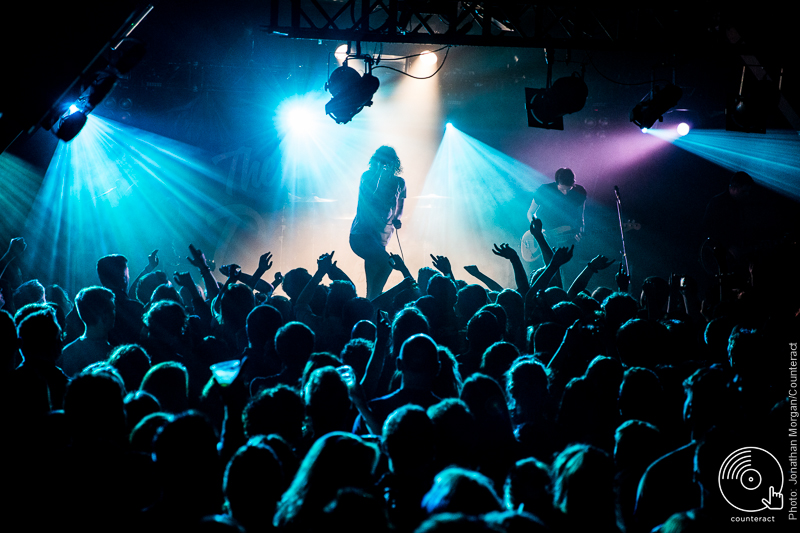 The Pigeon Detectives
Photographs by Jonathan Morgan