Review: Laura Marling delights fans on her return to Birmingham
Laura Marling returned to O2 Institute on 14th March in support of her recently released album Semper Femina
Her crowd pleasing set, balanced staggering new material with reworked fan favourites
Support was provided by producer Ethan Johns with The Black Eyed Dogs
Midway through the evenings performance Laura Marling pauses to reflect on a set list that has drawn heavily from her latest album Semper Femina, which was released the previous Friday. Stating, "I am always disappointed when I go to see an artist and they play mostly new songs so… I feel you.." the irony is palpable. The crowd are enraptured with Laura's performance, maintaining a reverential silence during songs, before exploding into rapturous applause during the breaks between tracks.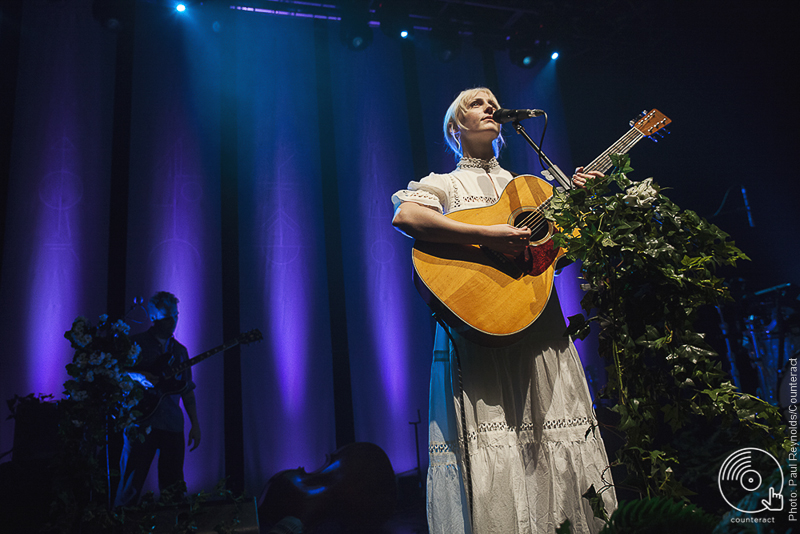 Laura Marling
From the moment set opener, and recent single 'Soothing' tumbles into life, it becomes apparent that Laura is performing with an authority well beyond her years, effortlessly using evocative lyrics to weave a rich tapestry, of characters and themes. At times during the nights performance, Laura and her band seem almost otherworldly. Dressed in coordinated monochrome and surrounded by white roses, it is hard not to imagine them as a band lost in time , playing dark, elegiac love songs which reference folk traditions in such a way that they could have been written at almost any point within the last 100 years.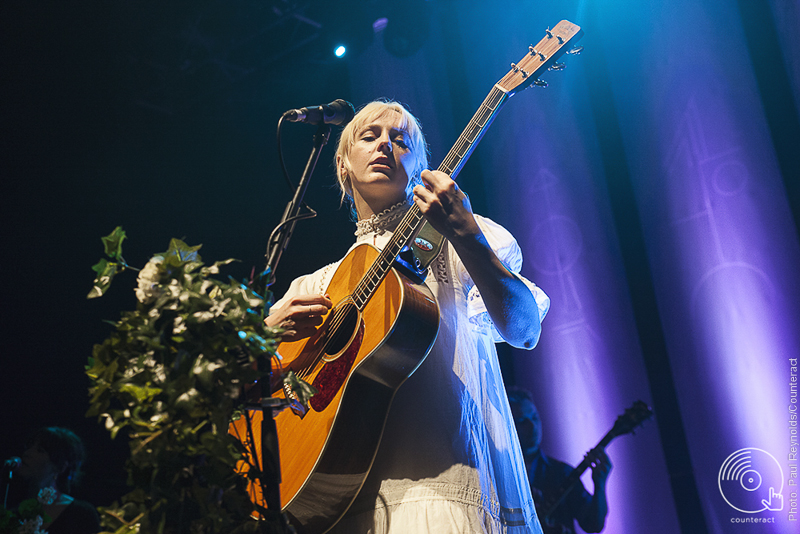 Laura Marling
The band themselves, and Laura's interplay with them offer perhaps one of the most striking things about the performance. Arrangements of older songs are painstakingly amended to complement the playing of all involved, in particular the harmonies provided by two female backing singers are nothing short of majestic. She closes the performance by humbly explaining that she "does not believe in encores", before delivering a spell binding performance of 'Rambling Man' from her 2010 album, I Speak Because I Can.
She is supported by Ethan Johns with The Black Eyed Dogs, a group which the alt- country super producer has been working with since 2015's Silver Liner album. Those who have followed Ethan's long standing production career, which has afforded him the opportunity to work with an impressive list of collaborators including Ryan Adams and Crosby Stills and Nash, will be unsurprised to note that there is a strong alternative country influence on the group's performance.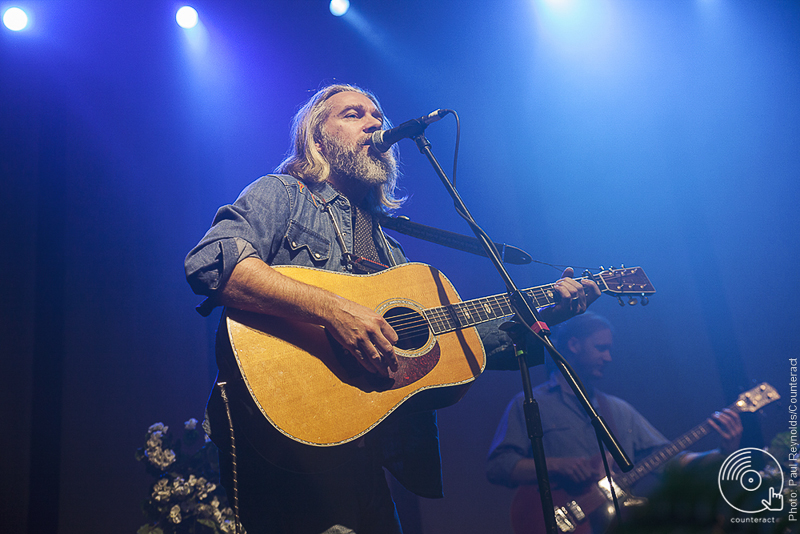 Ethan Johns with The Black Eyed Dogs
They deliver a series of well written songs built on bold open chord structures, and sparse drum patterns, which reference the subject matter of old English folk songs. At times these are accentuated by graceful, elegant fiddle playing, which evokes the spirit of long sunny evenings spent on wide open plains. Whilst he is currently residing in the UK, it is clear that much of Ethan John's musical inspiration is drawn from his work in America, and it is fascinating to watch the contradictions in his playing as he  tackles a collection of songs drawing inspiration from English folk traditions. It will be interesting to see where their career takes the band next.
Photographs by Paul Reynolds
An avid follower of the Birmingham music scene who enjoys strong black coffee, and staring at pictures of cats on the internet.