Review: Frightened Rabbit bring joyful set to a packed out O2 Institute
Frightened Rabbit played to a full O2 Institute audience on 1st December
The Scottish band are touring in support of their 5th studio album, Painting of a Panic Attack
Tour support came in the form of fellow Scottish outfit, PAWS.
Alternative rock trio PAWS opened up the night by introducing a host of material from their latest LP, No Grace, to the Birmingham crowd. Having previously been on the road with the likes of We Are Scientists and The Cribs, PAWS are no strangers to playing packed venues and this showed in their polished performance.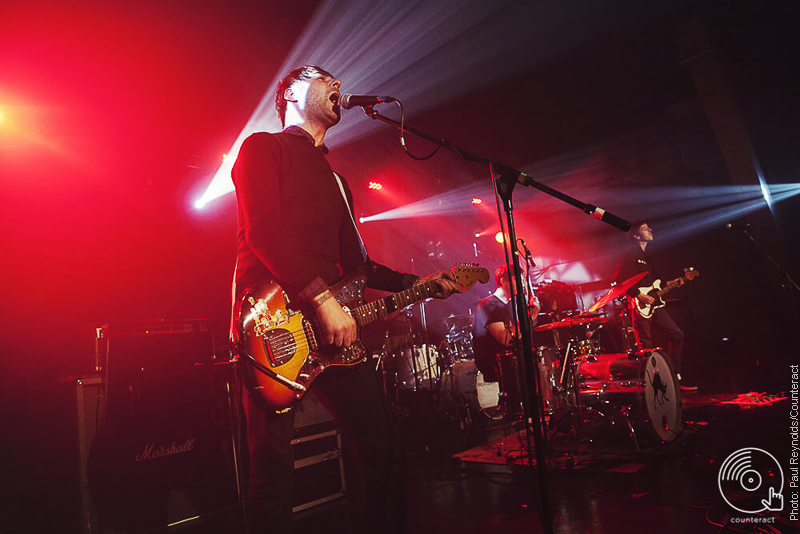 Paws
Having last played in Birmingham back in 2014, Frightened Rabbit took to the stage to a rambunctious applause. The five piece opened their set with 'Get Out', from their recent album , Painting of a Panic Attack, which was followed by fan favourite 'Holy', from their critically acclaimed 2013 album, Pedestrian Verse. The band then powered through material both new and old and for every new track the band tested live, there was a cherished fan favourite to follow, in the likes of 'Living in Colour' and 'Modern Leper'. Front-man Scott Hutchinson was up to his regular antics throughout the set as he entertained the crowd with his with his usual down to earth wit. He bared the brunt of most song requests being heckled from his audience, but relentlessly he gave in by simply saying that he 'does what he wants', Hutchinson then offered to buy a pint for a comic in the crowd who requested 'any song'.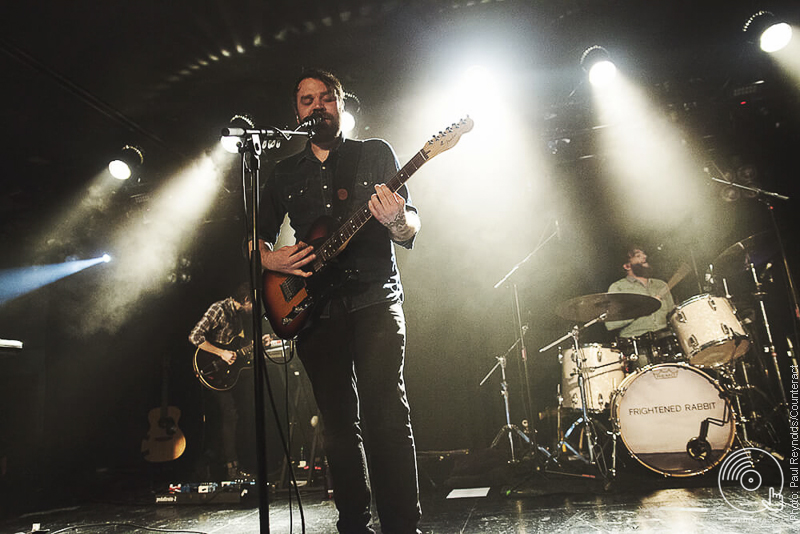 Frightened Rabbit
Many guitar bands from the mid 2000's have been and gone, but Frightened Rabbit demonstrated why they're still going strong. New tracks such as, 'An Otherwise Disappointing Life' and 'Break', flaunted Hutchinson's ability to consistently produce such lyrically strong material. Other songs from the recent album, such as, 'Woke Up Hurting' and 'Little Drum', showed innovation in the band's sound from their previous records, which was very well received from the Birmingham crowd. An encore of classics provided a spectacular finale to the evening's events. The band returned to the stage to play, 'Nothing Like You', before delving into their biggest hit, 'The Woodpile'. Hutchinson and his band closed the set with a heroic edition of 'The Loneliness and the Scream', leaving the Institute crowd bellowing the tune religiously back at the band.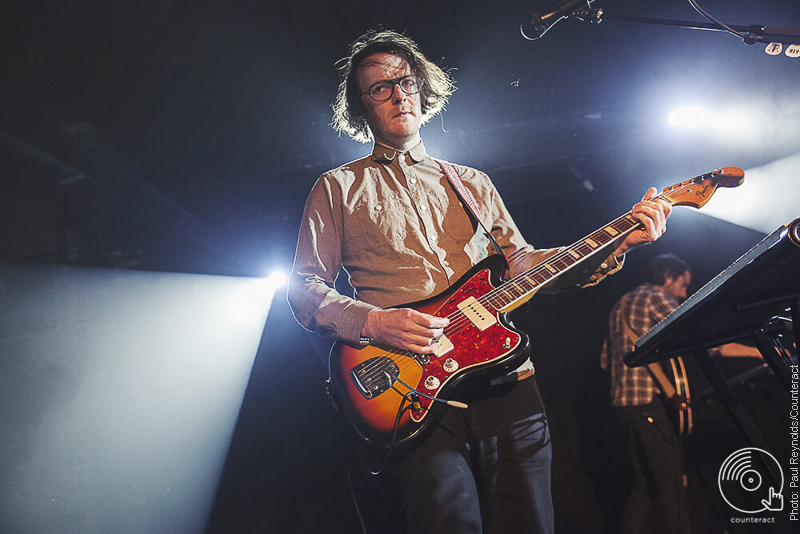 Frightened Rabbit
It's been two years since Frightened Rabbit last embarked on a tour, and much of that period has been filled with turmoil for the band, after various reported personal problems and what-not. However, Birmingham's fans can now be reassured that the time off was certainly put to good use as their new material is among their very best.
Photographs by Paul Reynolds
Frightened Rabbit played:
Get Out
Holy
Modern Leper
I Wish I Was Sober
Living In Colour
Good Arms vs Bad Arms
Little Drum
Break
Fast Blood
Floating in the Forth
An Otherwise Disappointing Life
Old Old Fashioned
Woke Up Hurting
Oil Slick
Lump Street
Encore:
Nothing Like You
The Woodpile
The Loneliness and the Scream