Review: Nothing But Thieves bring energetic show to Birmingham
Nothing But Thieves stopped off at Birmingham's O2 Institute on Wednesday 30th November
Crowd in awe at band's intensity and energy throughout
Support on the night came from the politically-fuelled Vant and indie-pop band Airways
Nothing But Thieves have conjured up quite the following over their four years of being a band so far. With only having just one debut self-titled album out to date, the Essex imported quintet have bagged support slots for the likes of Muse, Twin Atlantic and Darlia to name a few. The band have recently embarked on the UK leg of their hectic few months of worldwide shows, first appearing at Birmingham's O2 Institute on Wednesday.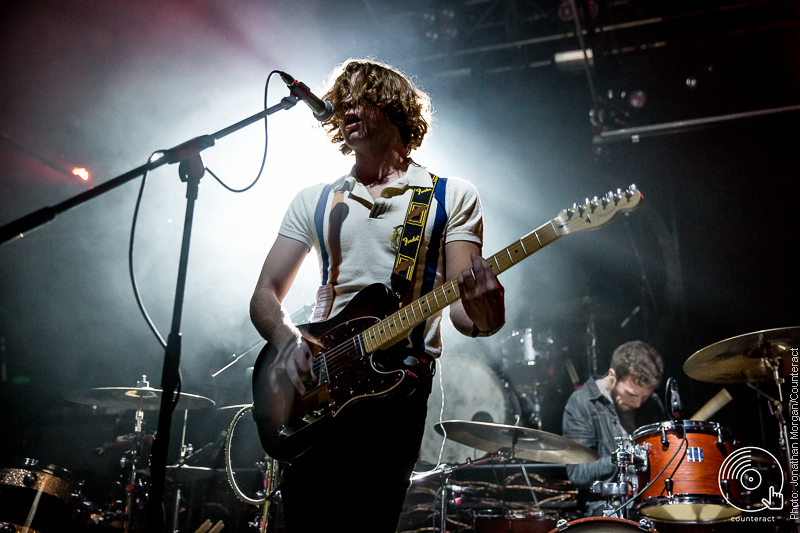 Airways
The first of two support acts – Airways, psyched up the audience with an array of indie-pop mellow tunes, featuring their most popular track 'One Foot' containing raw sounding guitar riffs accelerating towards a punchy chorus. Having supported Nothing But Thieves before, their performance came as nothing but one of experience with their noticeably confident and crowd pleasing presence.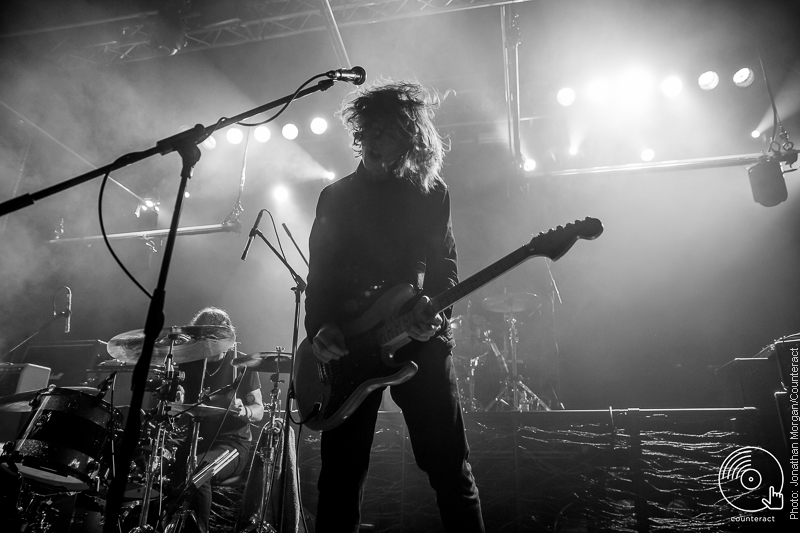 Vant
Next to take to the stage were London's exports – Vant. They've been serious 'ones to watch' recently with their impressive success for a band that hasn't been around for that long. Each song that they brought to the table was nothing less than a non stop burst of furious and relentless playing as if angry at their instruments, The catchy number – 'Parking Lot' was introduced by front man Mattie Vant explaining "this song is all about respecting each other" adding on a shout out to the growing foundation against sexual harassment at gigs – Girls Against.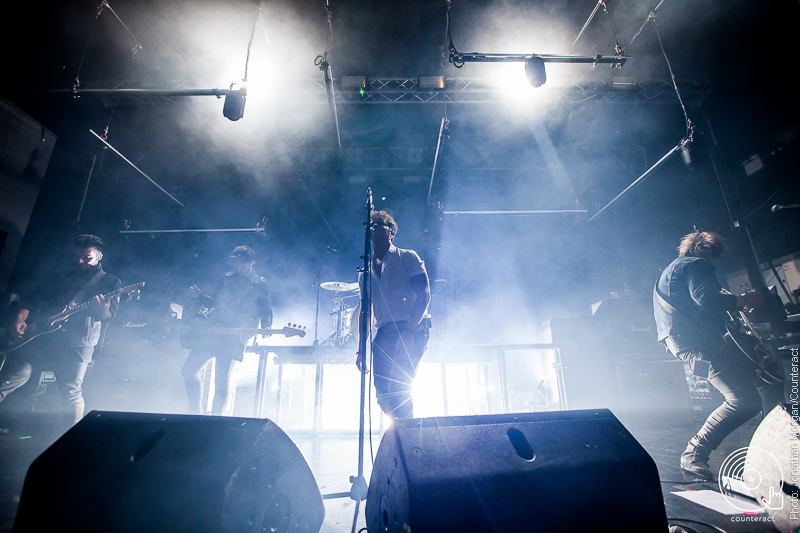 Nothing But Thieves
The much awaited appearance of headliners Nothing But Thieves made a climatic entrance with an impressive light show emanating from the band's lit up logo from the cover of their EP – 'Graveyard Whistling'. The band kicked off the show with 'Itch', entailing a dark and intriguing buildup to a gritty chorus with front man Conor Mason's impressive vocal range, similar to Matt Bellamy's of Muse. Their jangly guitar riffs accompanied by underlying tension created the unpredictability of a break out into an explosive solo at any moment.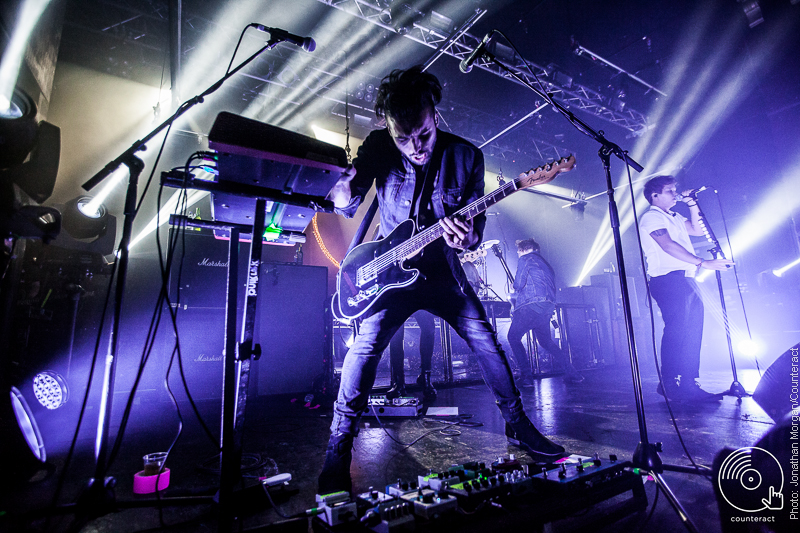 Nothing But Thieves
The band seemed truly humbled at the audiences dedication as they watched on in awe and were fully supportive of every moment. It was nice to see a diversity in ages within the crowd, displaying the bands capabilities to connect with a range of ages both lyrically and musically.
Each song powered on through to the next at the kind of pace that indicated this band was not gonna stop for anyone as they played on relentlessly throughout the night. Tracks such as 'Honey Whiskey' offered a lighter atmosphere to the night with its more bouncy and fun sounding riffs yet at the same time promoting that signature urgency that Nothing But Thieves are known for.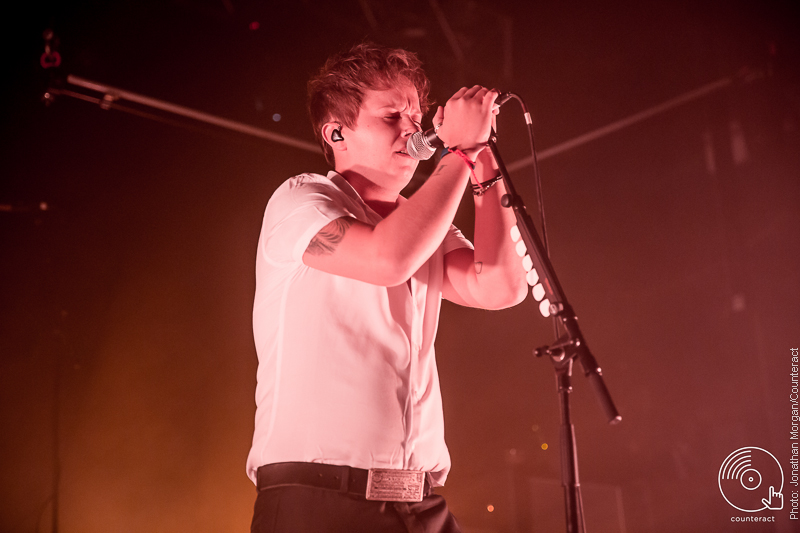 Nothing But Thieves
Songs such as 'Six Billion', 'If I Get High' and 'Lover, Please Stay' added a different tone to the night with darker vibes, broadcasting the capability of diversity within the bands sound. Each of these songs contained the kind of drama essential for a power ballad. 'Six Billion' noticeably showed off some of the bands striking harmonies with front man Conor previously stating that the song allowed them to 'experiment' with their vocals and acknowledges how 'prominent' their harmonies are within this track which he feels "really makes the melody of the song soar." It was also made apparent that this was the first time that the song had been played in the UK, adding on to the excitement with the exclusivity of it.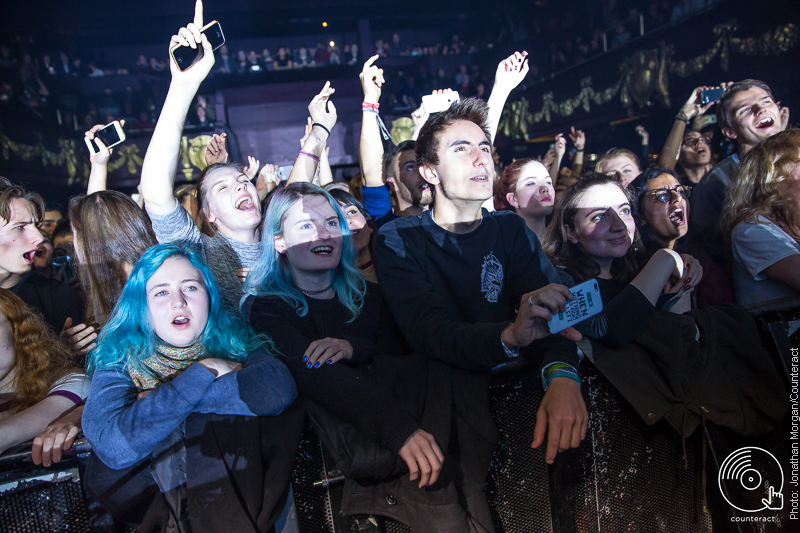 Even before seeing this band, you would get an undeniable indication that they would sound great live with the amount of intensity and non-stop energy conveyed within all of their recorded tracks. I'd say their impressive following with only one album out so far gives you reason to witness what all the fuss is about.
Photographs by Jonathan Morgan