Review: Birmingham band JAWS end their UK tour on home soil
Birmingham band, Jaws, played The Rainbow Warehouse on 2nd December
The show marked their biggest performance and the finale of their UK tour
The band play a mixed set of new material and earlier releases
With a loyal following itching with eagerness after much anticipation following the band's admittedly well-needed break, Birmingham's exports, Jaws, came back fighting with their almighty sold out UK tour. The run of eight shows began in Bristol in November and ended at this gig in Birmingham. Despite the break, it came as no surprise that the quartet still possess the same high quality for live performance that they've always had, although, it was clear to see this had been enhanced due to relentless practicing throughout their time away from the gig circuit.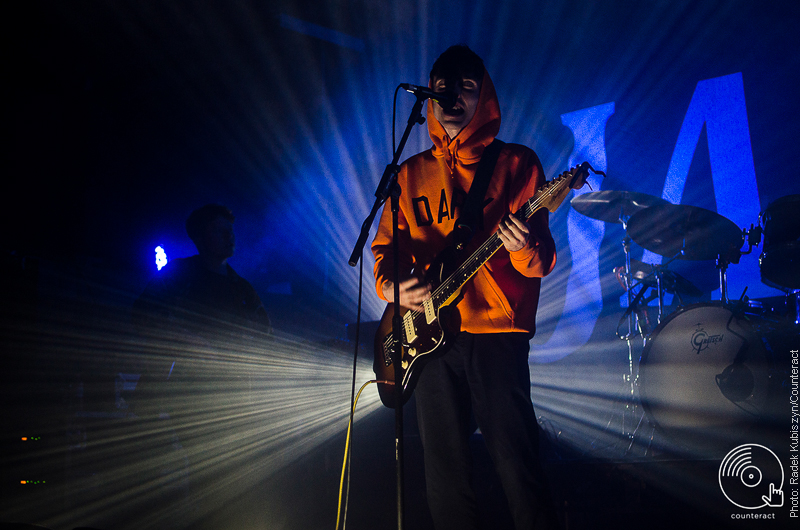 This show was their biggest of the tour, with the venue flaunting a packed out 1000 capacity room, the floor vibrating and the buzz of several loyal fans bracing themselves before the band opened with their latest single, 'Just A Boy'. A light and signature Jaws shoegaze riff eased the audience into what was to come by setting the tone as the calm before the storm, followed by the rumble of a grunge driven urgency created by lead guitarist Alex Hudson erupting throughout the room.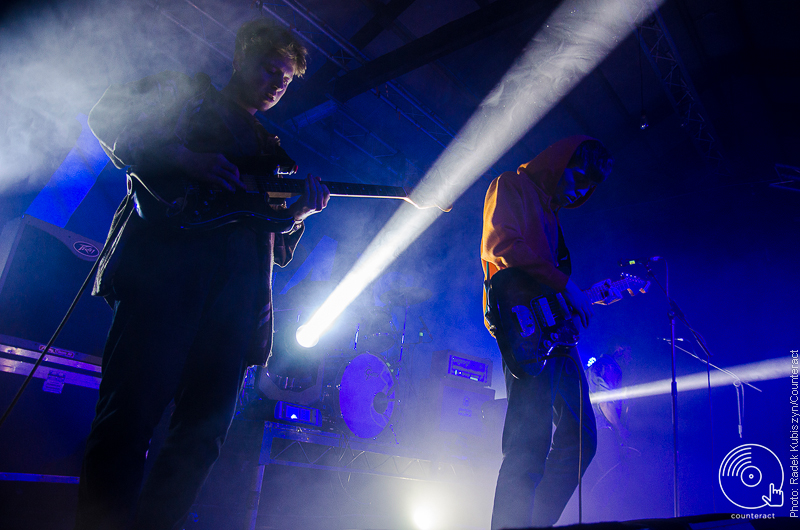 The contrast of a fair balance between Jaws' older material, such as, 'Be Slowly' and latest album, Simplicity, with the likes of the most popular singles ,'Think Too Much, Feel Too Little' and 'Gold', evidenced the development of the band since their earlier releases. Ironically, Simplicity is their most complex album yet, thematically and in terms of branching out with their sound. It seems these guys have matured in both performance and material as the themes of escapism are being explored less in their work and has now been replaced by topics such as, battling the problems faced with coming into adulthood at full speed. This was not only proved by their sheer relentless speed of playing on stage but their clear confidence in believing the messages that they've been promoting through their music.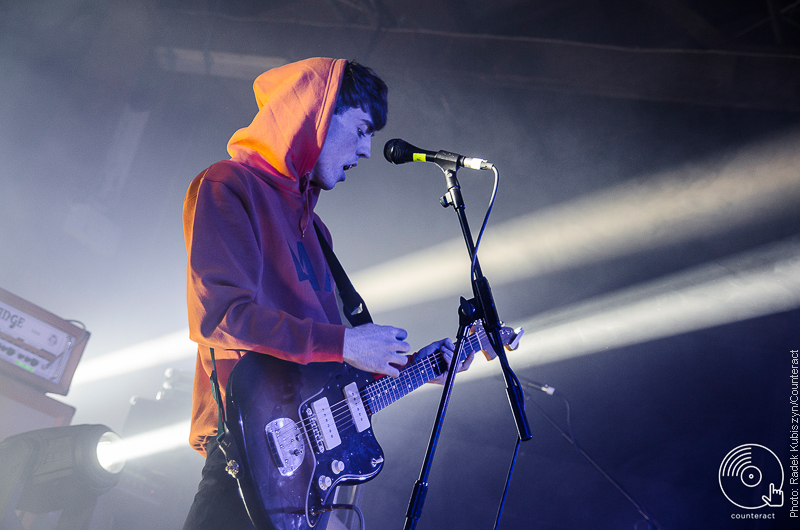 One of their first releases, 'Donut', ended the show and was played for the first time on this tour with front-man Connor admitting, 'So many people kept asking me to play this one live, but I kept telling them no cause I think it's shit. But you guys seem to like it so we'll give it a go tonight'. Unsurprisingly, there were no complaints from the crowd and the show went out with a bang as the energy reached its highest peak from both the band and the audience. Without a doubt, a prominent reminiscence of summer days and lazy shoegaze of pre Simplicity Jaws could be felt, despite the freezing cold winter weather outside.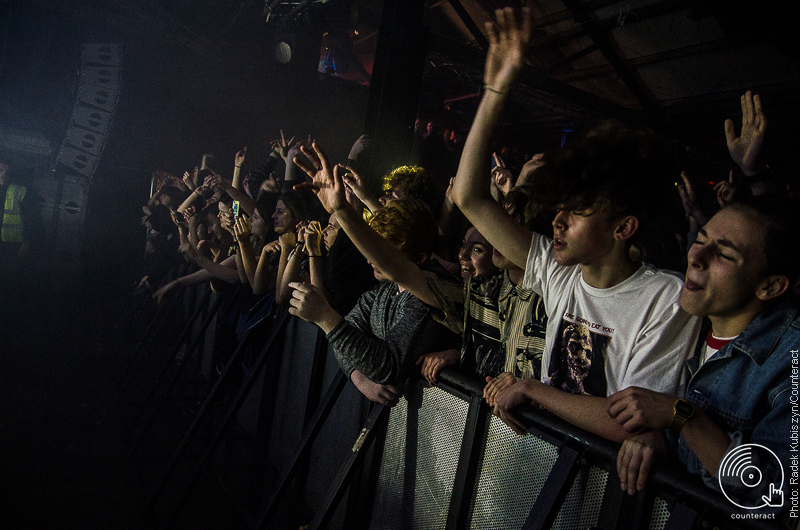 Photographs by Radek Kubiszyn