Review: Don Broco perform a diverse and ferocious set in Birmingham
Don Broco headlined a sold out O2 Academy on February 15th
Support came from Yonaka and Man with a Mission

The tour marks the release of the band's third album Technology, though the set draws from their entire back catalogue

Opening the night at the O2 Academy were Brighton-based Yonaka. Describing themselves as a dark alt-pop band with heavy riffs, they definitely delivered. It was instantly clear that Don Broco had perfectly selected their supports for this tour, as the crowd started dancing and moving along.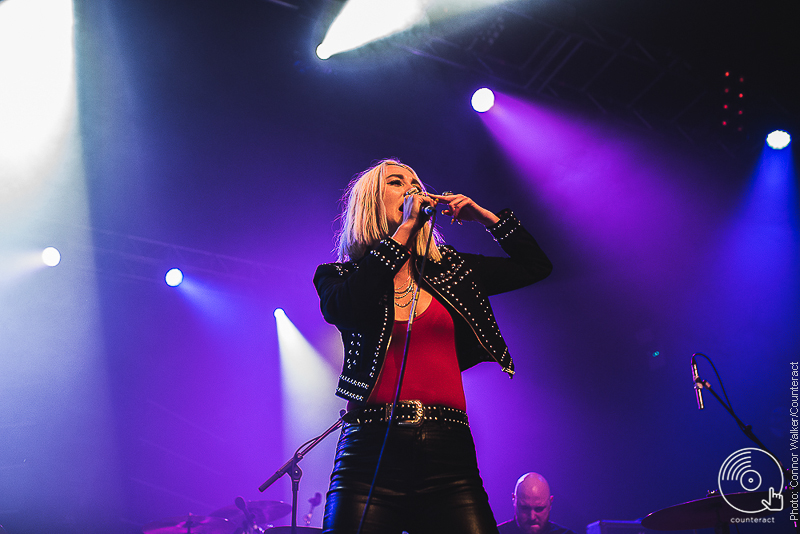 Yonaka
Teresa Jarvis didn't hold back when it came to throwing her voice around the room. There was a slight change in pace and tempo with every song change, which maintained the liveliness of the set. Yonaka closed with their latest single 'Bubblegum', a song that perfectly encapsulated an incredible performance from the four-piece.
Japanese rockers, Man with a Mission were next to rock the O2 Academy, appearing on stage as an ensemble dressed as wolves. Once the shock of the unusual costumes faded, the intensity of their electric beats moved throughout the room creating an atmosphere that is rarely seen – especially for a supporting act. The band constantly moved and danced around the stage, and despite not being able to see their facial expressions it was more than clear they were enjoying themselves.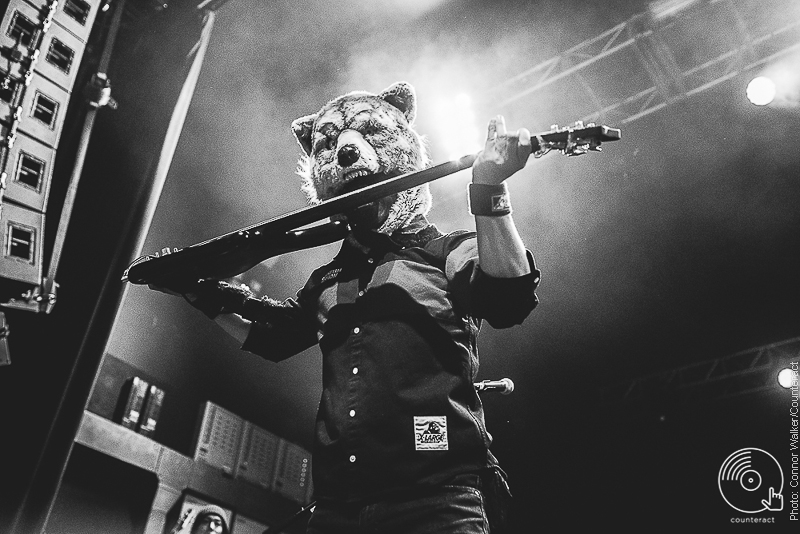 Man with a Mission
Covering a Nirvana song is always a risky move, however Man with a Mission's cover of 'Smells Like Teen Spirit' was greatly appreciated by the hundreds of people that were singing and dancing along. Closing the set with a very fitting 'Hasta La Vista', it was clear Don Broco fans were as ready as possible for their headliners.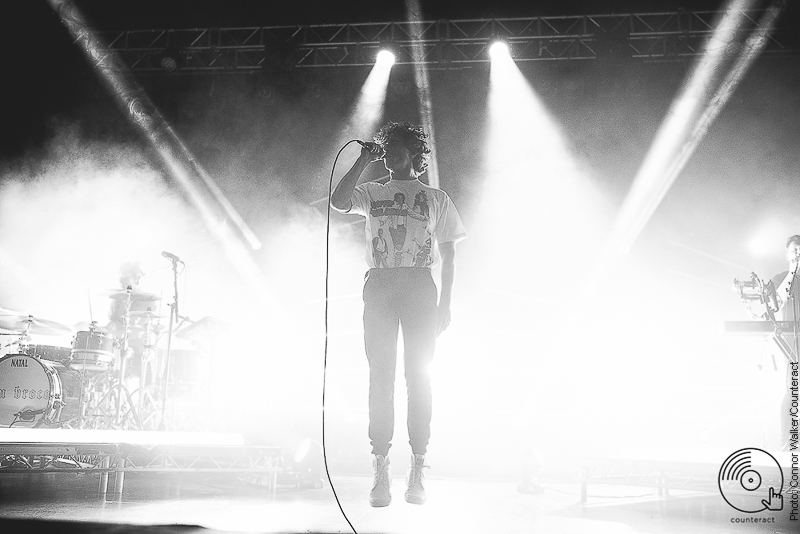 Don Broco
Playing their biggest Birmingham date yet, Don Broco opened their set with 'Pretty' and 'Everybody', two of the most successful singles from their latest album Technology. Although it was their album release tour, the Bedfordshire four-piece didn't forget their other most loved singles; the setlist featured a combination of all of their best songs from all three of their albums, including something to suit every fan.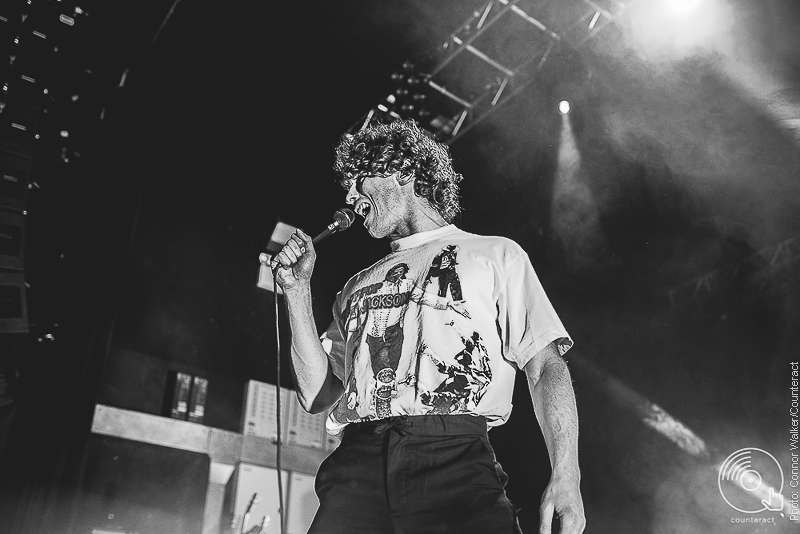 Don Broco
Alongside this the lighting changed with each single, matching the album it came from which was extremely visually appealing. Anybody who has seen Don Broco before will know that the band know how to perform, and they really did put on a show. Singer Rob Damiani was constantly interacting with the crowd, requesting more and more pits as the set went on, making the atmosphere in the room even greater if that was possible.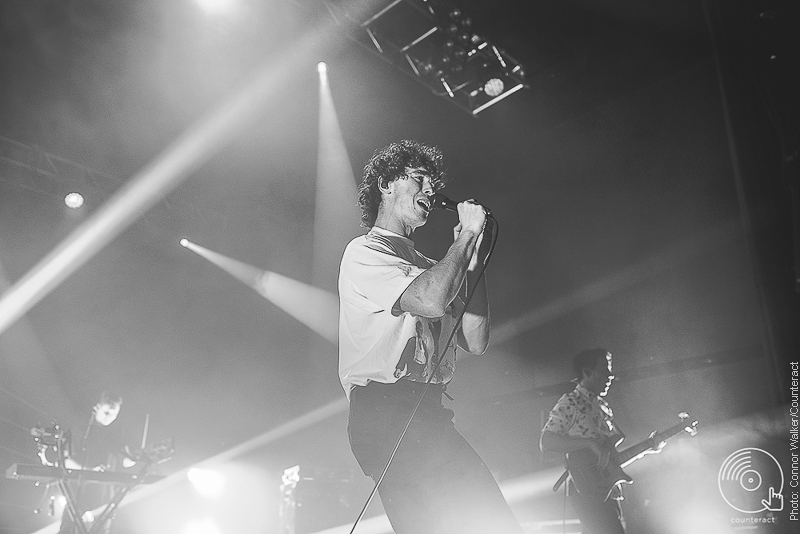 Don Broco
A Don Broco set wouldn't be complete without their classic 'Thug Workout', pushing fans to give it their all until the end of the set when the band closed with 'Money, Power, Fame'. Drummer Matt Donnelly got an excellent opportunity to showcase his musical talents with encore song 'Come Out To LA' as he sang lead vocals, while still playing the drums. Don Broco brought a party to Birmingham, and it was clear that Birmingham can't wait to have them back.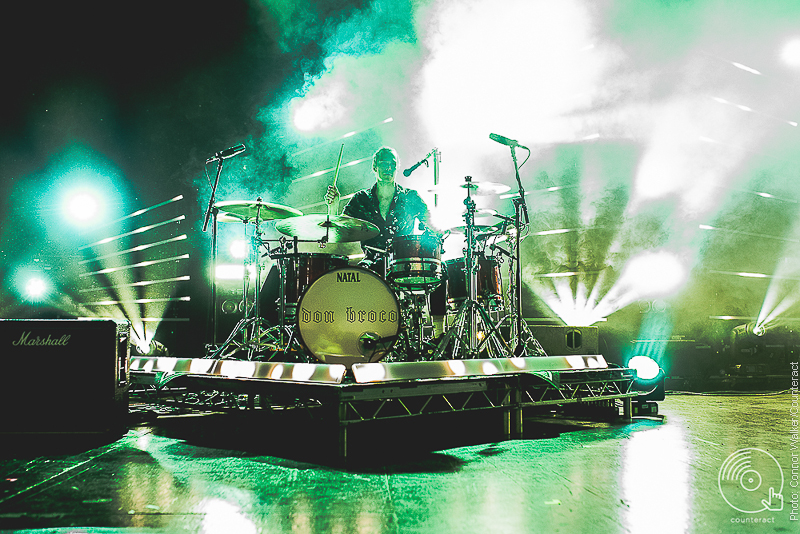 Don Broco
Photographs by Connor Walker