Review: The Desert Yetis headline a cosy gig at The Victoria
The Desert Yetis top off a great night of local talent on February 16th at The Victoria
Lavender Blue, Auto Pilot, Rubella Moon and Black Bear Kiss completed this impressive line up
A gaggle of brummy music lovers banded together to enjoy this night of new music
Last Friday, a substantial crowd gathered under the light of a giant disco ball to listen to and enjoy a five band line up in the stylish upper floor venue of The Victoria. The cool and quirky setting of this Birmingham gem proved to be a very fitting gig space in comparison to the array of cool music styles that the audience got to sample on this night of music. From chill indie, pop punk and grunge alt rock – all was thoroughly enjoyed by a steadily growing crowd. Bands hailing from Birmingham and beyond, we were impressed by some great original tracks and one of a kind covers.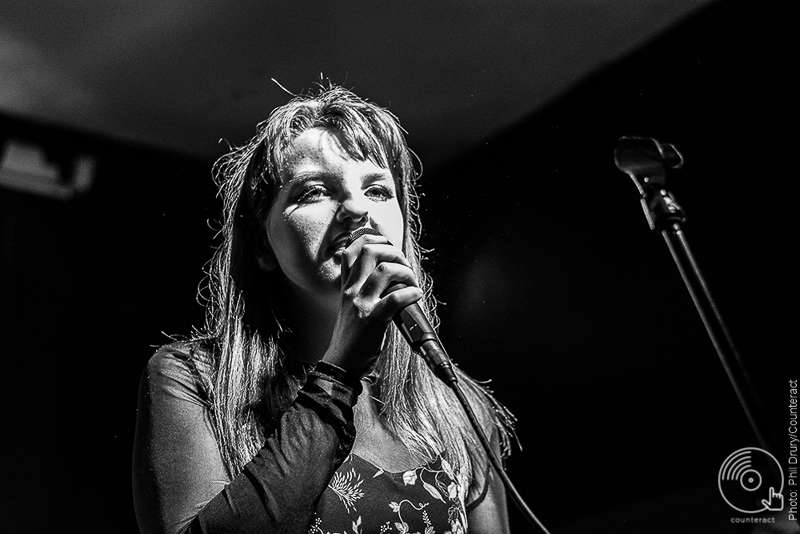 Lavender Blue
First to stage were four piece band Lavender Blue. A very talented bunch going by the names of Rachel Masi, Dexter Moyo, Emmanuel Galloway and Lydia Aileen, these guys filled the room with a chill, coffee shop vibe to get the night started. Being their first ever gig as a full band, their apprehensive energy was shrouded by sweet vocals and fantastic instrumental talents. These talents were especially showcased in the covers that they performed on the night such as Wild Cherry's 'Play that Funky Music', Chaka Khan's 'Aint Nobody' and Rex Orange County's 'Loving is Easy'. With Lavender Blue putting their own little spin on each track, it made for a great debut set. We're excited to see what's in store for these newbies.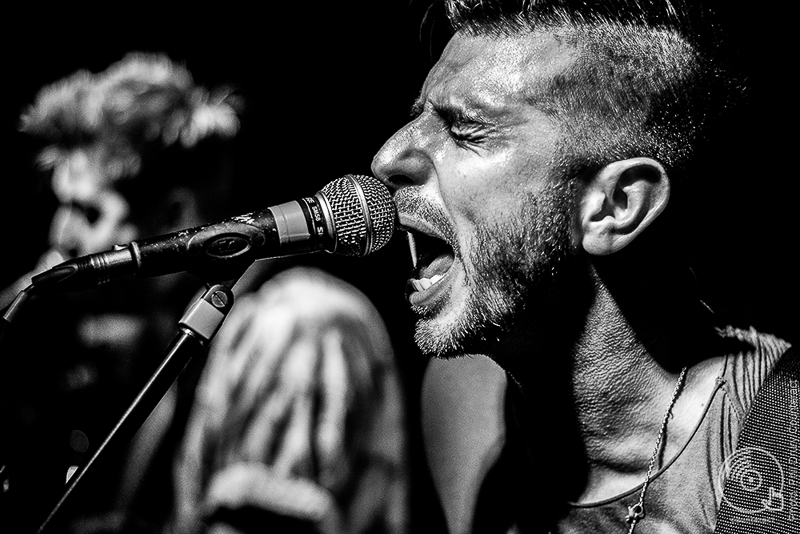 Auto Pilot
By the time Auto Pilot began getting ready for their set, the night felt like it was in full swing, and this was to be confirmed by their performance. This high energy, pop punk band consisting of Jack Schofield, Tom Gedney, Chris Lewis and Andy Hopkins, formerly of Coventry band The Enemy, absolutely rocked this cosy venue with both their sound and their connection with the audience which consequently made for a glorious party vibe. Fab vocals mixed together with delightful, pop punk style harmonies, you couldn't help but dance along to these fellas, whose cool guitars and dashing good looks will definitely make them the latest brummy heart throbs of 2018. With performances of tracks like the incredibly catchy 'Invincible', Auto Pilot are definitely ones to be looking out for. Destined for musical greatness.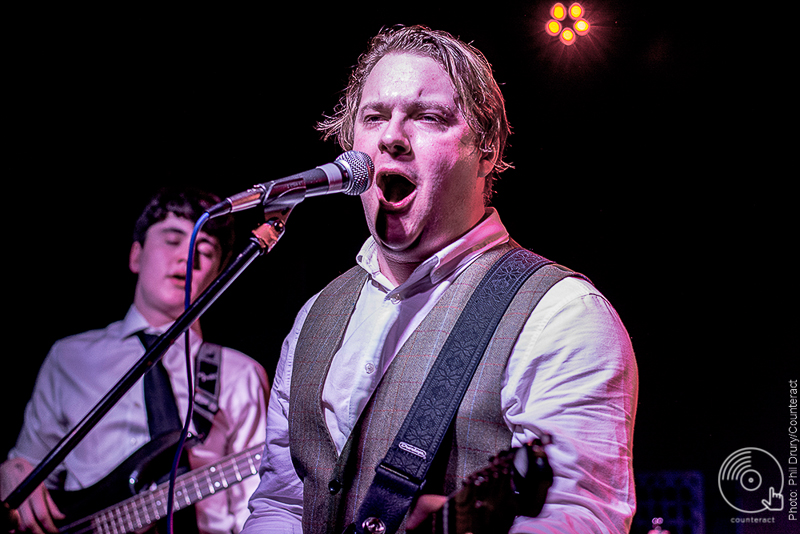 Rubella Moon
Third up were the lads of Rubella Moon. Adorning their staple shirt and tie combo, they continued the never disappointing pop punk and indie rock vibe with performances of their own tracks 'Losing Touch' and 'Weight'. Evoking nodding heads and tapping feet, 'watch your merry step' became quite literal as this Bewdley bunch whipped up a set full of admirable vocals and an impressive sound, which, despite the rising temperature of the room, still urged those listening to dance around to the pop-rock tracks. Possibly rocking a bit too hard halfway through their set, it came to his band mate's attention that lead guitarist James Burford snapped a guitar string. But despite this instrumental mishap, it didn't phase him or the rest of the band as they completed a set to be proud of.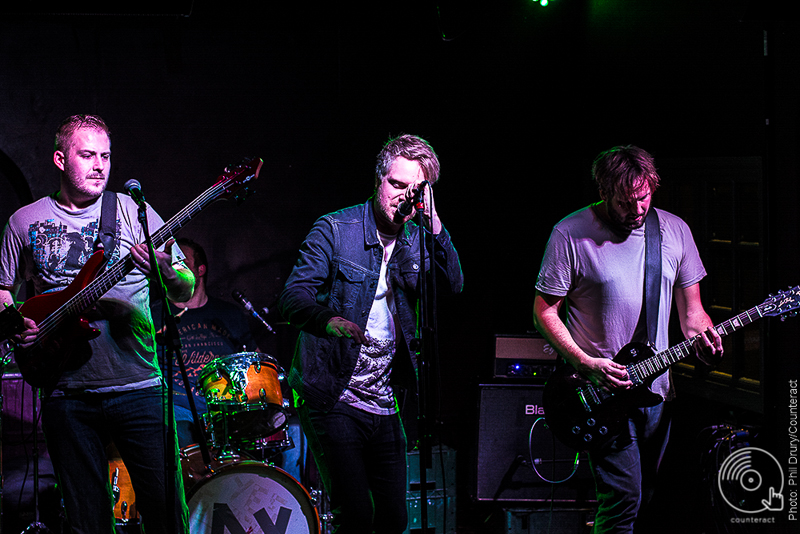 Black Bear Kiss
Next up were Shropshire born band, Black Bear Kiss. This five piece rock band consisting of Chris Leech, Rob Jones, Rich Sach and Chris Bagnall, brought about a grungey and alternative feel to the night which certainly made them stand out amongst the rest of the line up. Proving already existing popularity, members of the crowd danced with drinks in hand and sang back lyrics of Black Bear Kiss' songs, which could be heard on top of the perfectly raspy and gritty voice of the lead singer. Occasionally whipping out a tambourine to accompany the tunes, it made for a unique and interesting take on usual alt rock. Being their first gig of 2018, Black Bear Kiss did not disappoint this Birmingham crowd. We'll be hoping for a return in the near future.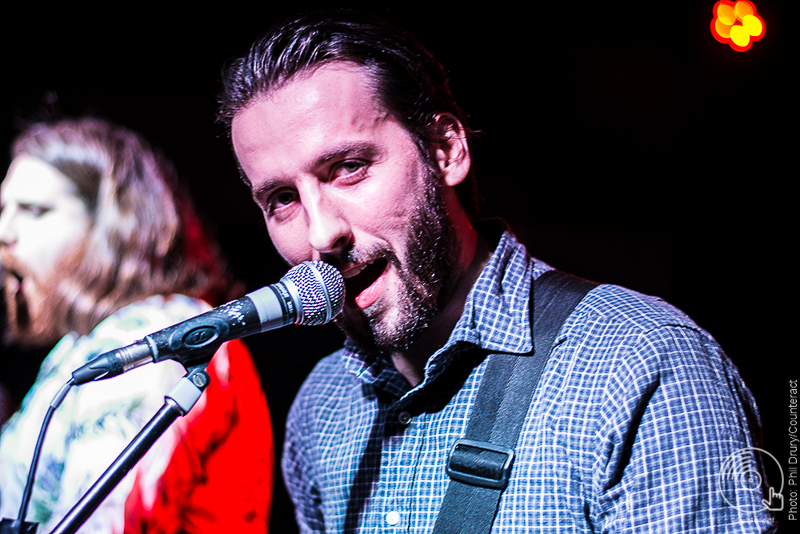 The Desert Yetis
Last but certainly not least came the headliners of the night The Desert Yetis. A funky looking bunch with shirts and hair that would evoke envy in anyone,  this foursome describe themselves as a 'dark, melodic, desert quad' and this was certainly reflected in the wonderfully dirty, indie rock sound that they treated the room to. Whilst oozing cool, this group swayed their hips and threw around their locks whilst performing an amazing set which would not feel out of place at a summer festival. Beckoning the crowd to come forward, this truly became an intimate gig as band and audience came together to jam to The Desert Yetis' hearty melodious yells and tasty riffs. Performing their own tracks such 'Vibrate', this great band definitely won the hearts and ears of the whole room. An amazing finish to a high-powered night of music.
Photographs by Phil Drury
English Literature and Sociology graduate, building up writing experience wherever I can. Currently writing for Counteract as well as writing poetry, poetry analysis and short stories for my own blog.