Interview: Jake Henry on soul artist inspirations and anti-love songs
For those with a love of local music, and an even bigger love of soul, find your solace in Jake Henry. The singer, songwriter and multi-instrumentalist (piano, guitar, harmonica and bass to be precise) carries the energy and heart-on-my-sleeve persona of soul's biggest stars.
Inspired by those very people such as Stevie Wonder, Ray Charles and Bill Withers, Jake Henry pens soulful ballads, uplifted by a full band made of guitar, bass, drums, horns and sometimes violin.
Appearing on Henry's last album 'One of the Good Guys' the band harmonises perfectly with Henry's rocky, soulful tones. Huge sounds raise Henry's hopeful tales of love and romance even higher during the chorus into a full-on swing of modern day soul.
However, don't be deceived by the odd violin string and doo-wop backing singer. Not all of Jake Henry's music is an uplifting tale from a hopeless romantic. 'One of the Good Guys' mainly spoke about "growing up and the conflicts of knowing what's good and bad for you." Henry added: "The track 'I Don't Need Nobody' is about self-destruction and the fear of rejection. Its less painful to lose having not tried, I tried to make it fun, although I guess it can come across a bit dark!"
Local music moguls may have spotted Jake Henry at last year's Moseley Jazz Festival, one of Henry's career highlights. "It was amazing as it is Birmingham's biggest festival, to say we were on the same bill as Craig Charles and Omar is a privilege. They both put on superb shows and are legends in modern soul music."
Jake Henry has the power to marry the ballads of soul, the big noise of rock and a tweak of funk (into something he calls "Soulfrock") to create a modern-day infusion. Keep your eye on Henry, and expect an energetic set from him and his band at soul and retro nightclub The Night Owl.
"The Night Owl is our kind of venue" Jake said. "Its compact, intimate and full of energy. [Intimate venues] are great for getting new songs across which get the crowd going."
What song gets this soulful, funk rock musician going? Strangely, Tragedy by Steps! Henry justifies: "It always gets me grooving baby. And I know all the moves."
Jake Henry will be performing live at The Night Owl on Saturday, March 17th. Tickets are available from The Ticket Sellers, and grant entry into the Dig? Soul and Retro Club Night after.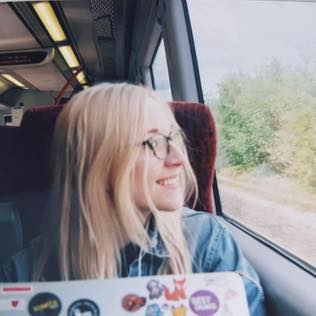 PR, events and social media by day, lover of all things geeky and retro. Can often be found scribbling notes at the back of the gig.