Review: Party time at Slaves' O2 Institute show in Birmingham
Slaves brought the party as best they could to Birmingham's O2 Institute
Added after the sellout success of their recent tour, the Birmingham date followed drummer Isaac's recent injury and the cancellation of an earlier Wolverhampton show
The atmosphere was set by support acts The Rhythm Method and Ho99o9
The Rhythm Method were the first band to take the stage of the O2 Institute. At first, the crowd made them out to be a laughing stock but as the set progressed it also became more enjoyable. Consisting of cheesy lyrics, fun-filled beats and completely tone-deaf vocals, these two men from London definitely managed to keep the crowd entertained. Halfway through their set, they were accompanied by a female vocalist who managed to bring some normality to the stage. The angelic sound that escaped her mouth gave the audience a motive to dance to the party vibe she was creating.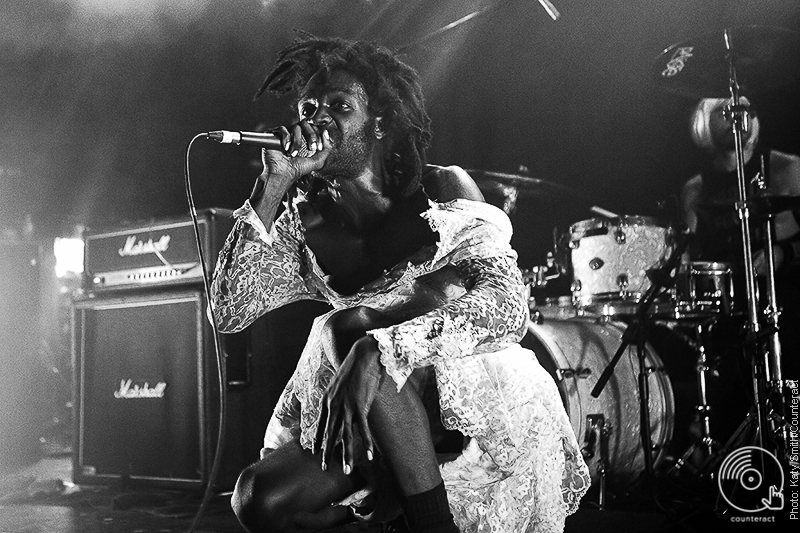 Ho99o9
Strobe lights took over the room, accompanied by an intro song that resembled sirens, preparing the audience for the horror that is Ho99o9. Nobody was prepared, however, for the madness that Ho99o9 were to bring. Screaming their lyrics, bouncing around the stage and swearing profusely were just a few things that led these three men to bring such excitement to the building. With the first pits of the night breaking out during the beginning song, the energy of the crowd was thriving. Despite, the set threading eventually into just one similar noise, Ho99o9 more than got the crowd set for Slaves.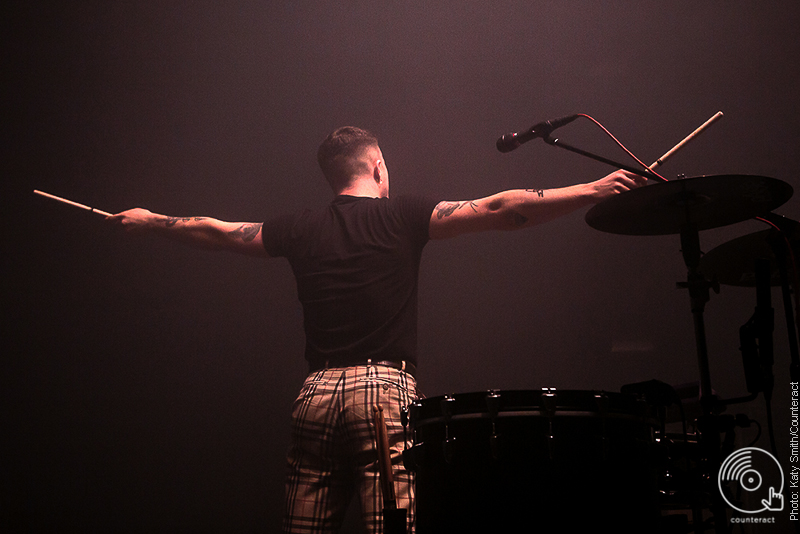 Slaves
Opening to their usual Vengaboys' 'We Like To Party', Isaac and Laurie danced around the stage making it clear that the party had only just begun. Throughout the entire set, the crowd did not stay still even when slower songs were played. Every time a new song began, a new type of energy was released.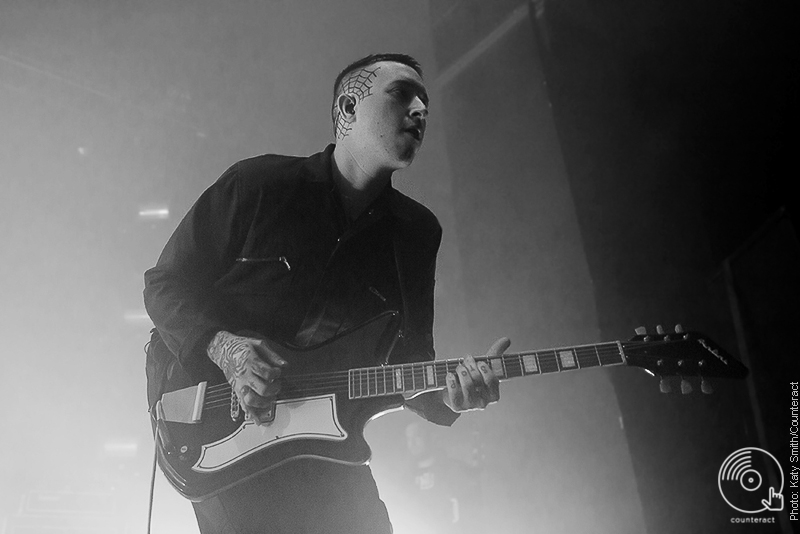 Slaves
Before the show, a statement was made announcing that Isaac (drums and vocals) had once again dislocated his shoulder and that he may be in some pain during the set. As expected, towards the end of their allocated time, Isaac was in a great deal of pain. To give him a break they got the crowd involved, inviting certain members to join them on stage to showcase their talents. During their final song of the night, Laurie (guitar and vocals) took the opportunity to surf the crowd. Unfortunately, this didn't work to the extent they expected as he was repeatedly dropped on his way to the sound desk.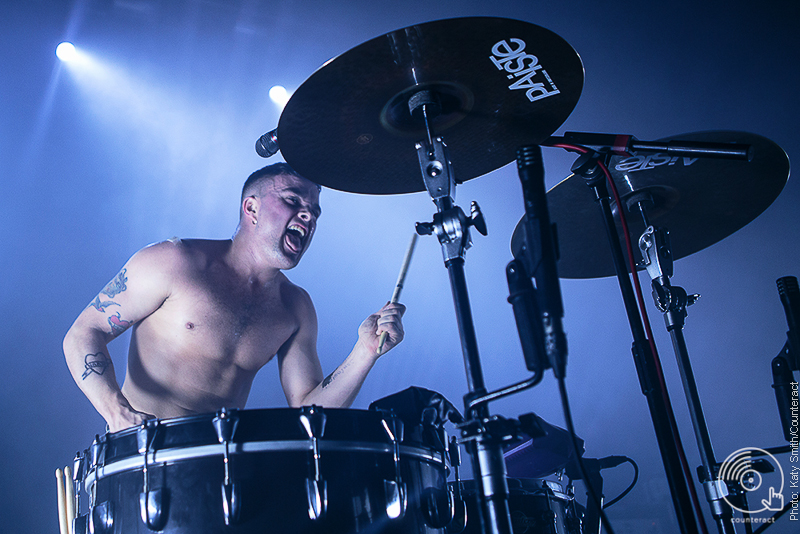 Slaves
Overall, Slaves adapted a great deal of crowd interaction into their show; crowd interaction is always great to see, especially from a band who have quite clearly already made it. There is only one word to describe the Slaves' performance tonight and that is fun. Nothing got in their way of creating a party feeling, an environment that everybody was going to enjoy.
Photographs by Katy Smith