Review: Odd Soul dazzle during comeback show at Moseley's Dark Horse
Student soul sextet Odd Soul brought their unique take on neo-soul to a crowd-pleasing performance at the Dark Horse in Moseley on Friday 19th October, featuring a selection of old and new hits.
If you've spent enough time around Birmingham's burgeoning student music scene, you know that Odd Soul being in town is as good a reason as any to get your arse out of the house and into whatever venue they're packing out this time. Case in point, the busy and expectant atmosphere in the upstairs venue of the Dark Horse Moseley was a testament to the young band's formidable following. This was their first headline show in Birmingham since a sell-out EP launch at the Sunflower Lounge in February.
Bristol up-and-comers Salute the Sun made for a perfect primer for jazz-funk crescendos yet to come; their chipper and upbeat indie-funk wooed the already bustling crowd, while making some stylistic gestures in the direction of Odd Soul's signature 'build-and-release' crowd-pleasers to whet the audiences' appetite for the main event.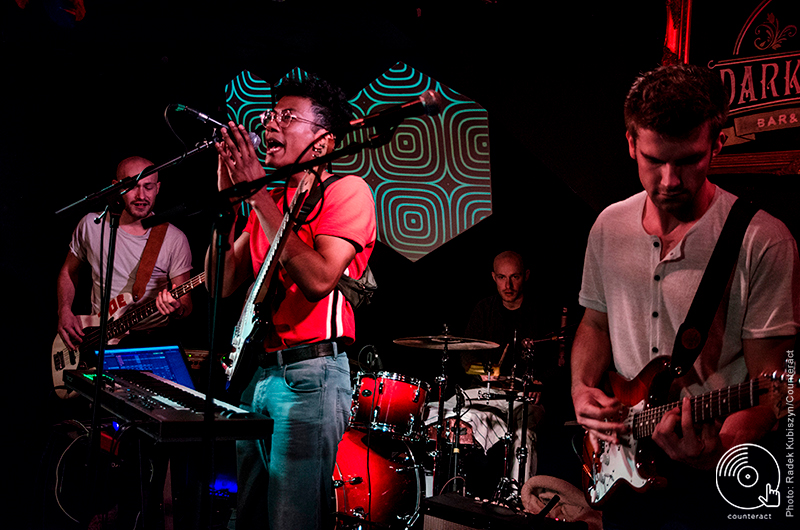 Salute The Sun
It's hard to pin down exactly what it is about Odd Soul's feel-good sound that blows the crowd away. It's best thought of as a moment, usually a seamless key change like the one in the imaginatively titled 'Bdbbd' or an earworm hook like the chorus to fan-favourite 'Shire', that sets everyone in the vicinity to bobbing furiously. It's these moments where the band achieves a sort of transcendence hitherto unheard of considering their relative youth. Even when they made the risky move of debuting new track 'Sara', their natural stage chemistry and visceral sense of rhythm meant that they only lost a little of their momentum.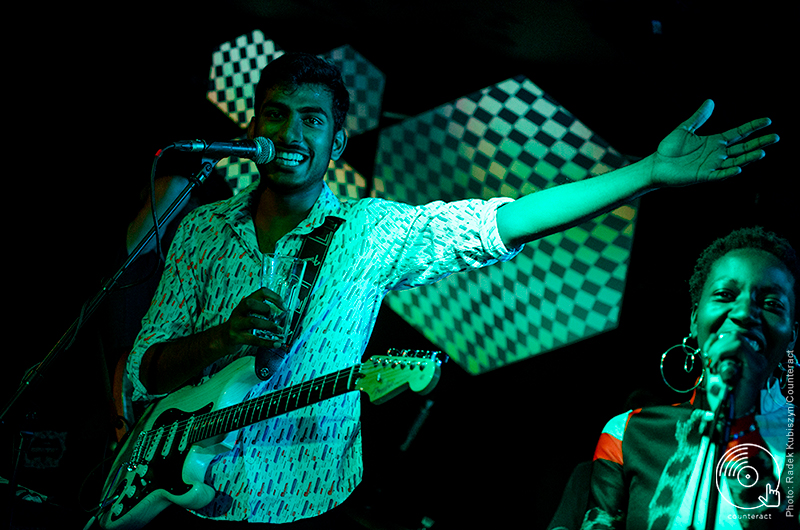 Odd Soul
The aforementioned tracks formed the barnstorming second half of the bands set, which also featured the highlight of the title track to the band's debut EP Movies. Pirouetting around the complimentary vocals of singer Gabriella Liandu and guitarist/songwriter Rohit Jepegnanam, the performance exemplifies how the interplay between band members is central to the bands success; the sparring vocals are carried along on a bed of fluid funk courtesy of the tightly locked rhythm section.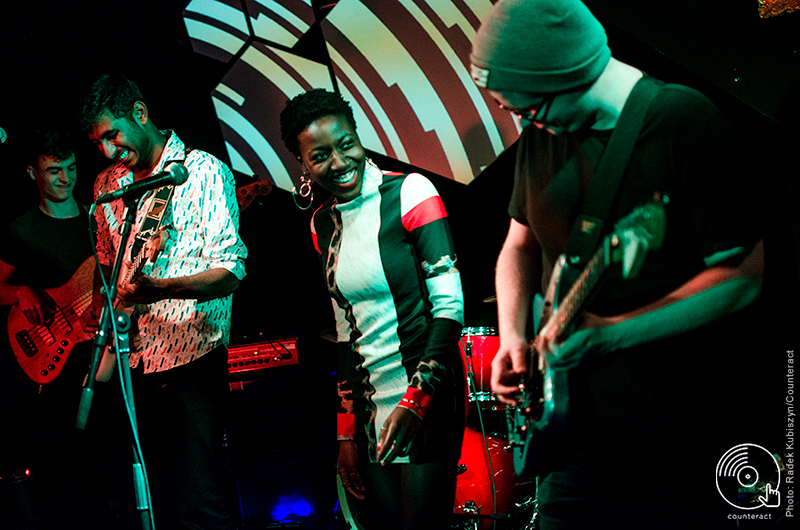 Odd Soul
Working through their entire EP plus a generous helping of as-yet-unrecorded cuts, Odd Soul delivered the blowout they promised and then some. A display of showmanship and virtuoso from one of Birmingham's most talented young acts, their Dark Horse show felt as unique and intimate as each that came before it, charged with that unique power that only they seem to possess.
Photographs by Radek Kubiszyn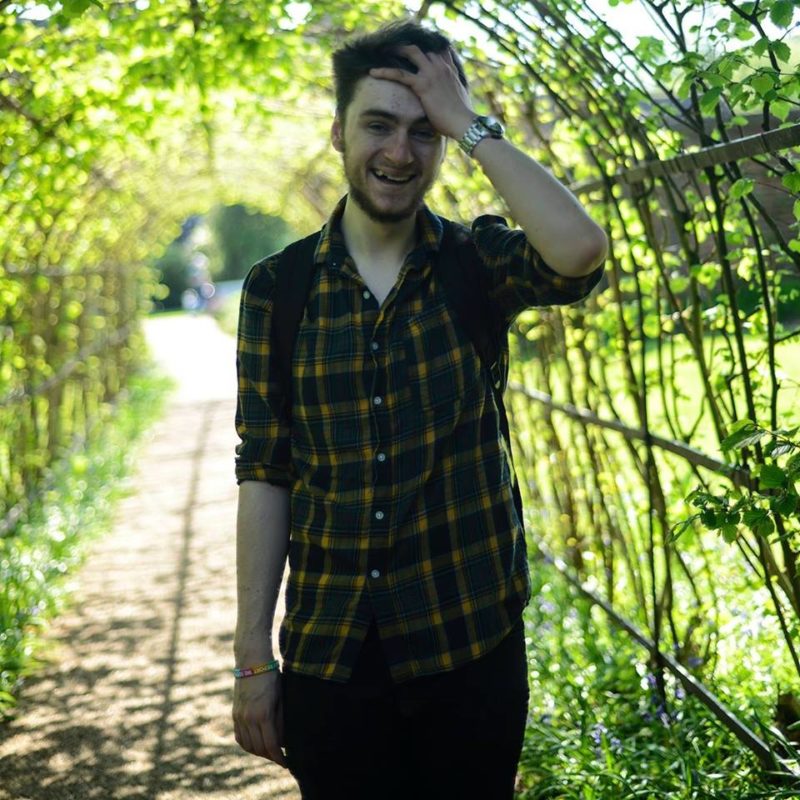 Counteract Assistant Editor. Eternal student, indie darling and lover of all things corduroy.