Review: Ash burn, baby, burn at Birmingham O2 Institute
Downpatrick's finest export Ash returned to the Midlands on Saturday 20th October in support of acclaimed new album Islands, playing a furious, career-spanning set.
Death By Unga Bunga may sound like a rather risque episode of The Mighty Boosh, but musically they are a world apart from the jazz haughtiness of Howard Moon. A blend of boisterous '70s glam, feverish grunge and pop-tinged disco, the likes of 'Soldier', 'Fight' and 'Flesh' the perfect warm-up for what's about to come.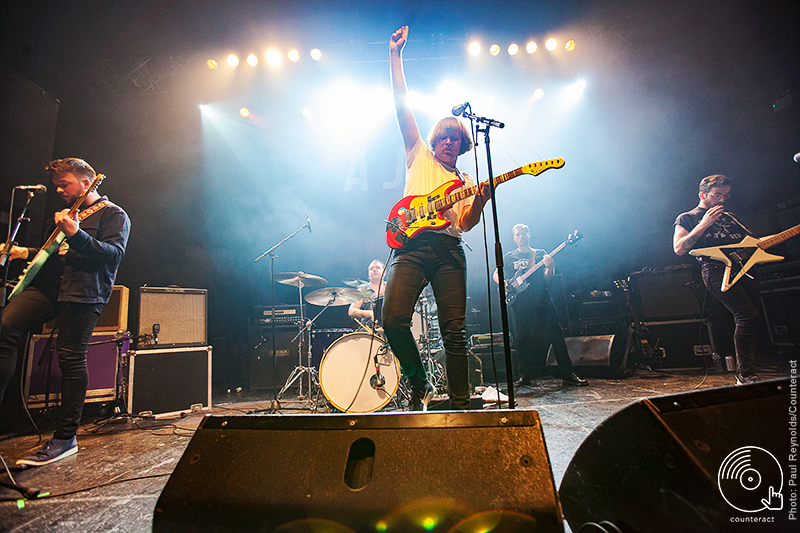 Death By Unga Bunga
Ash stride onstage, a whiff of adolescence still lingering over them as Tim Wheeler – bulging muscles, close crop haircut and irrepressible gregarious grin – straps on his Flying V amid feverish applause. However, those waiting for the pummelling pop punk of old will have to wait as instead they open with the beautiful, aching melodies of 'True Story', a bruised rocker and standout song from acclaimed new album Islands.
From then on, though, it's back to the traditional Ash format. Wheeler's guitar squeals out the Buzzcocks stomp of 'Kung Fu' and the cocksure strut of 'Cocoon' with such rampant energy half the O2 Institute crowd are dying for a post-riff cigarette. 'Oh Yeah' and 'A Life Less Ordinary' are dispatched early on in the set, two of their finest songs that glide upon Wheeler's innocent, twinkling lyrics, blistering brio and pummelling drums.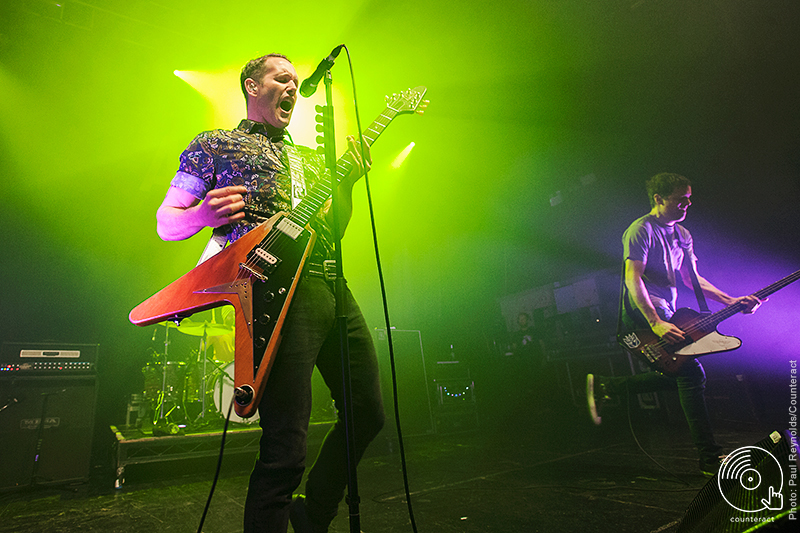 Ash
Islands is the Northern Irish trio's finest record since the sugar rush of 2001's Free All Angels, and the songs played from it are greeted more than warmly – the infectious disco stomp of 'Confessions in the Pool', which updates Franz Ferdinand's mid-'00s palette into more contemporary textures, gets the audience moving in unison. Elsewhere, 'Annabel' has an ominous wave cascading over its crunching chorus, while the gloriously potty-mouthed 'Buzzkill' is a blink-and-you'll-miss-it slice of old school scuzz.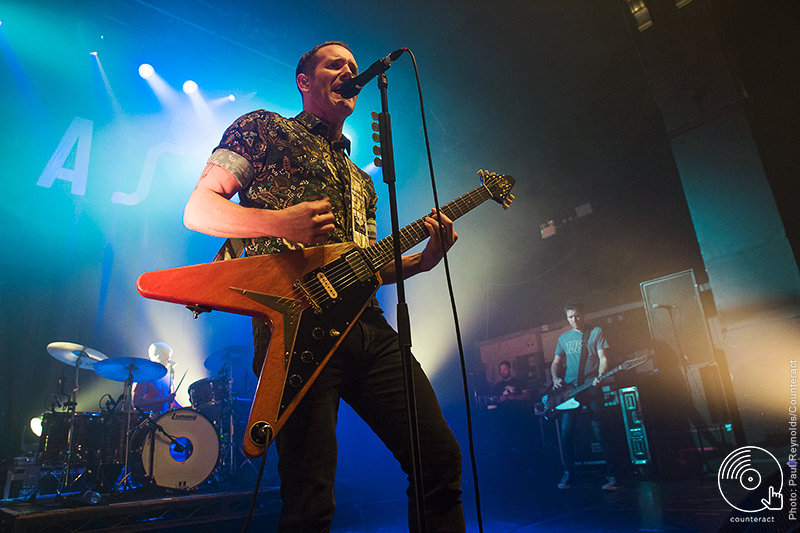 Ash
These gigs display just how many hits Wheeler and the group created, as well as their dexterity. The frenzied 'Orpheus' nestles comfortably among the arms-aloft anthem 'Shining Light', but there's two songs in particular everyone in the room can't wait to hear – 'Girl From Mars' may now be over twenty years old, but it still has the strong undercurrent of youthful daydreaming and free-spirited joy that made it a staple during the late '90s. 'Burn Baby Burn' is equally joyous, a thrashy rocker built around Wheeler's impressive guitar chops. They close with the aching 'Walking Barefoot', a song dedicated to summer (as are most of Ash's tracks). However, Ash prove time and time again they're a band built for all seasons.
Photographs by Paul Reynolds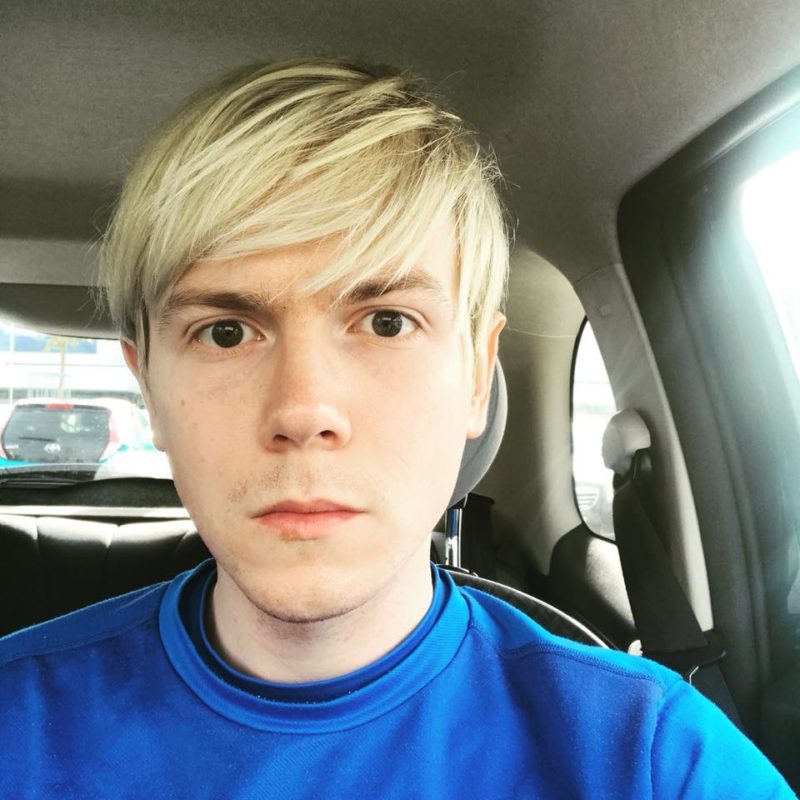 Tied to the '90s. I love anything with a good melody. Favourite acts include DIIV, Best Coast, Wavves, MBV, The Lemonheads, Bully, Pavement, Weezer, Wolf Alice, Mac DeMarco and Dinosaur Jr.