The 1975 release tragically catchy new single
The fifth pre-album single from The 1975, 'It's Not Living (If It's Not With You)', is out, and it's a certified banger.
Aw Matty you did it again. You wrote a cute love-song and then I looked up the lyrics and it turned out to be about drugs! But I love it no less for it. Self described as 'The 1975-iest 1975 song since The 1975 debut record' by front man Matty Healy on BBC Radio 1, 'It's Not Living (If It's Not With You)' is another jewel in The 1975's well adorned crown, carrying on the trend of recent releases as some of The 1975's most lyrically accomplished work. The fifth single to be released from upcoming album A Brief Enquiry Into Online Relationships, 'It's Not Living' charts Matty Healy's heroin addiction, placing him as a newbie within the cannon of 'Songs About Heroin' along with the likes of greats Lou Reed, Iggy Pop and The La's.
It is full on tragedy dressed up in classic 1975 pop licks and forceful beats, and combined with Healy's trademark fast singing-come-slurring, it's a song to sing and dance along to despite its dark centre. The development of I Like it When You Sleep's 'UGH!', a song ostensibly about cocaine addiction, Healy and The 1975 seem to be getting deeper and more confessional with every album cycle.  And this is a long album cycle. With another month and a half yet until the album is actually released on November 30th, look forward to at least one more single before then.
Set to start touring at the beginning of 2019, 'It's Not Living (It It's Not With You)' will form a perfect part of any live set, with beats to dance to, a repetitive lyric to yell and a desperate need to hear it live because it will probably have been in your head for weeks.
Header image ©Markus Hillgärtner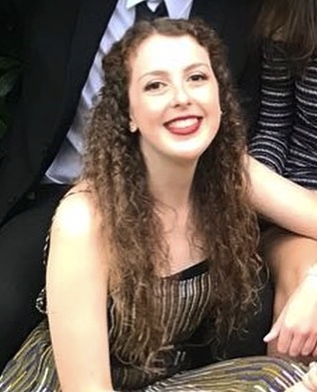 Music lover, beanie wearer and vegetable enthusiast.