Review: Emma Blackery ensured a Sunday night to remember in Digbeth
YouTuber turned popstar Emma Blackery delivered a spectacular, impassioned performance at the O2 Institute in Digbeth on October 21st as part of her Villains tour, with support from pop-duo Dusky Grey and Lily Ahlberg.
With a CV that now extends to singer-songwriter, YouTube vlogger, and author, Emma Blackery has spent six years building a repertoire and reputation that reached its peak just shy of two months ago with the staggering success of her second album Villains. Having reached international fame just over a year ago when her artwork for her debut album Magnetised was used at Apple's Launch of the iPhone X, Blackery has enjoyed a steady climb to stardom – and it seems certain she'll go higher.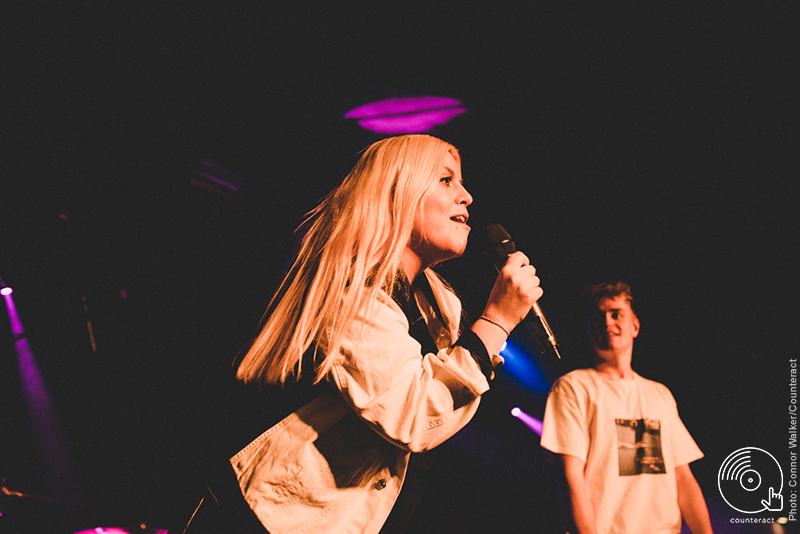 Dusky Grey
Welsh pop-duo Dusky Grey bounded onto stage to open the evening, kicking off with substantial energy with their 2017 single 'Call me Over', and demanding that an unsuspecting (but willing) audience forgot their Sunday night woes and danced. Being only their second ever live show, their initial awkwardness was quickly forgotten as Dusky Grey proved in their short 25 minute slot that they intended to be here for the long-haul. With varied inspiration from the likes of Ed Sheeran, Bob Marley, and Stevie Nicks, Dusky Grey have propelled quickly but deservedly onto the music scene, with over 11 million Spotify streams for their debut single 'Told Me.' We are excited to see what the future holds.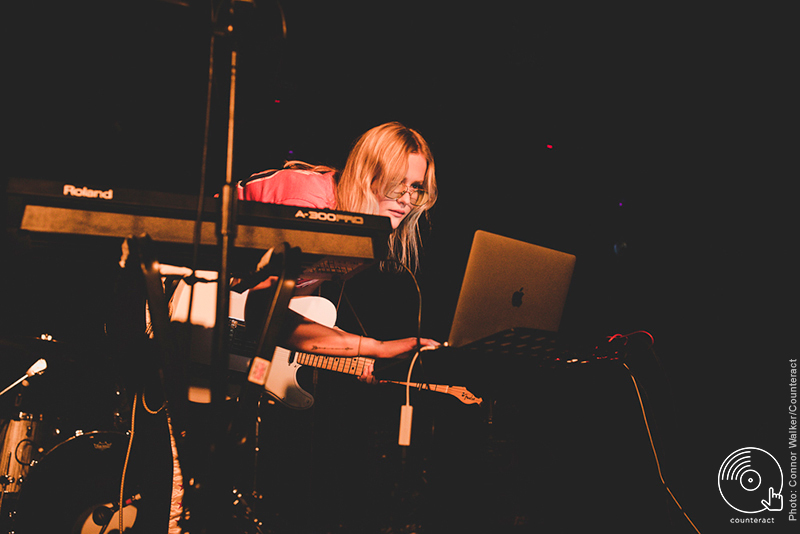 Lily Ahlberg
Next up was Swedish-born pop singer Lily Ahlberg who, although beginning with some technical difficulties, carried herself professionally and gracefully as she dazzled the audience with her soft, hypnotising vocals. Her debut single 'Bad Boys' pumped the energy back into the crowd with its catchy chorus and classic pop beats, taking evident inspiration from Lorde and Sigrid. Ahlberg started off her musical career by posting covers of popular songs on her YouTube channel (which now boasts nearly 120,000 subscribers), and we are grateful she has finally given the world a taste of her original music.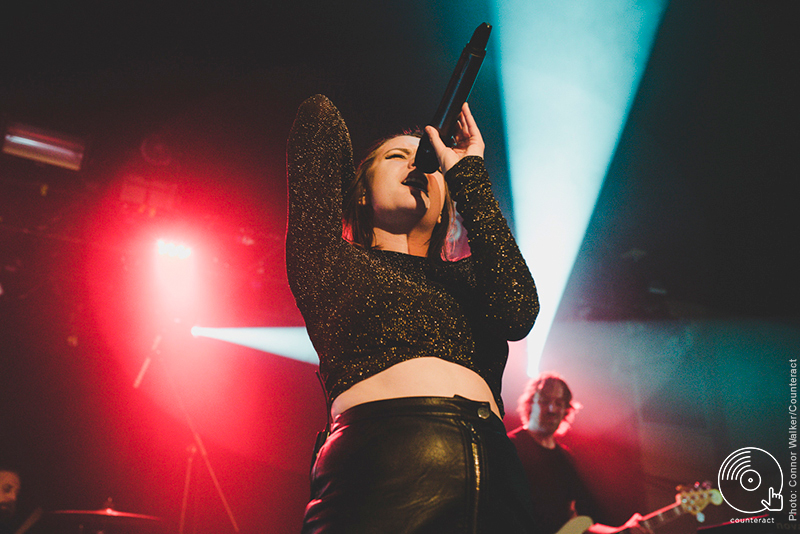 Emma Blackery
Glancing around at the now completely packed, stuffy, but highly energised room, it was becoming clearer through the anticipation in the eyes of these predominantly young teenagers just how important and influential Emma Blackery actually was. And as she tore onto the stage, dancing angrily and passionately whilst delivering her lyrics with such ferocity and fervour, everybody's eyes were intensely drawn to her. Her setlist, which included songs titled 'Petty', 'Burn the Witch', and 'Sucks to be You', illustrate the uniqueness of Blackery's character, and set the tone for an impassioned, exasperated evening of raw emotion and talent.  Particularly striking lyrics came from Blackery's closing song 'Villains Part 2': "I am the shiver in your lungs when you're out in the cold" – leaving a powerful, lasting chill in the crowd.
Prior to the success of Villains, Blackery has confessed that she was considering quitting the music scene altogether, stating in a YouTube video that she was convinced that it wasn't going to do well and that her "time as a musician and as a YouTuber was over". But when it debuted at 24 in the UK Charts, selling only 8 less copies than Eminem who decided (conveniently) to release Kamikaze in the same week, Blackery realised, once and for all, that people actually wanted to listen.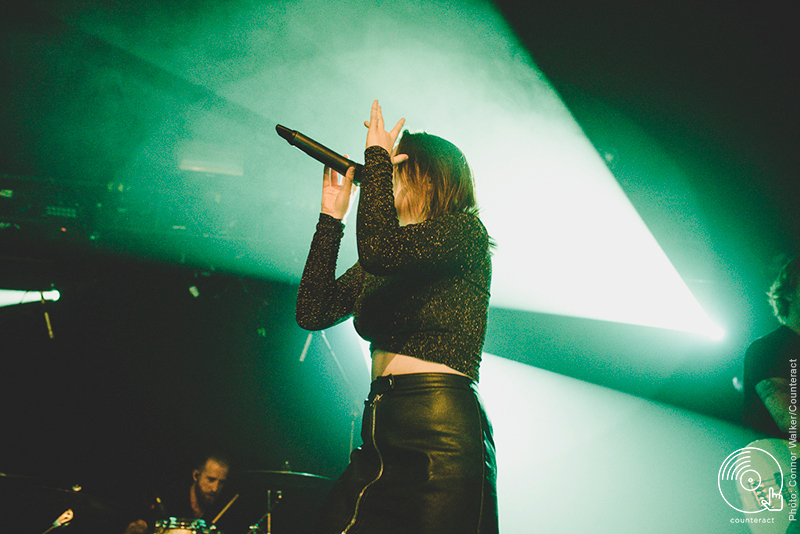 Emma Blackery
It's notoriously difficult for YouTubers to be taken seriously as musicians, but Blackery's loyal following and individual brand built up over the years is what makes her so unique as a performer. This evening proved that Blackery's relatable, boisterous personality keeps people interested, and is just about as genuine as you can get. As stated explicitly in 'Burn the Witch': "I'm a liar, I'm a bitch… I'm petty as hell but at least I admit it."
Photographs by Connor Walker
Passionate about TV, music and Birmingham.