Review: Namiwa Jazz performs powerful set at the Hare & Hounds
Local afrotwang artist Namiwa Jazz played a stunning headline show at Kings Heath's Hare & Hounds on Wednesday 5th December
So what if it's a school night – Namiwa Jazz is headlining at one of Brum's most historic venues and I'm damned if having to get up at five in the morning is going to stop me. Of more immediate concern is my wife trying to drive home across town at five in the evening, and her late arrival scuppers my plan to not miss a minute of the big night.
A delayed train means a taxi from New Street to the Hare, a rushed touristy photo of UB40's plaque (well I AM from East Birmingham), and a two-steps-at-a-time dash upstairs to the gig. I bowl in as opening act Ruth Kokumo is leading a classic three-piece line-up of the kind favoured by Jimi Hendrix and local legend Steve Ajao through You Don't, a deep blues original of which either would be proud. She seamlessly switches to a reggae beat for the next number, and then a folky finale to complete a schizophrenic yet satisfying set.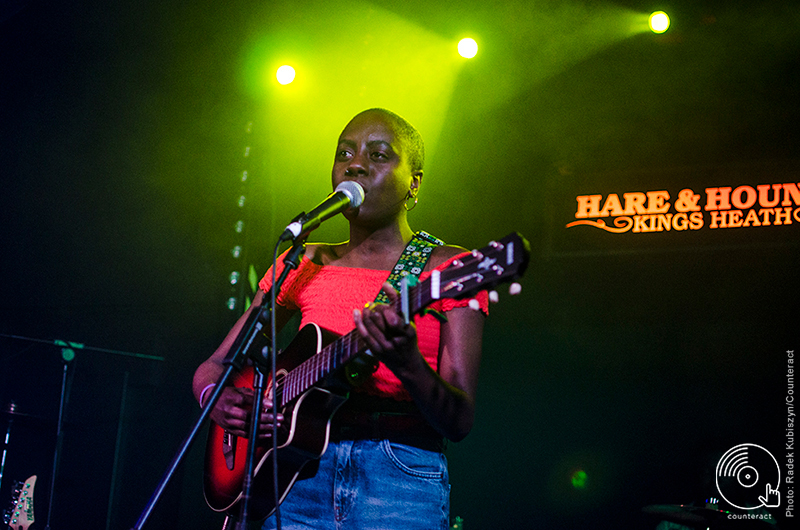 Ruth Kokomo
Local comedian and actor Rem Conway, our host for the evening, then introduces someone who, for me at least, needs no introduction – Kezia Soul. I was smitten years ago at a Glee Club gig, and it's great to see that she has lost none of her charm. Accompanied by Richard Jones on piano, she leads us on a four-song journey through love, heartbreak and defiant inner-strength, with soon-to-be-released tracks Up In My Feelings and Take It Slow particularly impressive.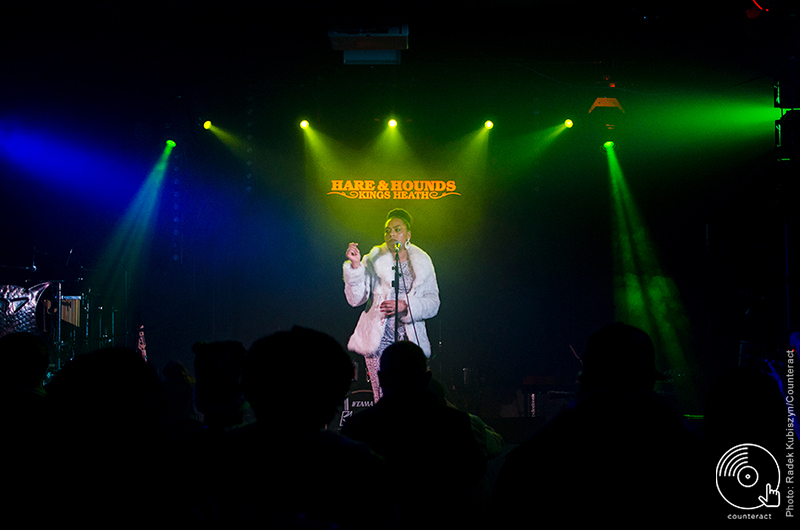 Kezia Soul
Next up are Heavy Beat Brass Band, the name a perfect description of the sound, who bring a real party atmosphere and versions of Wheatus' Teenage Dirtbag and Dr Dre's Next Episode like you've never heard. If you're up for a lively and fun night out, keep an eye out for them on local listings.
[amazon bestseller="dr dre beats"]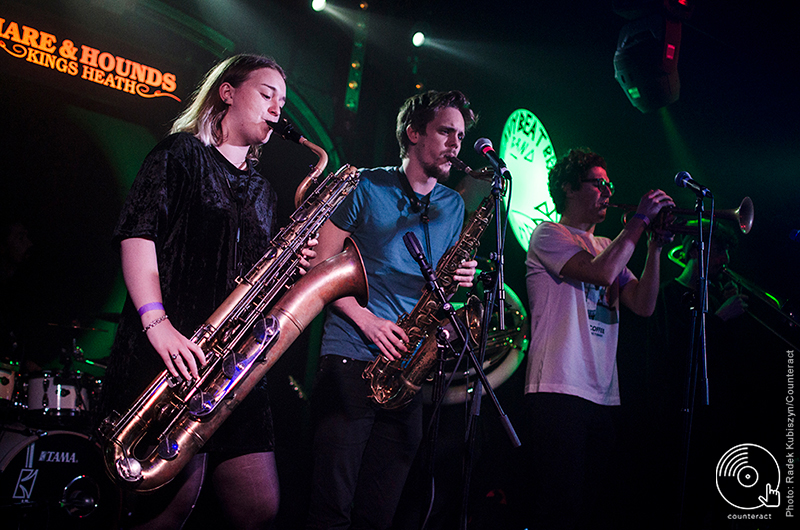 Heavy Beat Brass Band
With their own set complete, Felicity, David and Alex from the band join the headliner's collective for the main event and the excitement mounts as Namiwa Jazz makes her way to through the crowd, looking fabulous in a glittering outfit. I'll be straight with you – I'm a big fan. I've reviewed her several times and every one was a love letter, but honest nevertheless, and as guitarist Ben Jones strikes up the filthy, funky riff underpinning Wound Up, I'm at the front singing every word.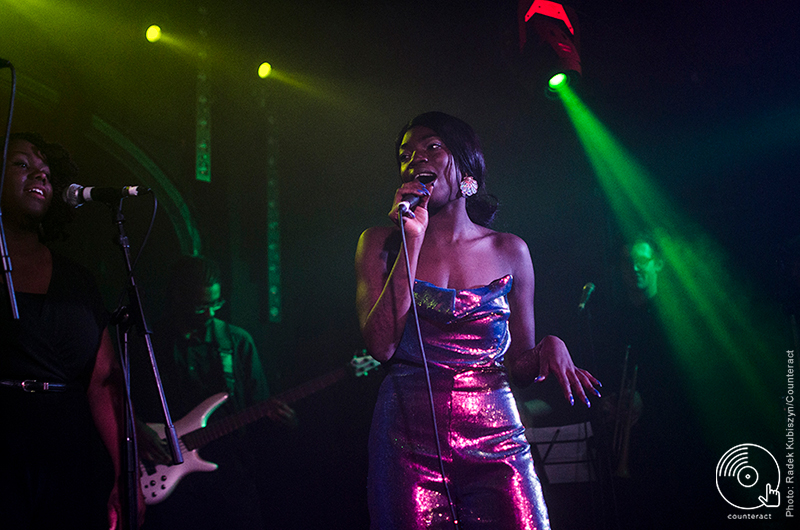 Namiwa Jazz
There is no let-up in the groove for Let Me Treat You Right, and then Namiwa unleashes her militant musical rant against female exploitation in the fourth estate, F*** The Media. The power of the message is matched by that of the ten-piece band as percussionist Glynn Philips perfectly complements the muscular rhythm section of Ashley Lawson on drums and Aldane Brown on bass. The pace slows but the bars get even harder on The Beautiful One, as Namiwa takes us on a brutal journey through teenage rites of passage. While the gorgeous harmonies of Rachel and Sadie lull us into a false sense of security, Namiwa throws down searing social commentary, before they all join together in an impassioned plea to "put down your weapons". Powerful and affectingly topical stuff – and melodic as it is, this is not music for elevators or 'easy listening'.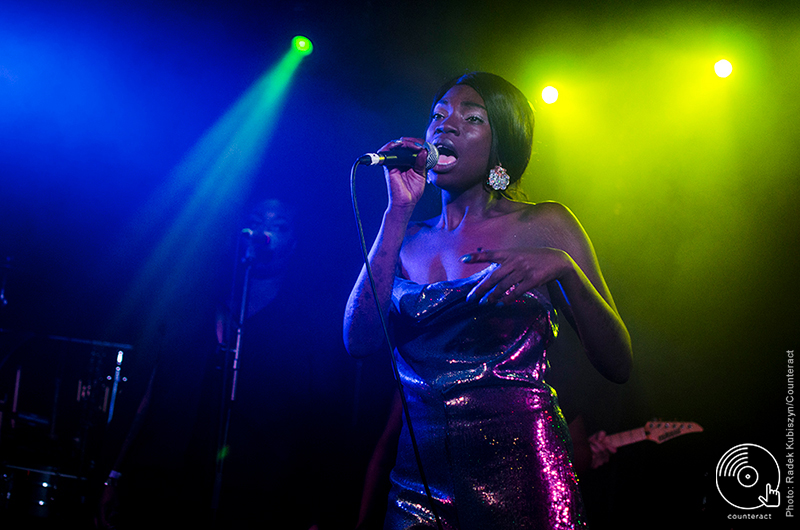 Namiwa Jazz
Matters of the heart are addressed next (with no less insight and emotion) on Stupid Me, Summer's Night In June and the joyous swing of Only The Sweetest, before a stunning reading of Eminem's Lose Yourself shows that to fit in with the high quality of her own songs, only the best will do for a rare cover. I take her at her word and lose myself in new jams Get To Know Me Again and Be Normal Like Me, and they sound up to the usual standard. Either she only writes great songs or her quality control is so ruthless it just seems that way.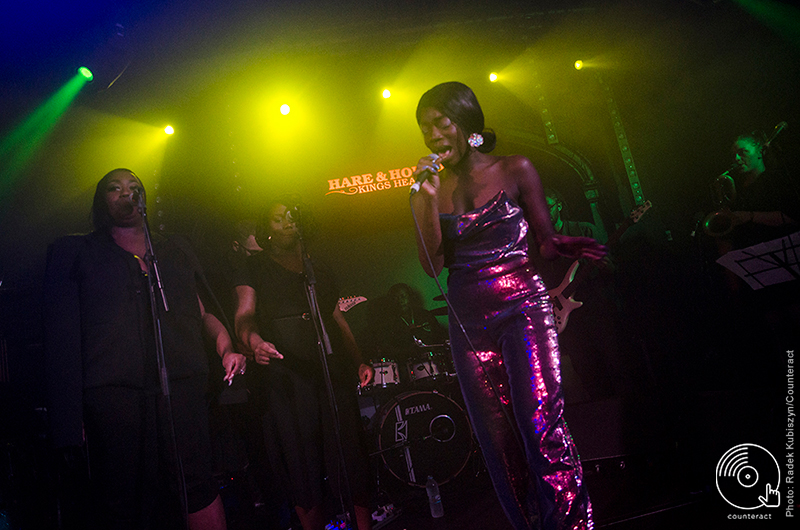 Namiwa Jazz
Following the mediational mantra Gotta Learn, it's full-on Afrotwang bangers from here on in, as the celebratory Namaste and rip-roaring signature tune Jungle propel us on a wave of soaring vocals and joyful, unstoppable beats to the end of the show. We are having none of it though and Namiwa is coaxed back on stage by a combination of Rem Conway and the enrapt audience to perform her vibrant new release Matter Of Fact. I've seen her a few times and this collection of songs is her strongest yet. Coming in at just under ninety minutes with no discernible drop in quality throughout, it's an incredible live show. But more than that, with this collection of dramatic, powerful songs, Namiwa Jazz has the makings of a great debut album. To whom it may concern – please make it happen.
Photographs by Radek Kubiszyn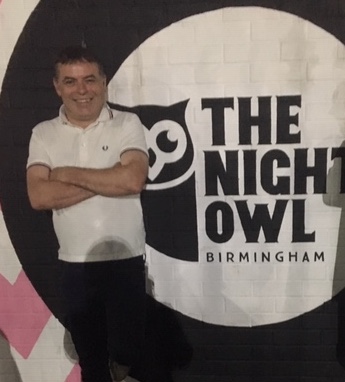 Militant anti-racist and Brummie. Lucky to be born in the most innovative musical city on Earth. If I hadn't been, I'd have moved here by now.