Band of the Week 006: Namiwa Jazz
Hometown: Birmingham
For fans of: Laura Mvula, Ray BLK, Nina Simone
Online: Facebook / Twitter / Spotify
Namiwa Jazz is a 24 year-old singer-songwriter from somewhere along the number 22 bus route, as you'd know if you paid as much attention to her lyrics as we do. After graduating from the Birmingham School of Acting in 2015 with a degree in Applied Performance, she began to road-test her spoken word talents at various local open-mic nights, and to say she was well-received is something of an understatement; she soon turned her hand to songwriting and hasn't looked back.
Namiwa Jazz mixes elements of soul, gospel, afrobeat and an occasional sprinkle of reggae to cook up a sound she has christened Afro-twang, and it's an intoxicating blend. Backed by a multi-talented band that has seen some personnel changes recently, the sound is usually underpinned by rhythmic guitar of Ben Jones and driven along relentlessly by Glynn Phillips on percussion.
Over their vital contribution, Namiwa lays down lovely melodies that contrast yet somehow compliment the uncompromising reality of her lyrics, the kind of juxtaposition that poet WB Yeats would term 'a terrible beauty'. We've seen her perform short support slots at intimate venues where there hasn't always been room for the whole collective on stage, and still been blown away.
This extended, full band set at the Hare & Hounds on Wednesday 5 December promises to be a pivotal gig for one of the Midlands' finest and most dynamic artists. You'd be mad to miss it. Tickets are on sale now.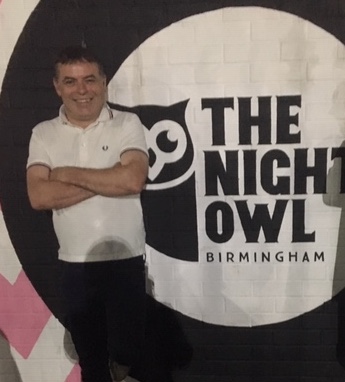 Militant anti-racist and Brummie. Lucky to be born in the most innovative musical city on Earth. If I hadn't been, I'd have moved here by now.