Review: Meat Wave fill crowd with awe at The Sunflower Lounge
Meat Wave hit Birmingham's Sunflower Lounge whilst on tour promoting their new album
A subdued but appreciative crowd were exposed to an onslaught of high-octane punk riffs
Mutes took full advantage of an extended support slot
"Does anyone play bass and have better timekeeping?" Mutes ask the crowd as they warm up without their tardy bass player. "Thank you for joining us," they tell the room, with a pointed glance at their unpunctual bandmate. There may be an act missing from the bill, and things may not be running quite to the clock, but what follows is nevertheless an overpowering performance.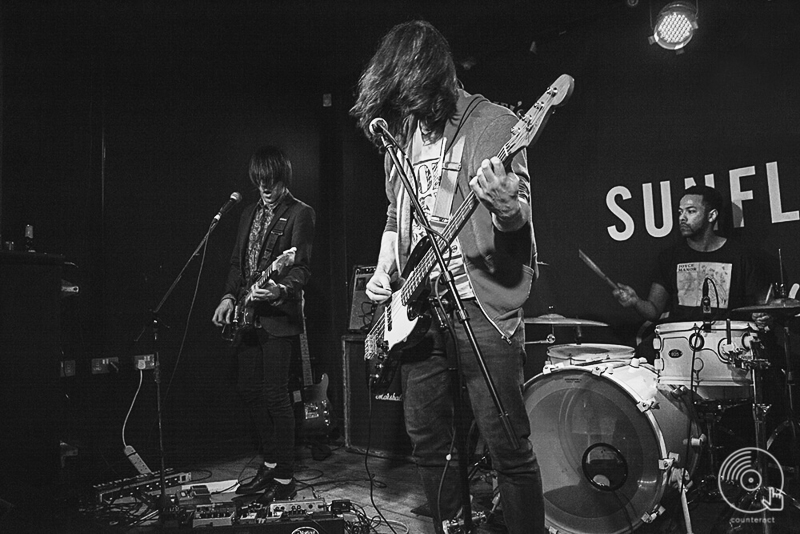 Mutes
"Naytronix isn't playing, so we've been granted an extra ten minutes," Mutes tell their audience. "No toilet breaks allowed." With a repertoire that varies from dawn-kissed dreamscapes to riotous swirls of energy, the Birmingham quartet are primed to impress. "We're playing a new song for the first time ever tonight," frontman James Brown tells the room, "so if we fuck it up, we're sorry."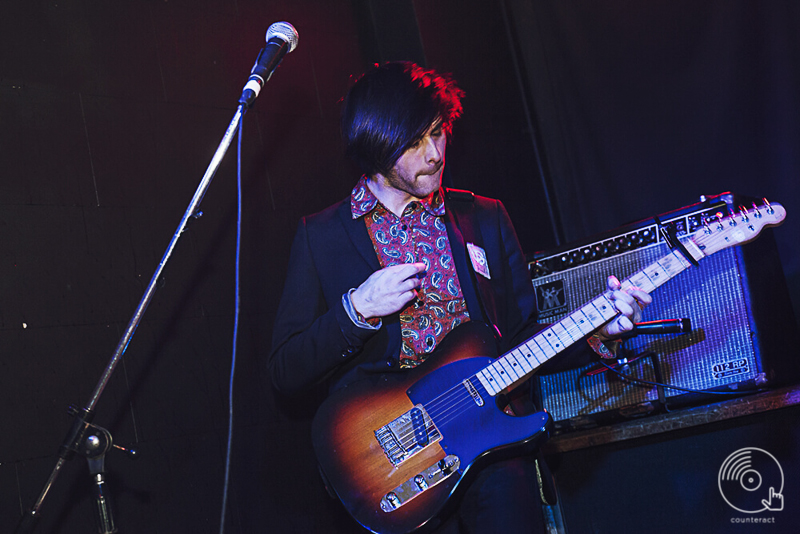 Mutes
The new song in question sees the band wade into alluringly murky new depths. Squalling guitar solos and spiralling melodies ebb and flow, guided ever onwards by driving rhythms. From delicate breakdowns into a wild explosion of sound, Mutes are masters of their own chaos.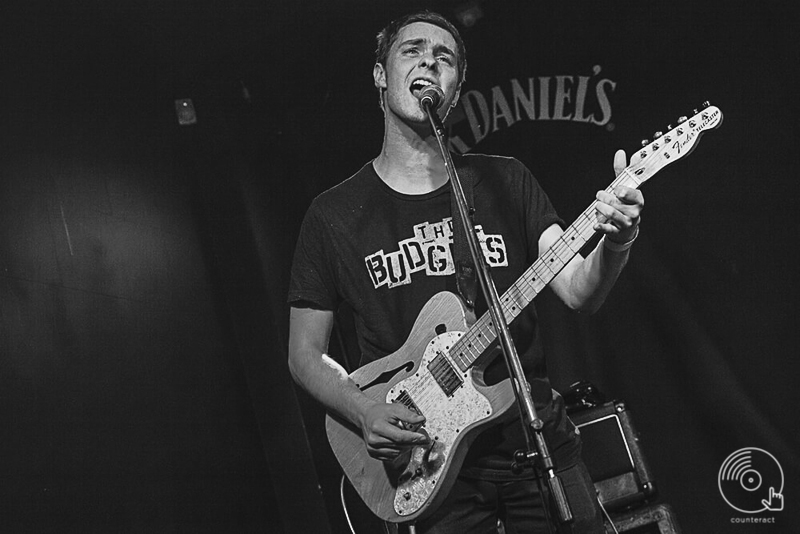 Meat Wave
Hailing from Chicago, Meat Wave's distinctively driving brand of punk is as at home in The Sunflower Lounge basement as it is anywhere. Racing at a breakneck speed, the trio's performance is auditory dynamite, a detonation of energy and dexterity.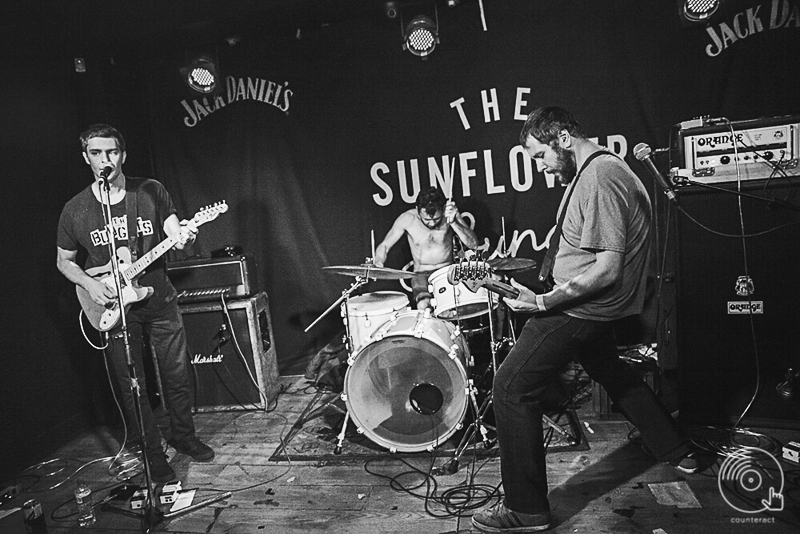 Meat Wave
Promoting latest album Delusion Moon, the band power through their set with effortless flair. The crowd may be more awed than engaged, but that doesn't detract from the group's vitality for a moment. Guitar refrains hammer down across the stage whilst drumbeats thunder from the backline. Vocals carry soaring melodies over a storm of rolling riffs. Combining light and dark, tension with an effortless proficiency, Meat Wave are at once savage and raw, whilst holding every note in a delicate control. Letting their music do all the talking, the three-piece left the venue awed.
Photographs by Paul Reynolds
View the full set here.