Review: King Brothers stage a memorable debut Birmingham performance
King Brothers played their debut show in Birmingham on Wednesday November 11th 2015
Support came from the locally loved Black Mekon and The Mighty Young
Making their first visit to the UK, King Brothers' acclaim may be underground, but it remains unrivalled. Returning to Birmingham after a calamitous lock up show on the backstreets of Digbeth four nights before, the excitement is unprecedented at The Sunflower Lounge.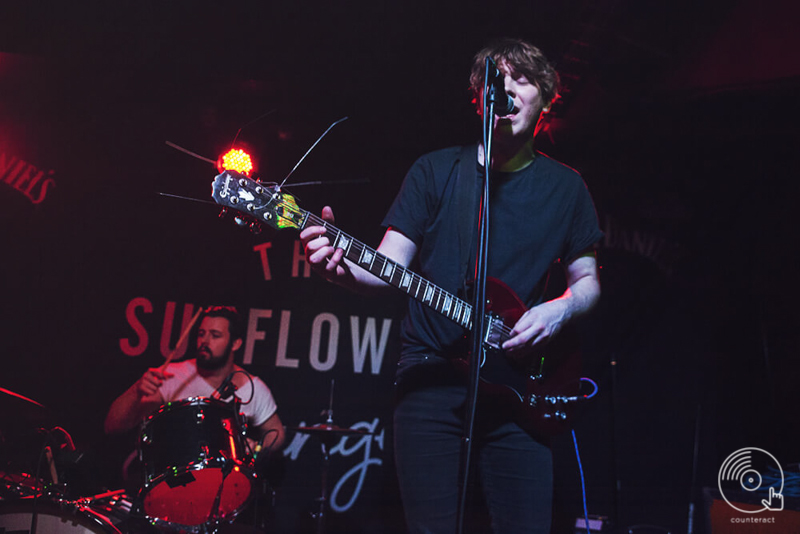 The Mighty Young
With their characteristically scuzzy garage blues, The Mighty Young set the tone for a night of raucous antics. The Birmingham two-piece are already famed on the local circuit for their tightly honed and entirely formidable aesthetic, and tonight the duo are on top form. Rolling fills and driving rhythms direct from the back seat, whilst guitar riffs switch between swaggering melodies and hammering squalls certain to engage.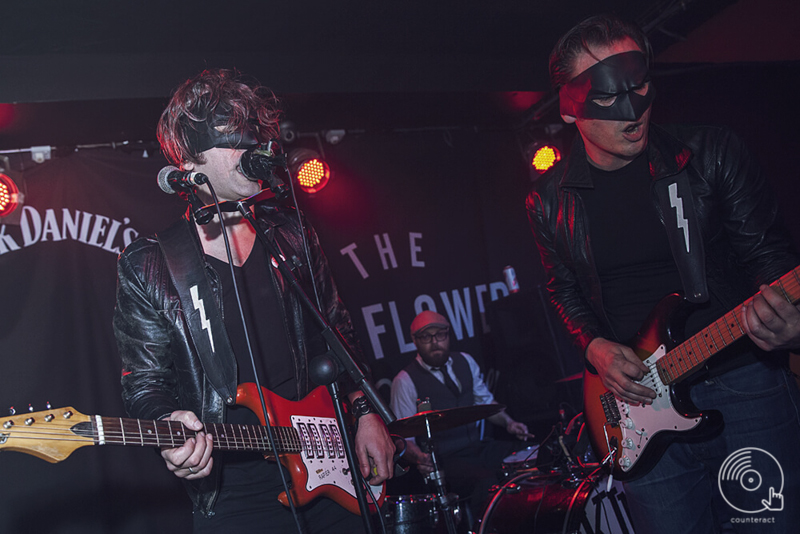 Black Mekon
Donning their leather jackets and trademark black masks, Black Mekon's characteristically shambolic energy never fails to enliven and entertain. Performing alongside their heroes, the energy is electric. Shrouded in darkness and distortion, the trio present the perfect combination of mystery and magic to engage without fault. Riotous old favourites meet swaggering new numbers as the faceless trio tear their way through a performance that would normally place them at the top of the game. But given what's to follow, their performance is only half the story.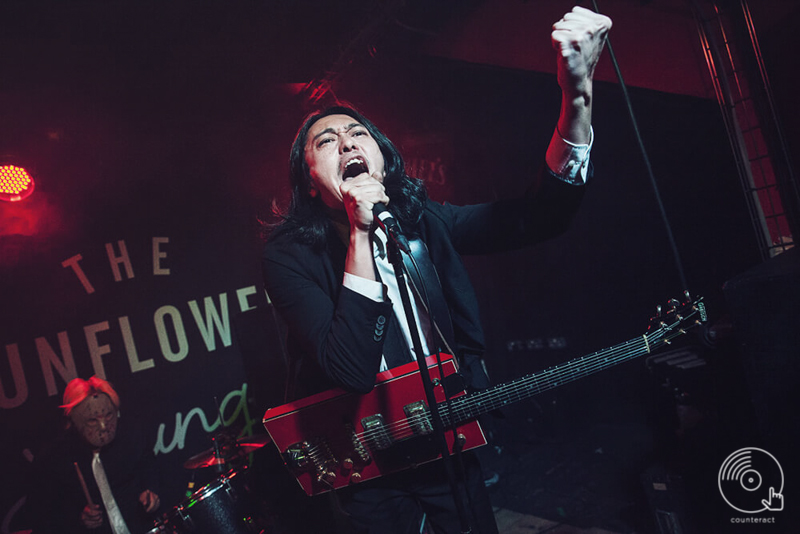 King Brothers
Walking to the stage to a rapturous applause, King Brothers are ready to tear the room to its very foundations. Inciting an anarchic energy like it's second nature, the band power through their set with an infectious ferocity. Climbing on top of the speakers, and clambering on top of the crowd, the Japanese outfit tear up the rulebook and set their own template – and their isn't a soul that can refrain from engaging in the conviction.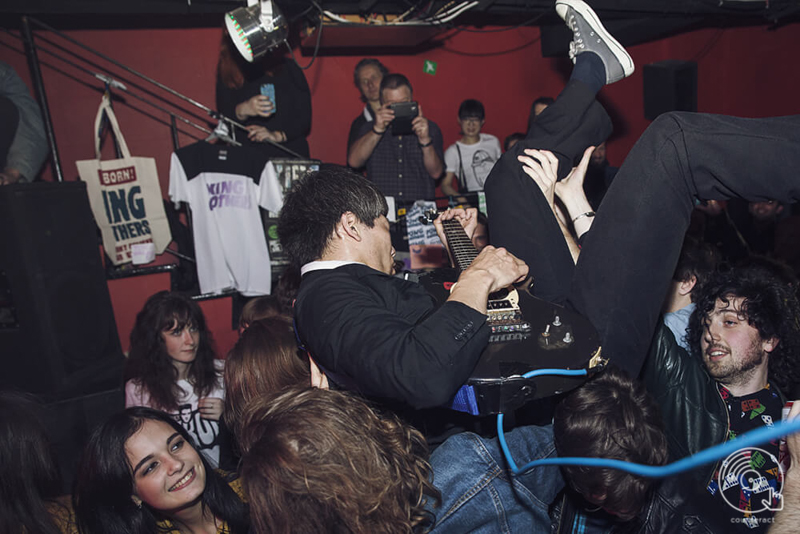 King Brothers
With music so raw you can feel it in your bones, even though the words may be foreign, the connection is unavoidable. That could be pinned down to the impossibility of avoiding There's barely a moment with all feet on the ground, and yet there's never a moment of silence. Keeping the momentum and the music flowing without a pause, King Brothers' live show is unlike any other you can witness. Crowdsurfing down the staircase, clinging to the rafters, and circling around the roof, it's rock and roll at it's most intensely addictive.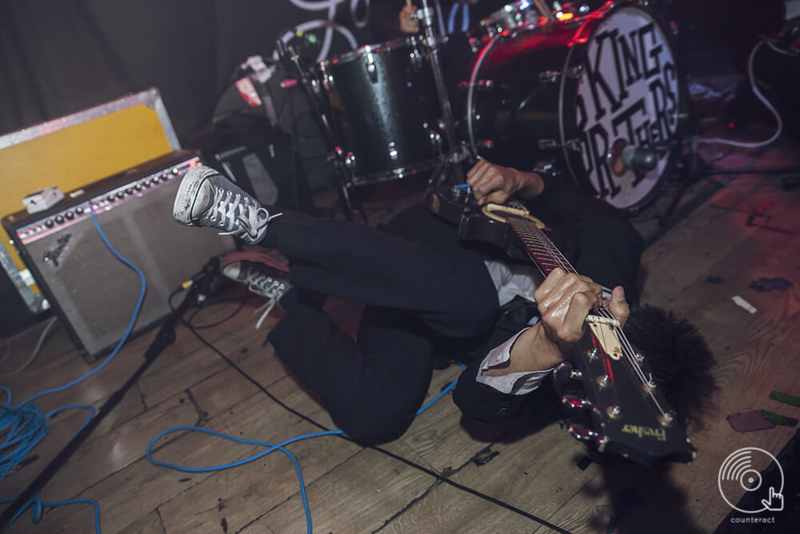 King Brothers
As they leave the stage with a shoe missing (torn off mid-set by one particularly enthusiastic fan), and leave the venue speechless through yelps and cheers of praise, it takes a while for the action of the last few hours to truly sink in. King Brothers came, they smashed, and they certainly conquered. They've made a mark that refuses to fade. And whilst that mark may include bruises, scratches, and sore heads in the morning, all anyone hopes for is the chance to do it all again.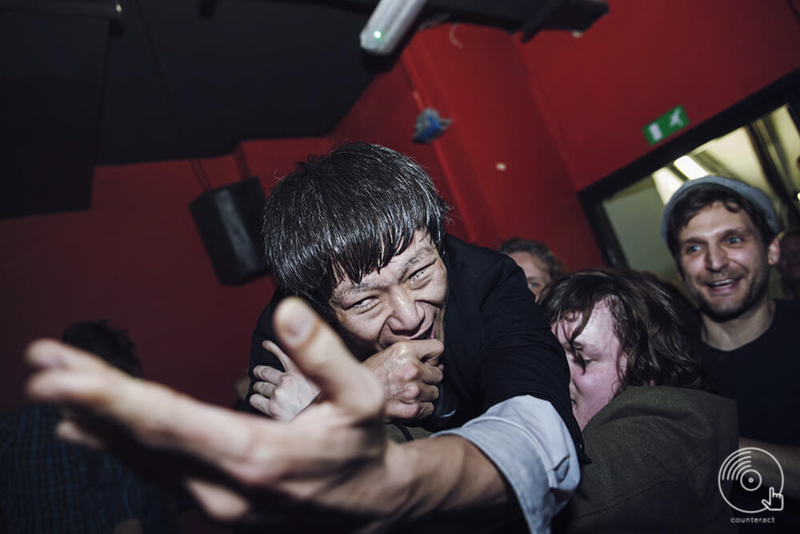 King Brothers
Photographs by Paul Reynolds
View the full set here.