Review: Dutch Uncles air a sun-bathed soundtrack at the Hare & Hounds
This Is Tmrw favourites Dutch Uncles returned to Birmingham on Wednesday November 11th 2015
Support on the night came from Venkman and local band Flamingo Flame
It matters little that it's miserable out this evening – as inside The Hare & Hounds the forecast is nothing but sunny and synth-bathed, with a little essence of Prince here and there. The forces behind these unlikely November climes were Brum's own Flamingo Flame and Venkman, joined by the musical force that is Dutch Uncles.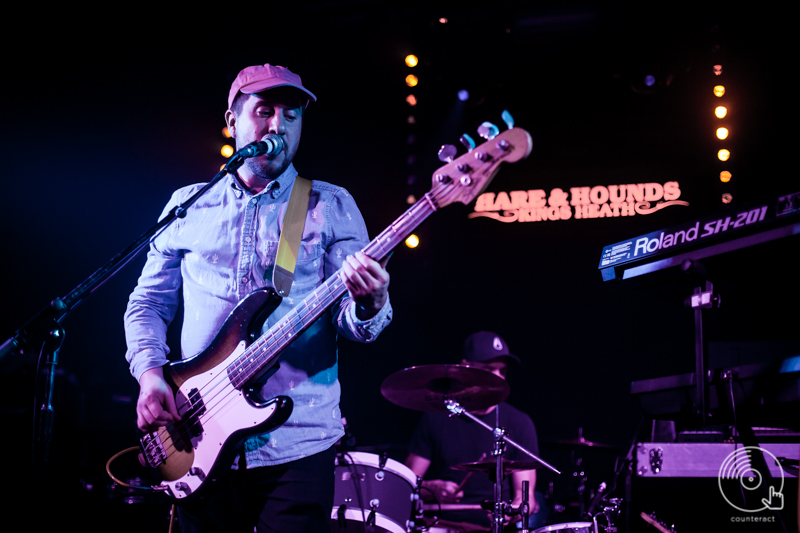 Flamingo Flame
On first were the excellent Flamingo Flame. One of the many guises of producer and DJ Greg Bird, FF were dynamic, engaging, and one of those bands who make you want to grin like an idiot when you hear their tunes. Although there is a general feel of 80s synth-shimmer, the songs are diverse and there is evidently a lot of different influences going on. The crowd, which is already sizeable, love it from the off and get right behind the band, which spurs them on to keep playing better and better. By mid-set, FF really look as though they are enjoying themselves and as the set slows down to two, lofty, more ambient tracks to finish, Bird's wish for more gigs to follow will very likely be quickly met.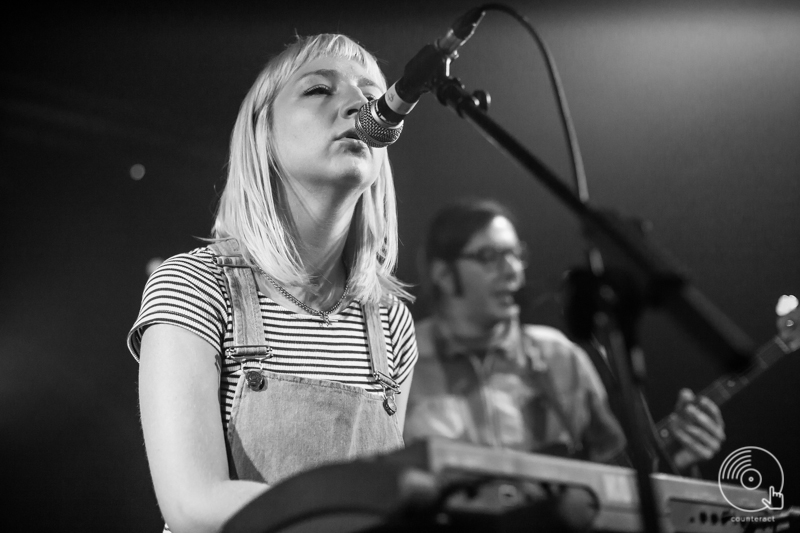 Venkman
Up second, bringing the jazz and soul infusions to the party, are Venkman. As they pick up the pace, with their scatty-sounding yet extremely precise beats and angular guitar sound, the audience get the message and the room instantly becomes more dancey. Venkman have a very varied bag of tricks where their songs are concerned; with a more indie vibe coming off songs such as 'Tap Out,' but a certain acid jazz edge to 'The Friar' – yet all the while with a fantastically gravelly bass sound not quite letting it become definable. The crowd reacts well to the changing pace of Venkman's set, and as they motor through songs from their (very good) EP Kakorrhaphiophobia, they may very well also get their wish of playing some much bigger gigs soon. Watch both spaces.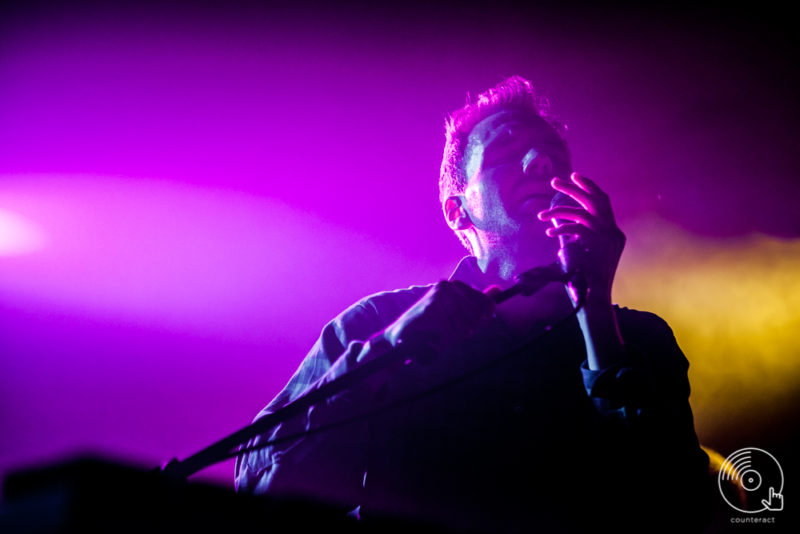 Dutch Uncles
A space that doesn't need all that much watching, since there's rather a ruckus emanating from it, is that of Glossop's very own Dutch Uncles – and tonight they're proving just why the ruckus is very much justified. As they open with 'Babymaking' – any band which opens a set with double electric glockenspiel is alright by me – the crowd are right with them straight away. Frontman Duncan Wallis takes charge immediately with his captivating stage presence and uniquely brilliant, angular shapes. Early on in the set Wallis makes it clear that the modus operandi is to get as many tunes from their four albums out as possible – which, with only a little bit of chat and a couple witty quips from Wallis, is exactly what they do. Playing many from their newest album O Shudder – special highlights were 'Upsilon' and more rocky 'Decided Knowledge' – they receive ecstatic reactions. As do they for songs such as 'Jetson' from their first album – even if the name didn't immediately ring a bell to most of the crowd…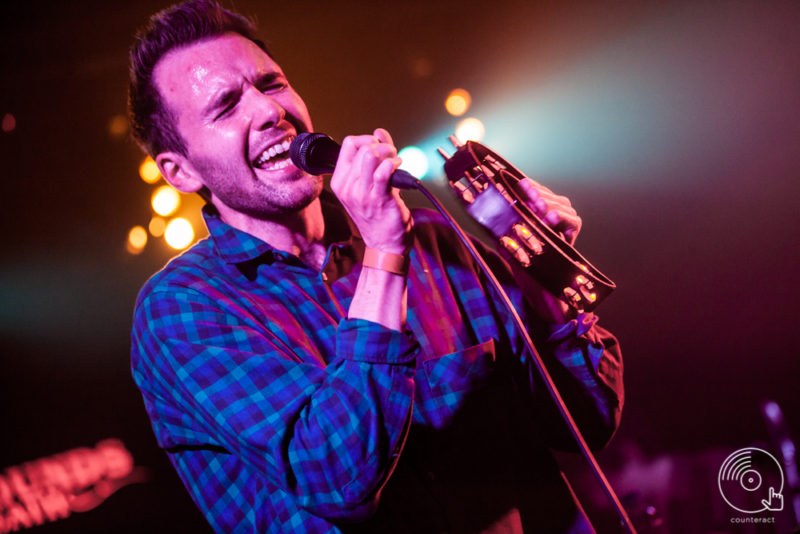 Dutch Uncles
As the set progresses, the band only play with more intensity, and hits like 'Flexxin' and 'Fester' from 2013's Out of Touch in the Wild are seamlessly executed. Dutch Uncles may have a self professed love of Prince – and be known for their almost Prog-like intricacies – but they certainly have a rockier edge, and they bring it out in abundance this evening. As they rally around the drums at the close of their set, you'd be forgiven for thinking you were watching an early Who; with Moon-esque fills and crunchy guitars filling the air, this is one crowd who will be going home very happy.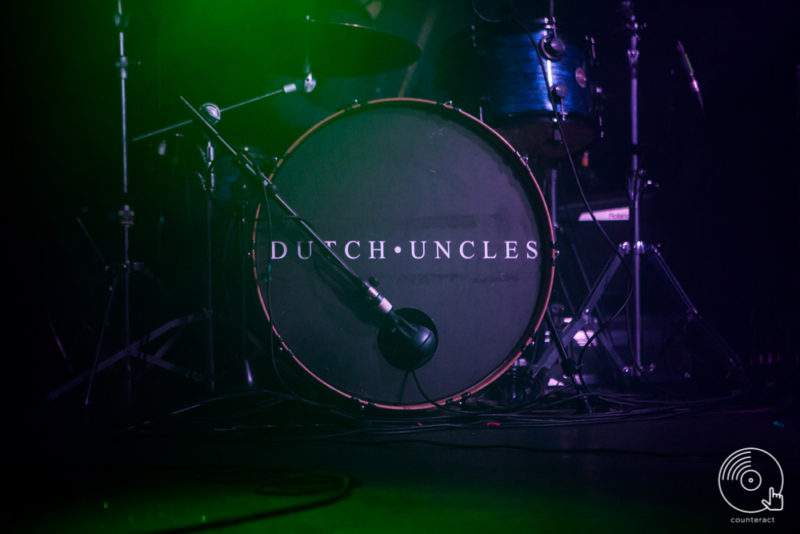 Dutch Uncles
Photographs by Jonathan Morgan
View the full set here.