Review: Former Late of the Pier frontman LA Priest mesmerizes Hare & Hounds crowd
ex-Late of the Pier's Sam Eastgate came to Kings Heath as LA Priest on Wednesday November 11th 2015
Support came from South London's Pixx, and Wolverhampton's Field Harmonics
From naked backing dancers to branded tea towels, LA Priest used his eccentric electronic sounds to transform the Hare & Hounds into a tropical, festival haven.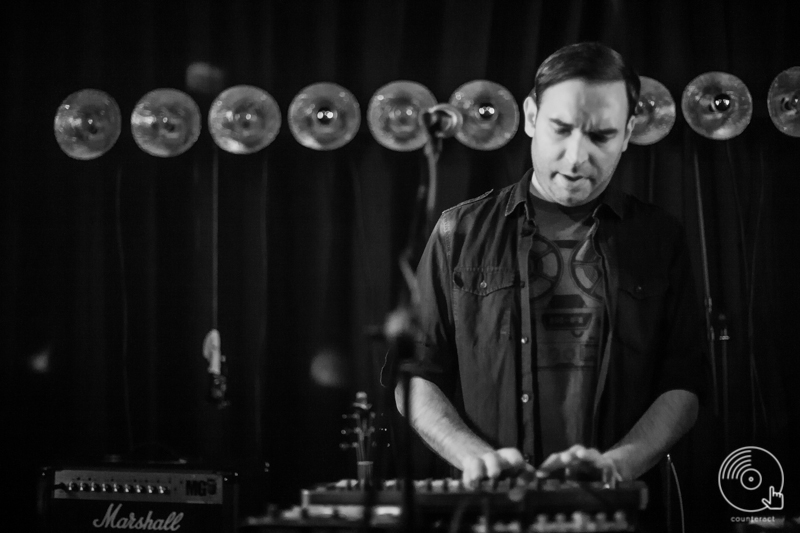 Field Harmonics
Kicking things off on the night was Staffordshire-based Field Harmonics, who, with their gorgeous leftfield synths and blossoming choruses, made a wet Wednesday night in Brum disappear and instead replace it with their dream-like, magical world.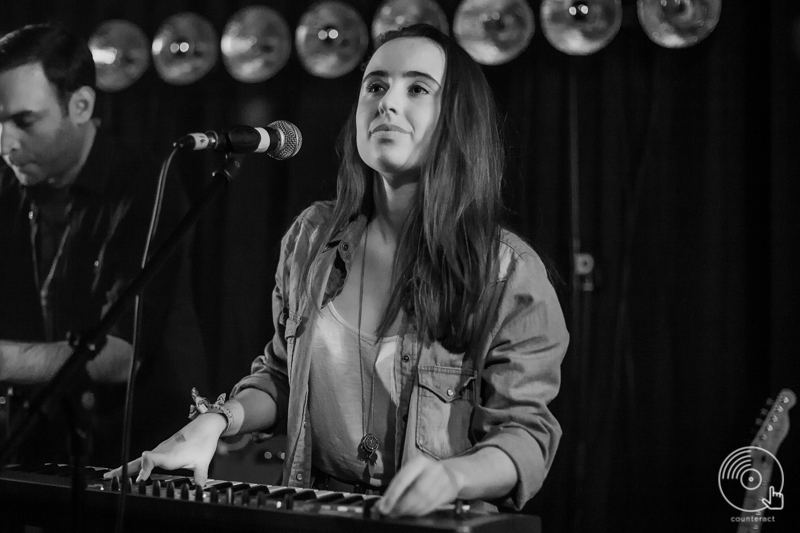 Field Harmonics
Whilst this dynamic Midlands duo created an overall ambient atmosphere, their minimalistic sounds shouldn't be underestimated. Their catchy melodies combined with layered loops and complex, electronic textures made them an enchanting band to watch live. Blending each song into each other so that the entire set seamlessly flowed, the couple created real magic with their more upbeat songs, such as the closing track 'Girls,' which has festival dance tent vibes written all over it.
A refreshing change from the usual indie, grunge bands the Midlands seem to producing, Field Harmonics are bringing something new and exciting to the table and should definitely be a one to watch.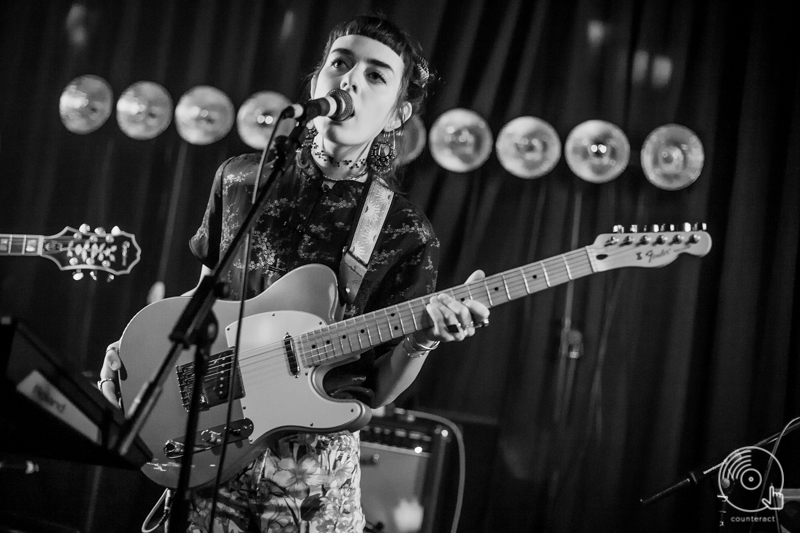 Pixx
Next up on the bill was 19-year-old Hannah Rodgers, who is better known by her stage name as Pixx. Currently pioneering 'folktonica', an intriguing mix of haunting folk vocals with the silky sounds of electronica, Pixx certainly didn't disappoint when she performed this curious combination live in Birmingham.
On stage, the artist from South London is mesmerising. Her beautiful vocals seem to float through the crowd, enticing each person watching into her own musical bubble. By the second song, 'A Way To Say Goodbye,' the crowd are completely hooked, swaying along and cheering appreciatively when the song disappointingly ends. As the set progresses, Pixx's confidence builds and the young artist becomes almost hypnotic when she performs Flee, a song full of heartfelt and emotive lyrics.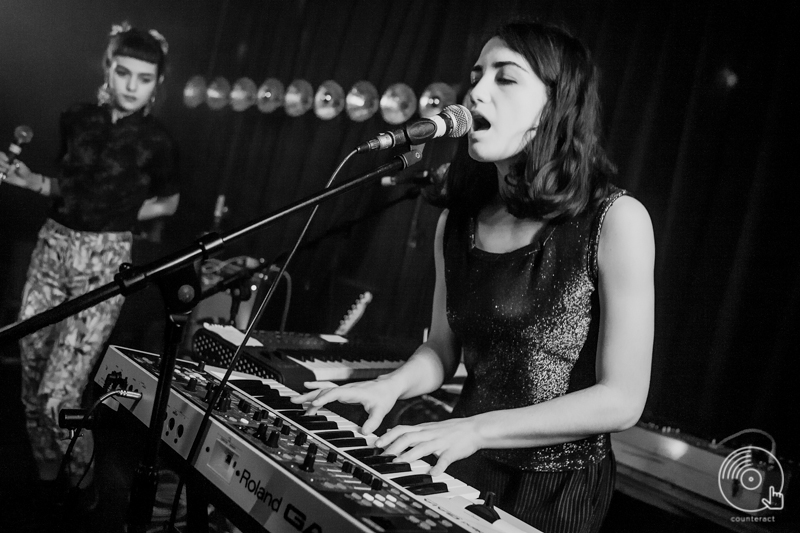 Pixx
The intimate setting of the Hare & Hounds is the perfect location to watch this upcoming performer and her stunning singing combined with her atmospheric melodies easily sets her in the same league with the likes of Cocteau Twins and FKA Twigs.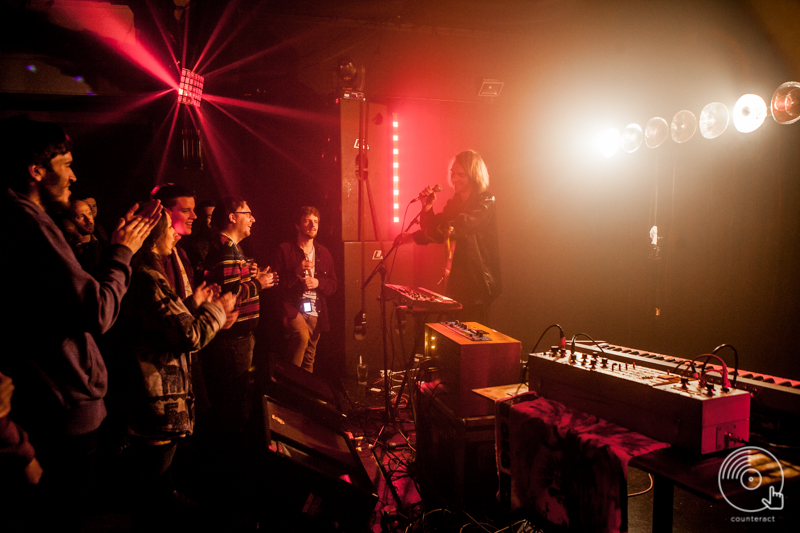 LA Priest
Finally taking to the stage, headline act LA Priest is greeted with a tremendous cheer. For former fans of new-rave indie band Late Of The Pier, who called time on their music five years ago and who LA Priest previously fronted, it's been a very long wait. However, if this live set is anything to go by, the wait has most definitely been worth it.
Opening up with a teasing spellbinding beat, the Leicestershire-born performer instantly sets the tone for the evening, ensuring that the whole crowd will spend the night dancing to his irresistibly funky songs. As LA Priest, real name Samuel Eastgate, tears through his set, he really achieves this when performing album hit, 'Oino,' and instantly, the crowd are sold on the singer's psychedelic sounds.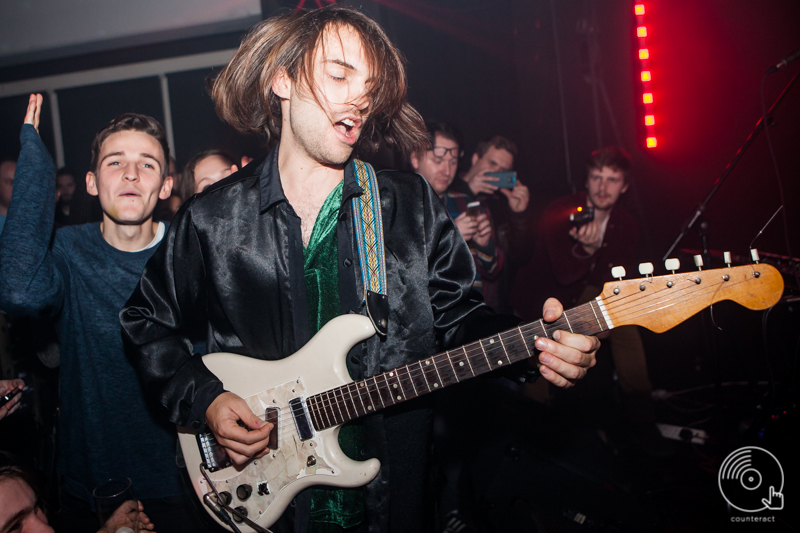 LA Priest
Sensing the crowd's desire to dance, the artist invites members to join him on stage and soon enough, he is joined by Birmingham's most surreal backing dancers (complete with a branded LA Priest tea towel as a prop, of course). The artist seems completely unfazed as the dancers really go for it, stripping and throwing garments into the crowd, and instead he continues like a pro with his infectious energy and quick humour.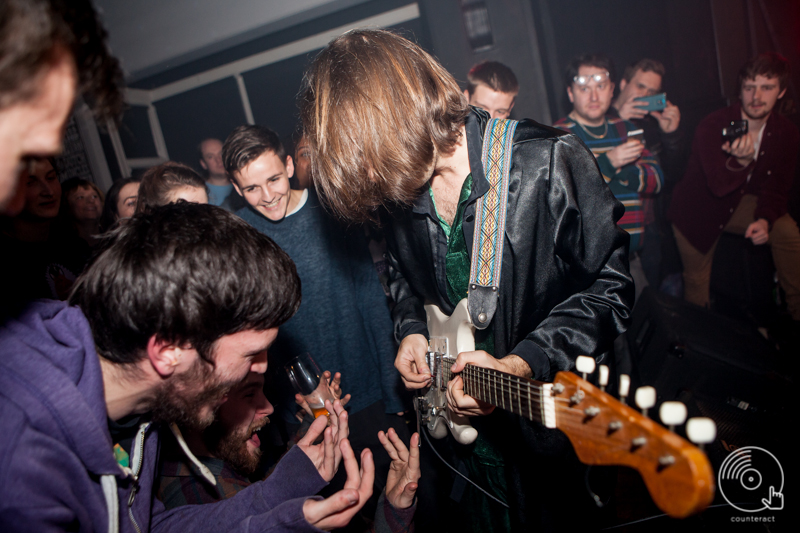 LA Priest
It is as the singer hurtles through album hits, such as 'Learning To Love' and 'Night Train' however, that it suddenly becomes apparent that everything about this performance clashes. From his ambient energy, his chaotic calm and his tranquil rave, nothing about this live performance should work. And yet it does. Perfectly. LA Priest is reminiscent of Back To The Future's Doc Brown on stage (quite literally, he talks about creating an instrument, breaking it and then remaking it quickly in time for tonight's performance) and he mixes and explodes different sounds to create his truly insane music. He is a performer that is completely unique, moulding album songs with moments of just pure rave euphoria, to create a set that is impossible not to love.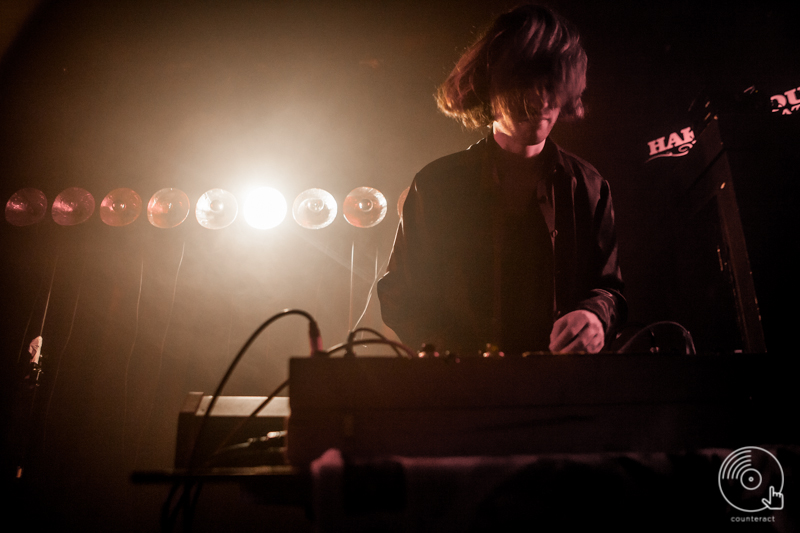 LA Priest
Ending on a 10-minute dance segment, it is said with fingers crossed that unlike Late Of The Pier, LA Priest sticks around for many more albums and hopefully, many more live performances.
Photographs by Jonathan Morgan
View the full set here.