Review: Younghusband bring joyous vibes to The Sunflower Lounge
London psych indie band Younghusband are Euan Hinshelwood (vocals/guitars/keys), Adam Beach (guitars/keys), Joe Chilton (bass/guitars), and Pete Baker (drums/percussion/keys).
There has been a buzz around Younghusband for some time now and they're are back in Birmingham touring their second album Dissolver which has just been released on ATP Recordings.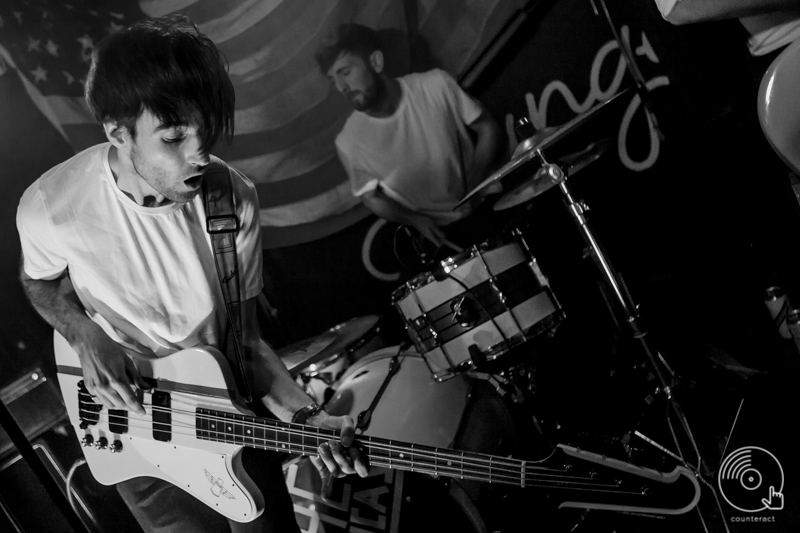 The Americas
The night kicks off with a packed room for The Americas, who we recently covered supporting Hop Along. You might recognise frontman Harry Payne and the majority of the band are from former psychedelic indie band Holy, with the drummer from Sky Children seeming to be the only new blood. The Americas are a completely different animal to Holy, and take things to a fuzzier, rockier place. Bands like The Dandy Warhols and Brian Jonestown Massacre come to mind, perhaps with a touch of Stooges and even Talking Heads thrown into the mix, and a very good mix it is too. Not too sure about the name but the band are definitely in our ones to watch.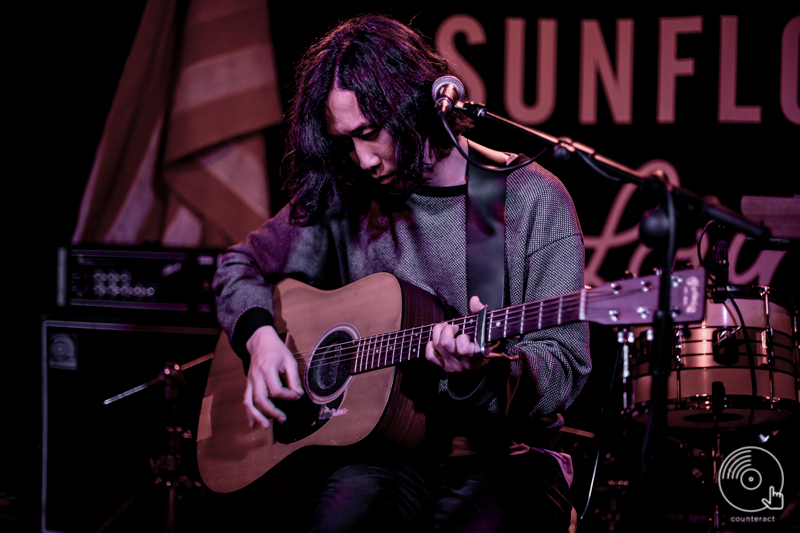 Grimm Grimm
Next up is the beautifully bizarre Grimm Grimm. This one man band hails from Tokyo via London, he seems quite unassuming and shy, with vocals reminiscent of Elliott Smith, but there's certainly something different about his music. Elements of songs sounds like they could be straight off a Syd Barrett era Pink Floyd album or even his solo material. Strange whirring's, twangs and melodies combine harmoniously with his melancholic vocals and the mind drifts off to a fantastical place. The only criticism at all would be that after the highly-charged performance from The Americas it was quite a drop in pace and the two would have worked better the other way round.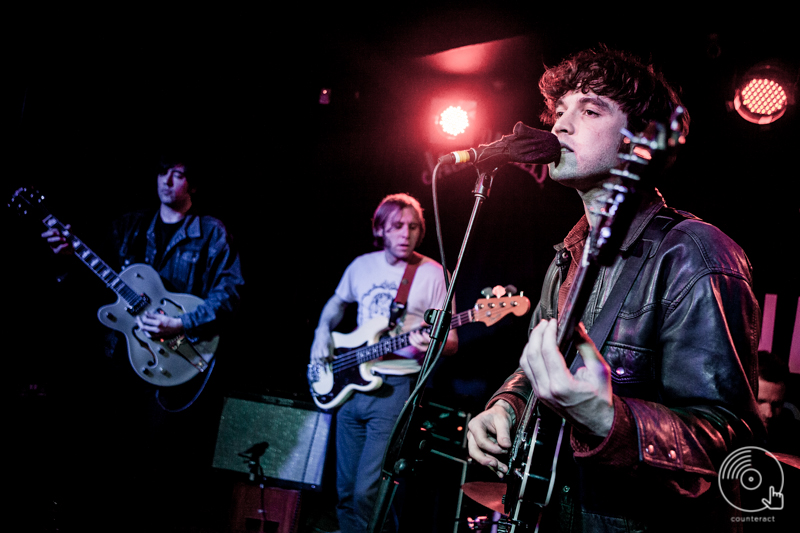 Younghusband
Finally, headliners Younghusband take the stage and soon get things lively again with the upbeat and floaty new single 'Waverly Street'. The crowd push to the front for Broken Girls and the band are greeted with a sea of smiling faces and bobbing heads. Their performance blends the psychedelic post-punk of first album Dromes with the more sparse arrangements on the new material from their latest offering Dissolver.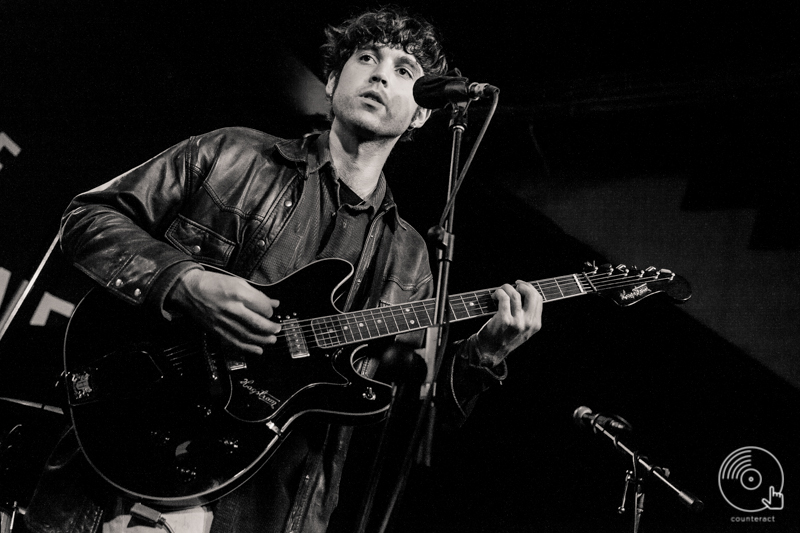 Younghusband
Both new and old is well received by a crowd of devoted fans. Fans of Spacemen 3, Pink Floyd, The Hollies and even The Jesus And Mary Chain would enjoy. But the whole vibe of their music and live performance is undeniably pure unadulterated happiness. It's quite refreshing to have a great band up from London that don't appear to be aloof or pretentious. Younghusband seem to be in a higher state of consciousness as they close with 'Better Times' whilst the audience float around the room on the same ecstatic cloud. Younghusband leave The Sunflower Lounge with a warm fuzzy feeling, off to spread their joyous vibes across the rest of the UK.
Photographs by Jonathan Morgan
View the full set here.
Music/Arts/Leisure/Brum
www.mazzysnape.com