Review: Lonely The Brave stake their claim for bigger stages
Lonely The Brave played at Birmingham's O2 Academy on Wednesday November 11th 2015
Support came from Brighton quartet Black Peaks
The hype machine is a very fickle thing and tonight is a representation of that. Opening the show this evening are Black Peaks, a band currently operating with a lot of hype surrounding them in the light of their soon to be released debut record Statues. And that excitement is more than understandable on the basis of tonight's performance.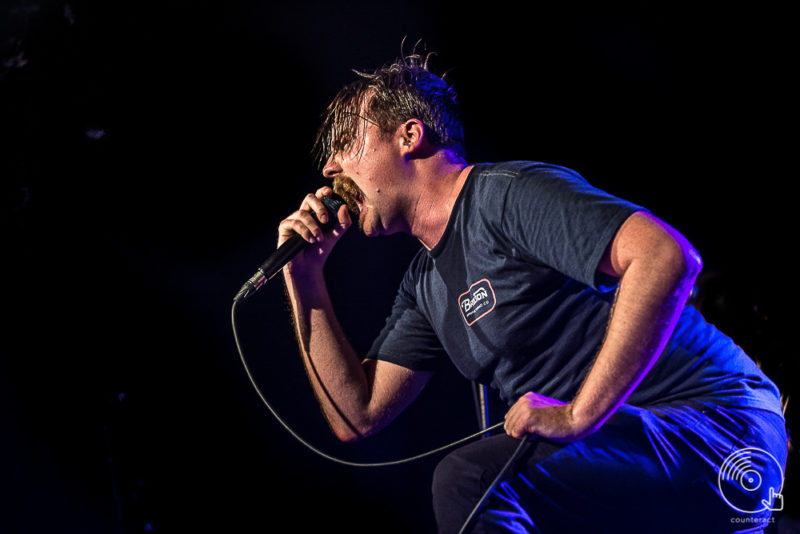 Black Peaks
If not only for lead vocalist Will Gardner's impressive moustache, the band put on one hell of a performance. Creating a sound that morphs an off kilter math rock sound with crushing moments along with soaring chorus's there's surely something for everyone in the Black Peaks sound. It should be noted that the room is also packed full by the time Black Peaks, showing their popularity as an opening act. Latest single 'Saviour' and 'Glass Built Castles' sound massive in this moderately sized room and that can only mean that the band are built for greater and better things.
Before Lonely The Brave take to stage, it's fair to note the range of audience that take communion tonight with men and women in abundance along with ages ranging for 6 – 65 which can only highlight the widespread appeal and talents that Lonely The Brave possess.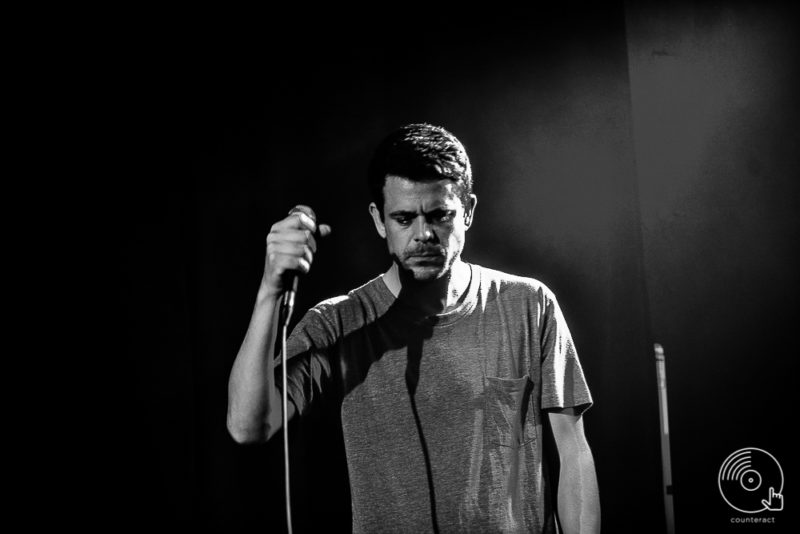 Lonely The Brave
Lonely The Brave were on the end of the hype machine before releasing their debut record A Day's Way in 2014 and it's fair to say that the record matched anyone's expectations. This tour is in support of the Victory Edition of said LP which saw some extra tracks added as well as re-workings of older tracks.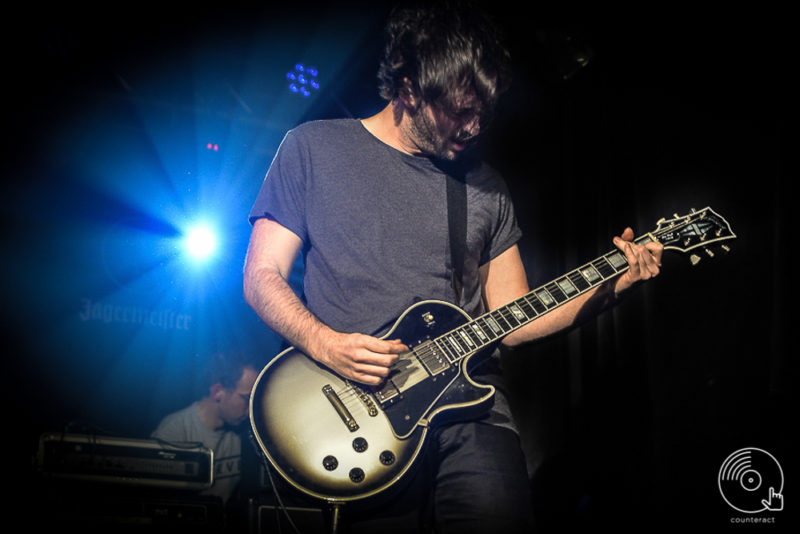 Lonely The Brave
Opening with 'Kings Of The Mountain' the audience are immediately greeted with the warm and unique vocals of David Jakes, who has also been the bands calling card for both his vocal ability and on stage persona. Tonight sees him take more of the centre stage than ever before and also visibly enjoying himself which is more than could have been said in past. The focal point of the band however is guitarist Mark Trotter who keeps tonight's proceedings in check and makes sure the audience remain engaged. A number of new songs are aired tonight which follow in a similar style to previously released material, with 'Diamond Days' sounding great. Highlights of the set tonight include 'Science' and 'The Blue The Green', both of which feature a vocal choir in the form of a well tuned audience. For Lonely The Brave it's only a matter of time before these songs will need to be placed on a larger stage, however one can remain confident that none of the effect will be lost. These are anthems.
Photographs by Kal Ahmed