Review: Foxes plays intimate show at Birmingham's O2 Institute
Hampshire-born Foxes plays an intimate show including tracks from new album All I Need
Support comes from acoustic singer Matt Wills with a stunning set including an impromptu freestyle
It's March 3rd and Louisa Rose Allen, popularly known as the experimental-pop singer-song writer Foxes, takes a trip to the charmingly intimate O2 Institute in Birmingham. Filled with the widest variety of fans you could imagine; the room was a Noah's Ark of people, enthralled and anticipating what the night would become.
Acoustic singer from London; Matt Wills kicked off the night supporting Foxes and – to say the least – he got the crowd excited and eager.  Stunning us all with a freestyle about one of the crowd members, I will be surprised if Matt doesn't make it far in the music industry – his light-hearted performance was exceptional.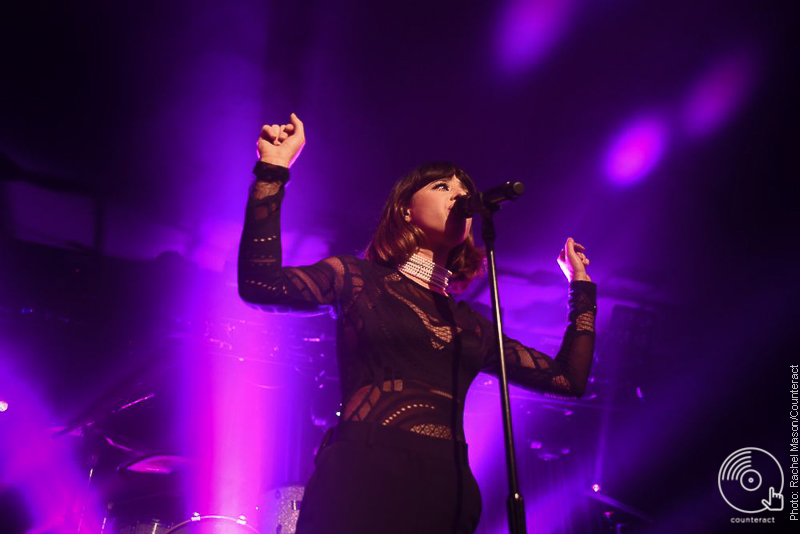 Hampshire-born Foxes greeted the crowed with the one-minute intro song 'Rise Up' – featured on her new All I Need album.  With the crowd in the palm of her hand, Foxes confidently cracked out her hit singles 'Let Go For Tonight' and 'Holding onto Heaven' (featured on her debut studio album Glorious) – reminding the crowd just how magical she is.  Something about Foxes is quite unique – her entire aura just screams (in that soft voice of hers) passion when it comes to music.  Her performance is somewhat hypnotic; flaunting the warm chemistry she has with her fans.  A personal favourite of mine, 'Youth', was introduced with Foxes expressing her thanks for all of her devoted fans.  The song beat through the whole room, an eternal vibe of energy flying around.  Stunning the room with songs from her newest and freshest EP, she strikes energy and passion performing 'Feet Don't Fail Me Now', 'Better Love' and 'Devil Side'.  Foxes really does not get enough credit for her wonderful voice – she beams true talent, which cannot be denied.  Each time she sang belting songs such as the lyrically-inventive and touching 'Scar', the crowd were bordering on comforting silence; taking each note she sang in, like a huge group of proud friends supporting her.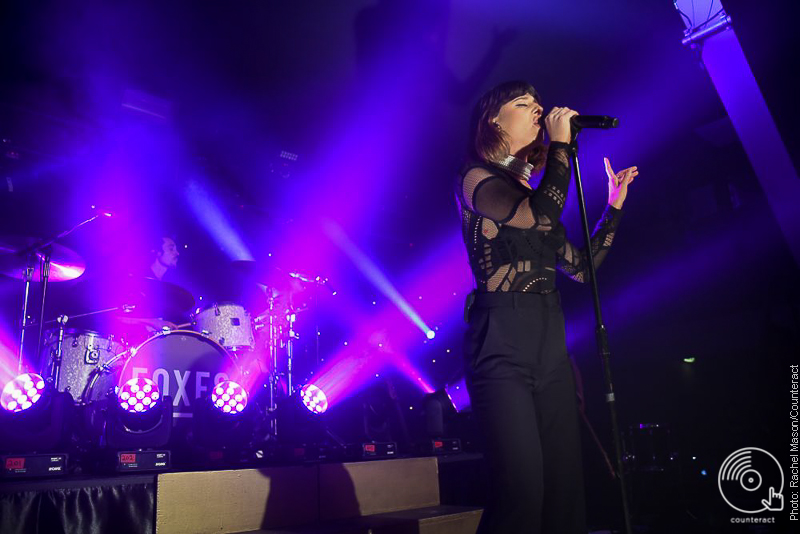 She surely had the room jumping to her hit single with award-winning DJ Zedd – 'Clarity', which essentially is the song that flung her far into the success of the music industry.
Foxes has a tendency to engage her crowd with her affection for all things life: she's spontaneous, she's fun, she's the epitome of optimism.  She lives for the good times, setting a great example of positivity, and she does this with a somewhat personal touch.  The short moments between songs where she shares stories about where she is now, where she has been, where she wants to be: she really knows what she's doing and that's what's so likeable about her. She exclaims, and I quote: "Do you know what I love about life? I do what the fuck I want, it's brilliant!" – enticing the entire atmosphere to go wild in approval.
Nonetheless, its clear that Foxes was exceptionally fascinating to watch.  A high recommendation to go and see her live comes straight from me, and positively from the entire room.  Inevitably, Foxes belongs on stage; she's a true performer.
Photographs by Rachel Mason