Review: Sundara Karma bring confidence and rigour to The Rainbow
Sundara Karma returned to Birmingham on Tuesday March 8th 2016, following their recent sold-out show at The Sunflower Lounge
Support on the night comes from the tropical-riffed Pale Waves and a 90s influenced outfit, Beach Baby
Sundara Karma perform with a new-found confidence while lead singer adorns a t-shirt by tour friends, Pale Waves
From sun-drenched lyrics to tropical riffs, Pale Waves' live set feels a thousand miles away from a cold evening in Birmingham's The Rainbow. And yet, this relatively unknown four-piece from Manchester manage to fill the chilly room with their infectious dreamy pop, successfully warming the crowd before the sold-out headliners hit the stage.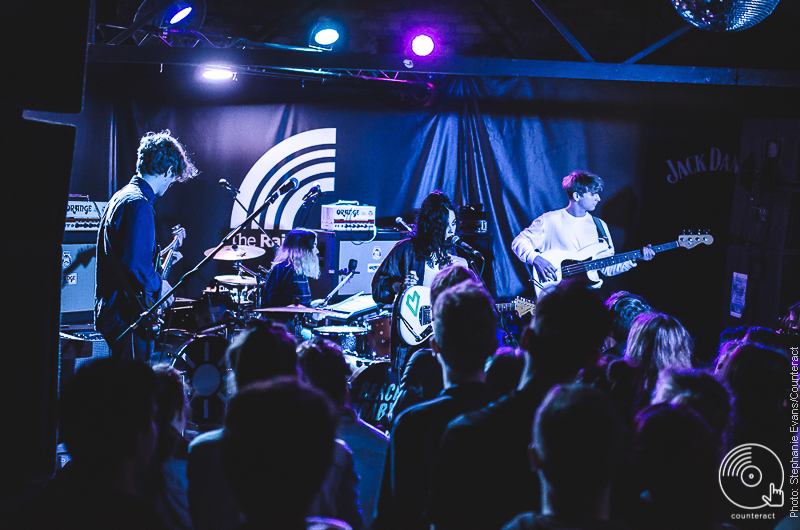 Pale Waves
Often compared to The Cure's Robert Smith, and it's easy to see why with her eyeliner loaded eyes and mass of brown hair, lead singer Heather Baron-Gracie is the perfect front woman. Captivating and mesmerising, she delivers the band's romantic lyrics in silky tones that completely engage the eager crowd. Despite the band's young age (they're still at university in Manchester), they do not falter and bash out a completely flawless set.
With stand-out tracks including 'Heavenly' and 'The Tide', Pale Waves are the ultimate antidote to the winter blues and should definitely be on your ones-to-watch list.
Up next, is London/Bristol four-piece Beach Baby. When they hit the stage, the crowd respond to their upbeat and surf-like sounds with enthusiastic arm waving and subtle shape-throwing. Like Pale Waves, Beach Baby's set is laidback and endearing, filled with sunshine and heart-warming sounds. However, the group has a surprising 90s edge to them, playing at times some tight, punchy and anthemic riffs.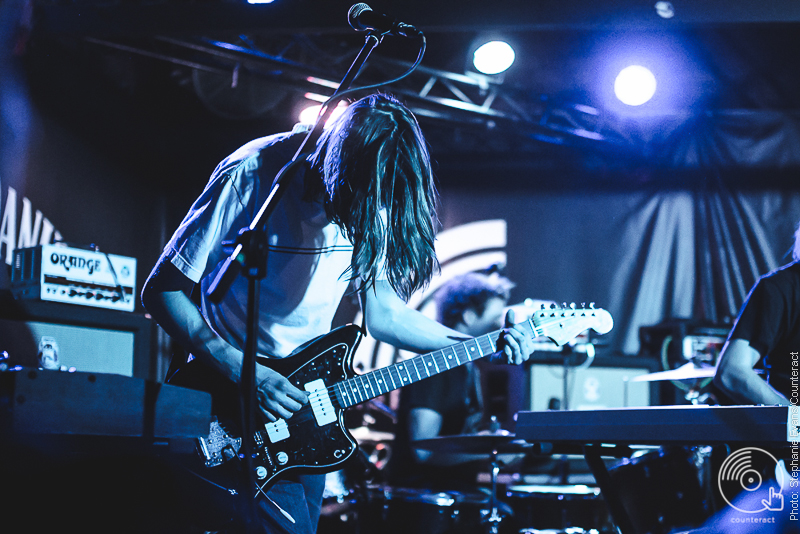 Beach Baby
Whilst lyrically they remind of The Rakes ("I do my work and then I go to bed. I wish I was a sleeperhead") and musically they remind of The Drums, live, the band are completely themselves. Jolting across the stage, they soon get the crowd moving with popular tracks such as 'Limousine' and 'No Mind No Money', both of which bring nostalgic memories of a long ago beach holiday.
As the set progresses, so do they. A real stand out moment came in the form of a jam session at the end, where guitars clashed with a thumping drum beat that brought a sense of organised but welcomed chaos to The Rainbow. Buoyant, groovy, and carefree, Beach Baby play the kind of live sets that make you want to throw on a Hawaiian shirt, whip out a bucket hat and sip Pina Coladas. Excellent summer pop vibes.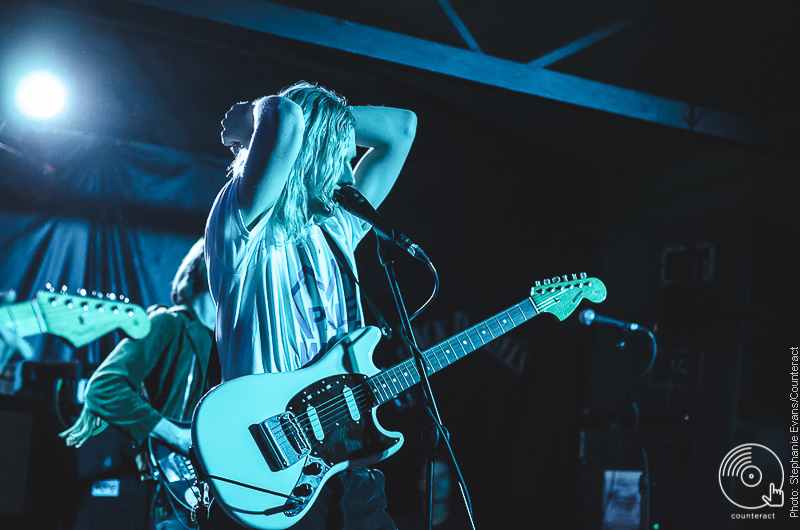 Sundara Karma
Finally, it's time for the sold out headliners to grace the stage. As Sundara Karma walk out, they are instantly greeted with cheers from the packed out and now rowdy room. Like a perfectly crafted tropical indie cocktail, the band's set is one part heavenly, one part funky and many parts effortlessly cool. And the crowd couldn't get enough of it.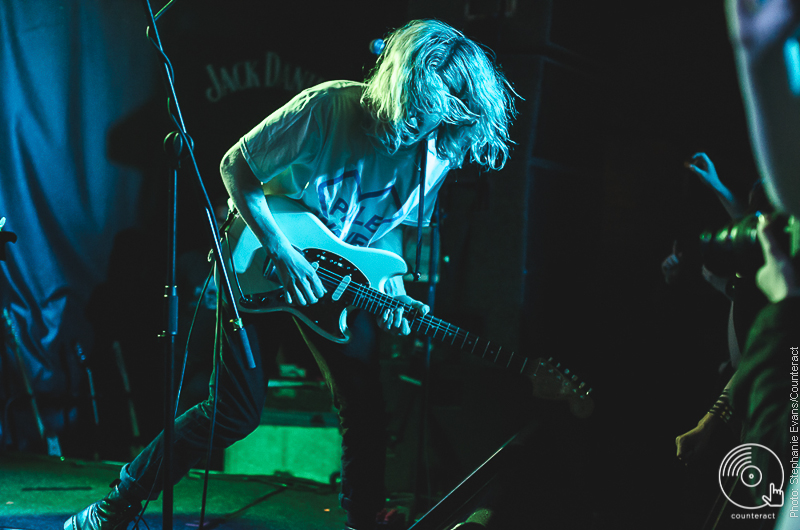 Sundara Karma
Despite kicking things off with new single 'A Young Understanding', the crowd respond like it's an old classic, with mass finger pointing and subtle moshing. It sets the tone for the rest of the set, and the Reading group tear through old and new tracks with confidence and rigour which is enthusiastically lapped up by the Brummie crowd.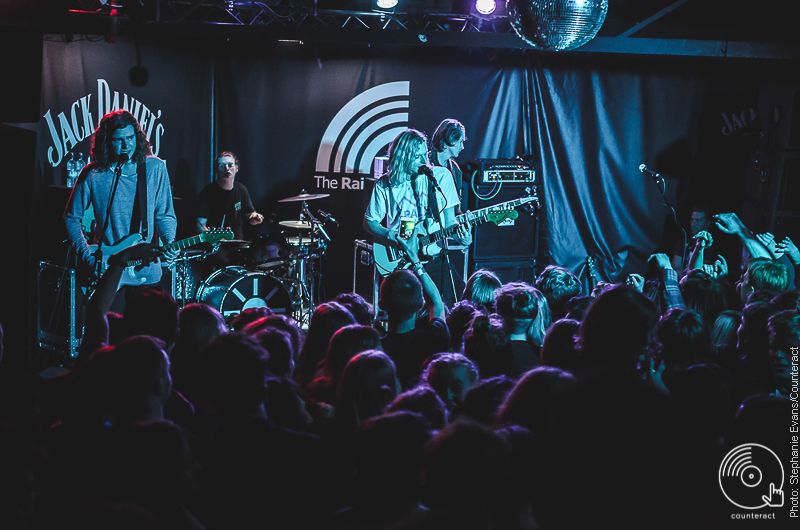 Sundara Karma
Whilst old favourites such as 'Flame' and 'Freshbloom' go down a storm with the now sweaty fans, the band also play three new songs from their much anticipated debut album, all of which sound dreamier but pop-ier than previous material. When it came to the encore however, the band decided to stick with classics from EP 1, 'The Night' and 'Loveblood', and its upbeat and ridiculously catchy lyrics created a perfect ending to a perfect set. We predict bigger venues and bigger sounds from this infectious four-piece.
Photographs by Stephanie Evans