Review: Dashboard Confessional make an anticipated return to Birmingham
Thrilling the Digbeth underground sporting an apt 'Black Sabbath' tee, Dashboard Confessional re-injected emo music into a passionate crowd at The Mill on Sunday 11th November, with support from Black Foxxes.
[amazon bestseller="dashboard confessional cd"]
"Cause we never learned to keep our voices down, we only learned to shout, so we fight our way in, and we fight out way out"– so sang Chris Carraba, lead singer and guitarist of Dashboard Confessional, in the former Rainbow Warehouse on Sunday night. 'We Fight', a passionate display of political protest, captures and solidifies Confessional's much anticipated return to the music scene, carrying their latest album Crooked Shadows – their first release in 8 years.
Support came from Black Foxxes, a three-piece "romantic gloom" band from Exeter, fusing melancholic rhythms and angry rock. Their new album, aptly titled Reiði (Norse for 'rage') is an intriguing synthesis of dark, angry optimism that leaves a confusingly delightful, yet unsettling, feeling in your stomach. Their opening song 'Breathe' (also the opening song of Reiði) set this impassioned tone immediately, with the lyrics "She said 'breathe / I wanna set myself free". And there is no better person to capture this raw sense of emotional and physical pain, both musically and lyrically, as frontman Mark Holley.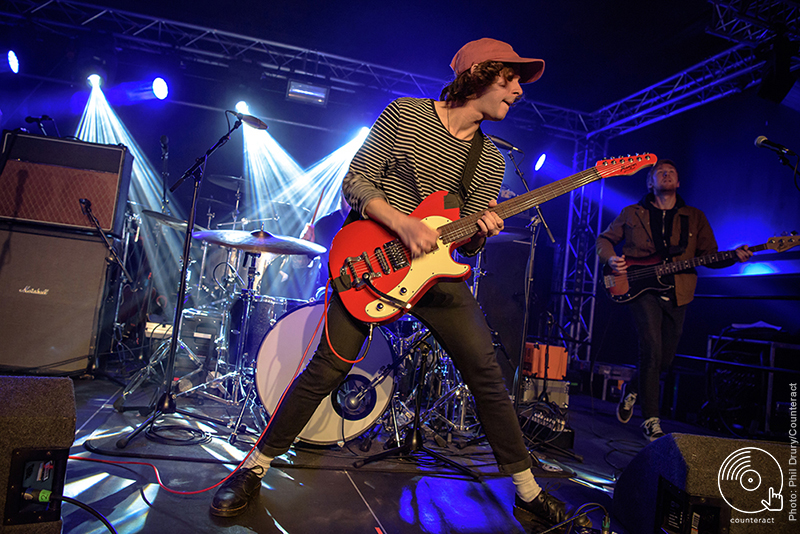 Black Foxxes
Travelling to the land of fire and ice to spark his creativity after the release of their debut album I'm Not Well, Holley poured his experiences of isolation and self-discovery into their second album. This fiery and icy feel illuminated the stage, emerging as much from the lyrics and vocals as the impressive guitar riffs. Black Foxxes have uniquely captured their sense of self-worth and flaring ambition into a passionate display of what can only be summarised as drama.
[amazon bestseller="black foxxes vinyl"]
And it didn't end there. As the emotional and physical torment lingered amongst the crowd during the interim, the tempo of the evening began to gradually slow down as Chris Carraba of Dashboard Confessional emerged alone onto the stage. As opening songs go, 'The Best Deceptions' was an intriguing choice. And yet there was something about its blend of sadness, optimism, anticipation, gratitude and excitement that made it the perfect fit. The lyrics "So kiss me hard / 'cause this'll be the last time that I let you'" was like a threat to the audience to cling desperately onto this moment, savouring every song as if it was going to be the last chance we get to relive our emo years. But similar sentiment was felt on Carraba's part, whose brief silences in-between songs was justified as him "just savouring the moment while I can" – but this fear was proved to be in vein, as they promised to return to Birmingham.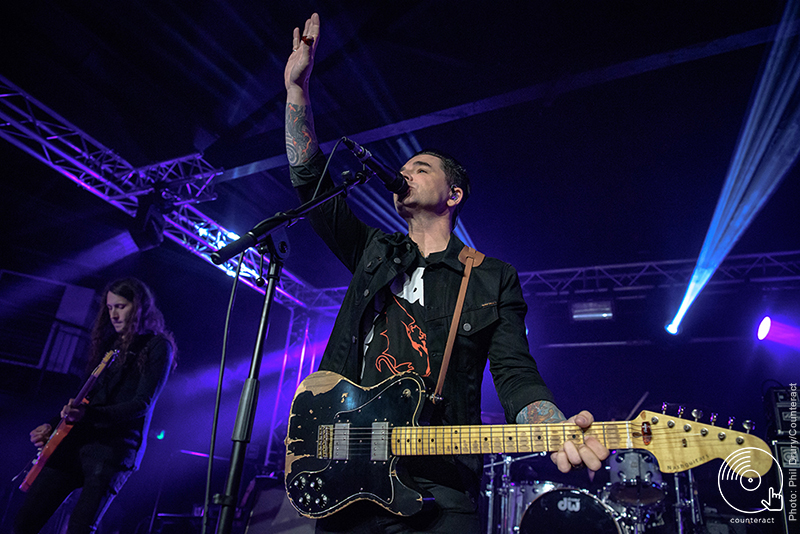 Dashboard Confessional
Contrasting to the icy chill felt during Black Foxxes, there was a certain degree of warmth and homeliness during Confessional's set. As we listened intently to songs from our past, we were instantly transported back to our teenage years, reflecting on how much our lives had changed since we last saw the band perform, but how the music and lyrics have stayed with us like they were part of our own skin. Carraba's brief solo interlude was like a comforting stroll down memory lane, enhanced by his anecdotes as he introduced the first song that he ever made a demo of ("It was weird hearing my shoes in the dryer in the background").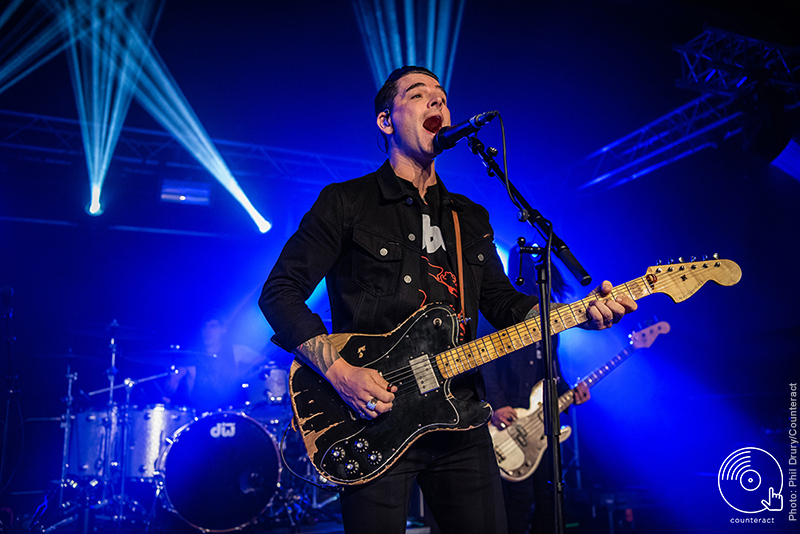 Dashboard Confessional
But nothing is as testament to their popularity and power as having the crowd singing their encore song 'Hands Down' before they'd even returned to the stage. The room was like a family of shared experiences, and Confessional was what bound us all together. This evening was proof of the power of music – the feelings it incites, the memories it resurfaces, and the way it lingers in your soul forever.
Photographs by Phil Drury
Passionate about TV, music and Birmingham.