Review: Leon Bridges provides soul cleansing soul showstopper
Last updated on
Leon Bridges, with special guest Amber Mark, delivers an emotional rollercoaster of a show at Birmingham's O2 Institute on Sunday 11th November.
[amazon bestseller="leon bridges vinyl"]
Energetic wisps with a global congregation of sounds, Amber Mark, the producer, singer and songwriting New Yorker, introduced the audience to her familiar sounds of times gone by. Acclaimed with performances from her 2017 3:33AM EP release and subsequent 2018 single releases, Mark perfectly encapsulated the tribal influences in her live performance. The vibrant stage presence turned out to be the perfect set-up for an evening that would churn out a retro soul storm.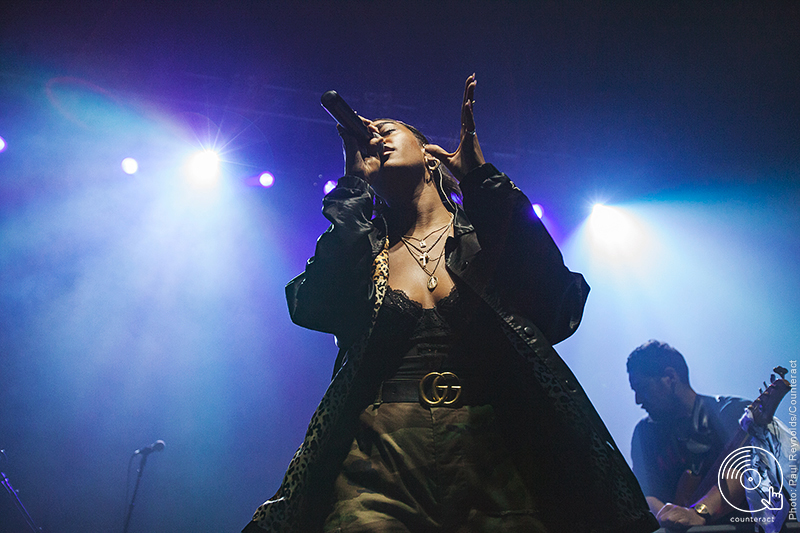 Amber Mark
Leon Bridges isn't on the stage for a significant amount of time once his band begin to perform. We are offered a prelude of what feels like an unsolicited jam session, which wholeheartedly bursts into opener 'If It Feels Good (Then It Must Be)', in which Leon Bridges trademark vocal undeniably precurses his explosion onto the stage. Unexpected, but the perfect introduction to the evolved Leon Bridges, whose second album Good Thing acts as an evolution to the purer soul sound of 2015's Coming Home.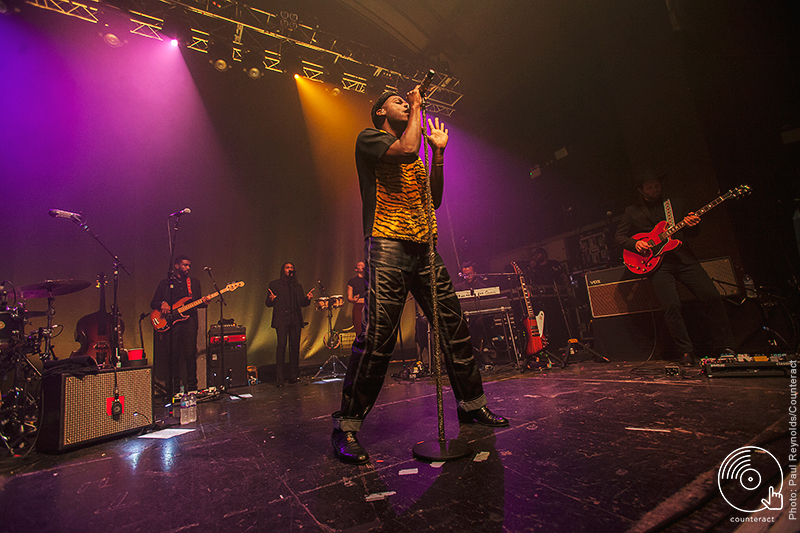 Leon Bridges
There is a continuous flow throughout the evening, in and out of each track with effortless ease, all while Bridges continuously speaks to the audience to offer a running commentary of his inspiration behind the music, as to his own life experiences which allowed him to write such heart invoking music. "Love yourself and be sexy" is a key theme of the evening and Leon makes everyone aware of it, and the audience embraces the message with vigor.
While the beginning of this show is built on energy, high octane jazz and splashes of funk, Leon reverts back to his debut for expertly crafted retro soul numbers, with the atmospheric and breakout hit 'Coming Home' hitting a chord with the entire O2 Institute who erupt in song.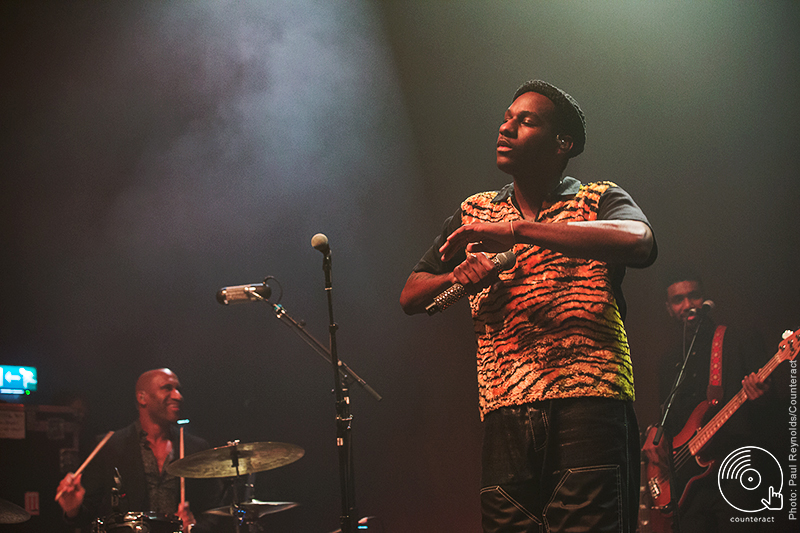 Leon Bridges
What is safe to say is that Leon Bridges second offering adds breadth and a renewed energy to his live performances, with the energy he exerts on stage being paramount to the pure joy and thrill of performing he clearly feels so passionate about. But it is without the depth and pure emotion that is displayed through the performances from his debut that these high points are put into pure context.
None of this is displayed more so, than through the purely magical performance of 'River' at the beginning of the encore. The most stripped back moment through the plus 90-minute set, Bridges stood alone with one of his backing singer as vocal support, delivering a purely thought invoking display of raw passion and simplicity which was a huge diversion to what the audience was shown before. Bridges was vulnerable.
Rounding out the end of the set with an extended live version of 'Mississippi Kisses' seemed an odd choice to end things on, being a feature on the deluxe version of Coming Home, but it was a fitting end, and the clear enjoyment on stage summed up an evening that delivered.
Photographs by Paul Reynolds