Review: CHVRCHES outdo themselves at Birmingham's O2 Academy
Electronic trio mix atmosphere and catchy melodies at Birmingham's O2 Academy
An inspiring, passionate set excited the crowd
Australia's Mansionair supported with a set of varied moods and dynamics
It's been another successful year for the Scottish synth-pop trio CHVRCHES, as their second full-length album release Every Open Eye was another critical success regarded by many as one of the best releases in 2015. They commenced on their biggest tour yet including a sold out Alexandra Palace date, stopping at the O2 Academy in Birmingham on Wednesday November 25th.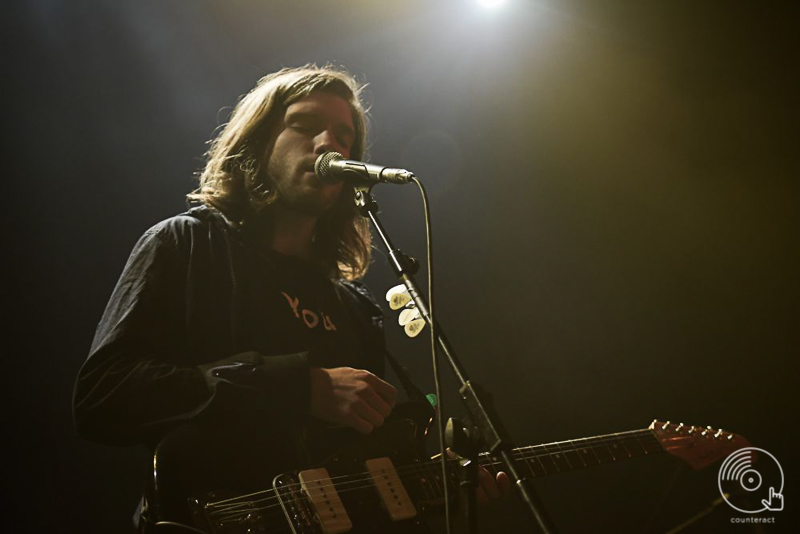 Mansionair
Tonight wasn't sold-out but was adequately filled on the chilly November night by the time Australian support act Mansionair. Their set opened with an onslaught of booming drums and bass that felt overpowering of the vocals. As their set progressed, however, the sound balanced out with the singer's vocals passionate and soaring. Single 'Speak Easy' was a highlight with it's simple emotive verses transitioned smoothly creating an impact. The simple rhythmic drumming layered with the bass created a catchy melody and a mellow atmosphere. Songs in their set either continued with this light mellow sound or took on an arena-filling boldness with epic pounding drums impacting the audience at full force. After an uneasy start, they turned out to be an enjoyable opening act and could potentially go on to do interesting things with their future music.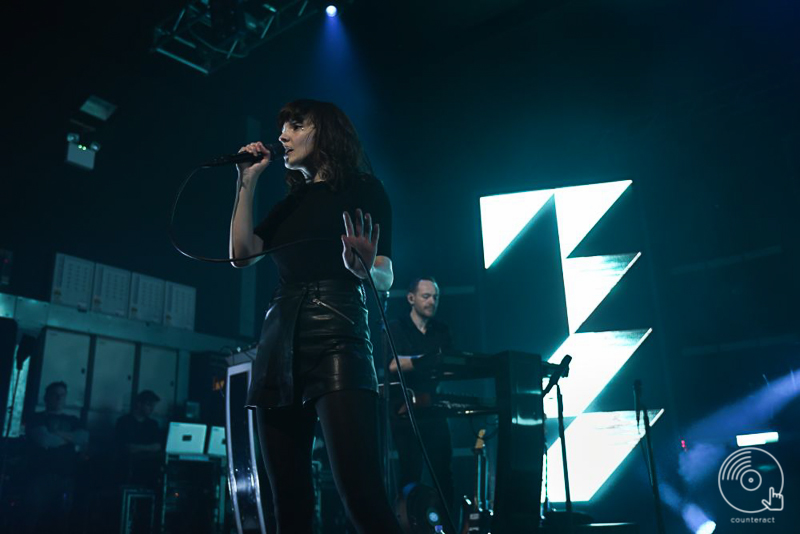 CHVRCHES
CHVRCHES took to the stage backed by intense lighting, launching straight into 'Never Ending Circles'. Pulsating synths vibrated through the crowd and pixie-like frontwoman Lauren Mayberry sang out the verses with piercing clarity. She skipped across the stage dancing to the electronic rhythms provided by Martin Doherty and Iain Cook. The pace was maintained with fan favourite 'We Sink' from their debut as the relentless bass powered the energetic crowd. 'Make Them Gold' and 'Empty Threat' kept spirits high spreading waves of brilliant euphoria. An added drum element 'Empty Threat' made for a welcomed alteration to the recorded sound perfecting it for a live setting. They had a pleasant charismatic quality contributing to the happy atmosphere of the concert.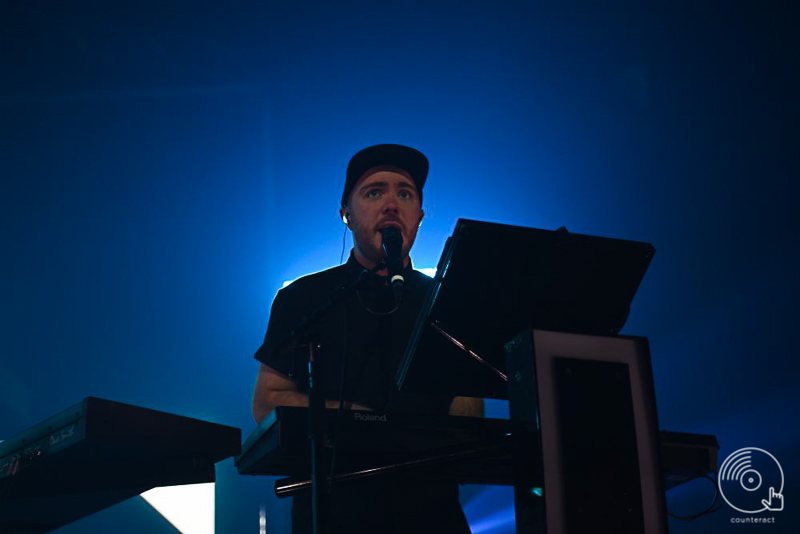 CHVRCHES
Briefly swapping roles with Lauren, Martin took to the stage for a rendition of 'Under The Tide'. His deep yet still mellow voice provided a contrast to Lauren's piercing sharpness, and he sang out with full on passion. He worked the stage with the same enthusiasm urging the crowd to clap along demonstrating his equal capability as a front man. Closing the set, 'Clearest Blue' encapsulated the best features of CHVRCHES' performance, ending it on a high. Layering synths and beats built up slowly until it reached a climactic drop sending the crowd into an eruption of excitement and bouncing. Returning to the familiar chords of 'The Mother We Share' for the encore, the gig came to an end with the audience communally singing every word back at the band.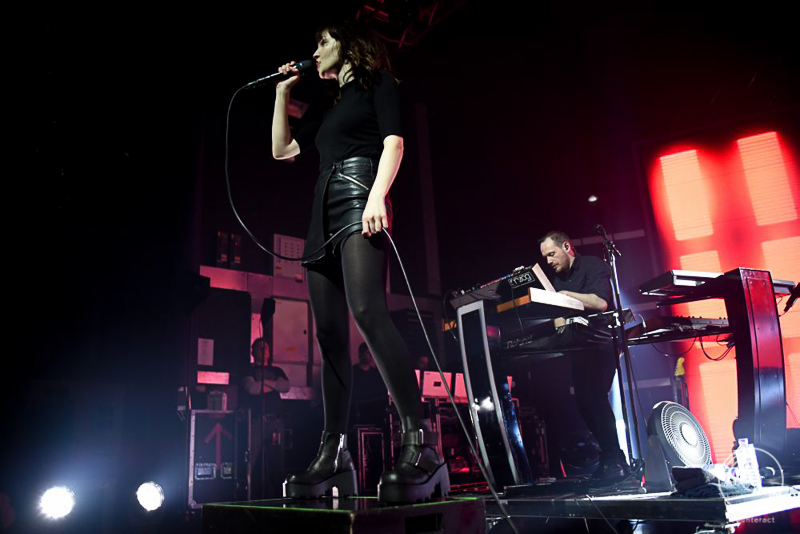 CHVRCHES
CHVRCHES showcased their excellent talent as a live band maintaining the same high standard from start to finish firing through a balanced set of old and new material. Tracks were performed even better than the original recordings and there was something inspiring to be taken away from their evident passionate showmanship.
Photographs by Rachel Mason
View the full set here.
Media and Communications student with a passion for music and discovering new artists. 90% of the time you'll find me at a gig. I listen to a really wide range of artists such as The 1975, Two Door Cinema Club, Bombay Bicycle Club, Ed Sheeran, Disclosure, Lorde, Florence and The Machine, Ben Howard, as well as a tonne of pop music like Taylor Swift and Ellie Goulding.