Review: New Order bring live spectacle to Wolverhampton
Manchester's post-punk dance-pop legends played a mixture of old and new songs in Wolverhampton's Civic Hall on 24th November
Their set included strong visuals and an emotional acknowledgement of Ian Curtis and Joy Division
Jake Evans supported with a set of polished guitar pop
Wolverhampton's Civic Hall yesterday played host to Mancunian megastars New Order, and their support Jake Evans.
Jake Evans, along with Bernard Sumner and Phil Cunningham of New Order, is an alumnus of Bad Lieutenant, the band formed in the wake of New Order's second breakup. Evans' solo act is an exceptionally tight three piece band supplemented with automated loops and synth parts.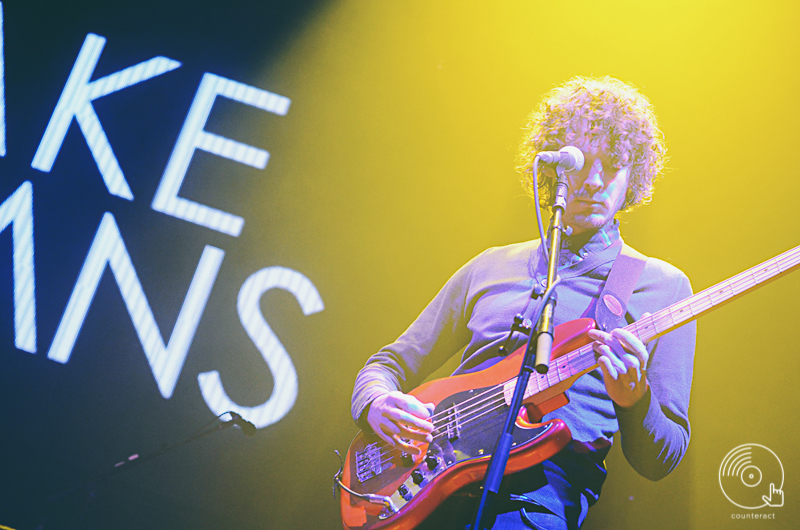 Jake Evans
In this way, Evans brings the polish and pop production of his songs to the stage, but it struggles to feel 'live' at times. The highlight of this set was New Order's Sumner joining Evans on stage for a song, which managed to feel more 'live' than other parts of the set without lacking the polish and intricacies of the more automated tracks.
The set closes with a piece of dreamy guitar pop, reminiscent of Stone Roses. Evans is a particularly sensitive and melodic guitarist, and his band's performance is a well-oiled machine.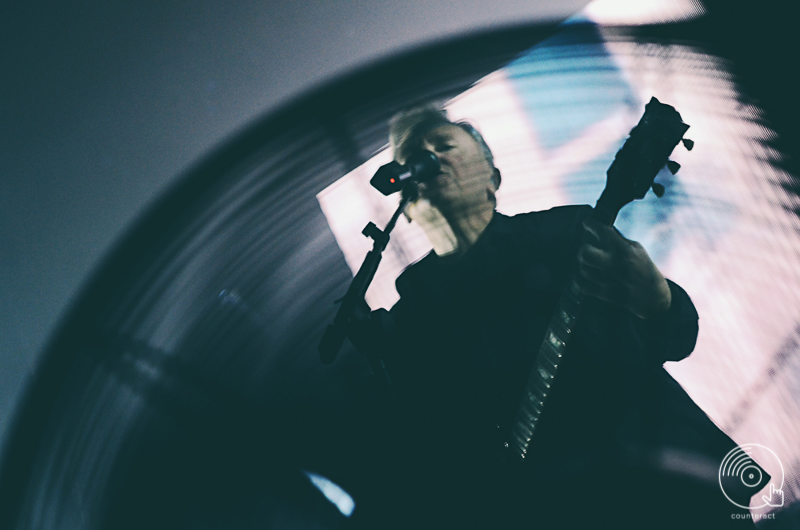 New Order
New Order begin with 'Singularity', from their latest album Music Complete along with archive footage of Berlin in 1979, contrasting the band they are today with the past they were born in. A recurring theme throughout the night is just how seamlessly the new material fuses with the classics in the set, and how strong their songwriting remains after all this time.
Not content to let the crowd watch some people play instruments, New Order have screens displaying visuals for each individual song in the set. Archive footage of the past, vaporwave deconstructions of classical statues, pop art in motion, neon runways dissolving into hyperspace graphics. It's all quite consciously nostalgic, an embrace of what is now retro-futuristic.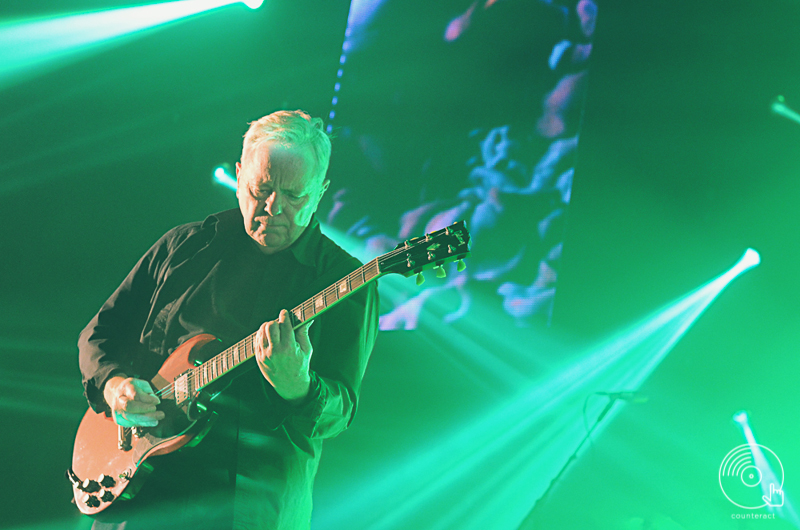 New Order
When the tone of the set shifts from the post-punk to electronic dance music, New Order show themselves to have perfected dance-pop song structures long before pop music and club music became synonymous, as they are now. Every drop is in the right place, always the right length. Like the archive footage on the screens, New Order's set is a snapshot of the past, showing popular dance music's origins, how much it has changed and – more noticeably – how it hasn't.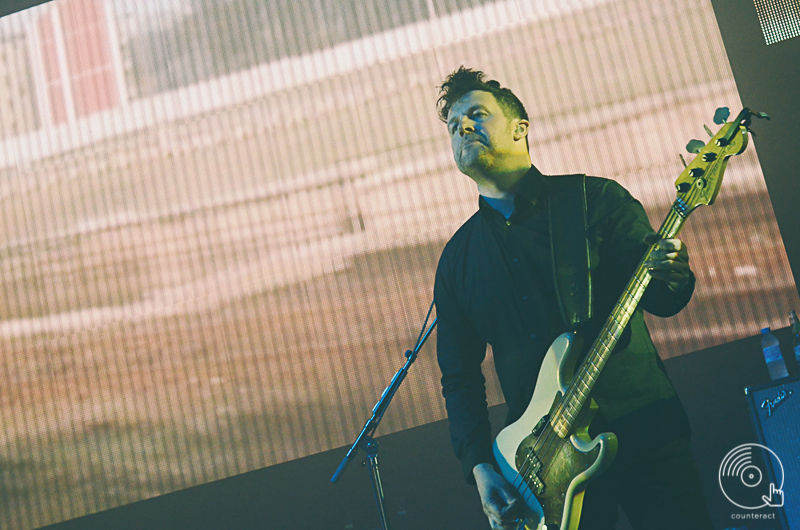 New Order
The encore is a heartfelt recognition of Ian Curtis and Joy Division's role in establishing the musicians that became New Order. An understated rendition of 'Atmosphere' and an earnest 'Love Will Tear Us Apart', accompanied by images of Curtis, fill the crowd with a reverent excitement. Unsurprisingly, New Order close their set with their biggest hit, 'Blue Monday'. Undoubtedly one of the best pieces of pop music ever, it's a fitting end to a set rich with varied sonic textures, visual extravagance and emotional resonance.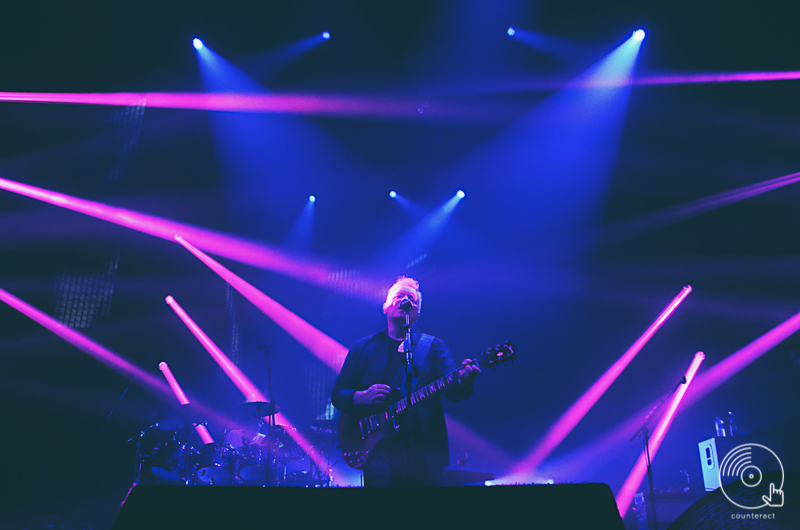 New Order
Photographs by Sam Wood
View the full set here.