Peace to play Birmingham on two-date "world tour"
Over the near decade of their existence, Peace have become gospel in British indie music. Peace are seen as the driving force of Birmingham's presence in current music, championed by locals and fans alike.
So, it made total sense that the Worcester four piece take their extravagant and lengthy 'World Tour' (their words) to Birmingham on Saturday, November 24th. Of just two dates (the other being Manchester's holy grail The Ritz) Peace return to their old stomping ground to a sea of eager and devoted fans, not just of the band, but of Birmingham's presence in music as it stands today.
---
With their third album Kindness Is The New Rock And Roll, Peace go full circle on the psychy, loose fitting debut In Love and cult favourite second album Happy People to a record which is tightly produced, punchy and above all, self-aware. With classic rock & roll influences through and through, it's a timeless cut that takes everything people knew about Peace, their metaphor cladded ethos and silky smooth riffs and shakes it up into a solid cut we all recognise and love, but have never heard before.
This is what makes Peace such a hit today, their adored tracks from 2012's EP Delicious are wrapped up in a bundle of nostalgia (we're not going to mention the B word here), yet their newer records see beyond the hype and fame and look deeper into their careers and lives, almost more authentic than their Birmingham beginnings. It's a winning formula for authenticity, whether they mean to project it or not, which hooks new arrivals and the OG 'Watermelon' fans alike on for the ride.
Regardless of where they are at in their careers, Peace are and always will be championed by Birmingham, and it would have been a shock to all for them not to come back to where it all began. Judging by their past sell out gigs at old haunts, this November gig will be nothing short of a sell out.
Peace will play the O2 Institute on Saturday, November 24th. Tickets are available now.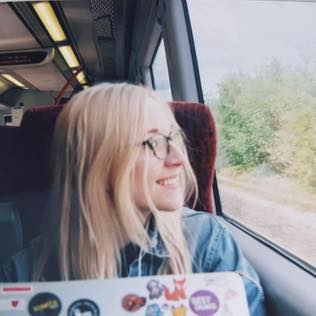 PR, events and social media by day, lover of all things geeky and retro. Can often be found scribbling notes at the back of the gig.