Lions of Dissent announce return single and Birmingham gig
Cosmic project Lions of Dissent will be releasing their first official single, matching it with a live show in Birmingham.
Lions of Dissent are a 10 piece mastermind, combining 60s psychedelia with Britpop sounds to create an anthemic indie sound for 2018.
Brand new single "Honey From Hell" is expected to drop on 6th April, celebrated by a performance at The Sunflower Lounge on 14th April. Described by singer and lead songwriter Tim Baker, "Honey From Hell" is a song about "getting what you always dreamt of, but finding it was actually a nightmare."
Lions of Dissent erupted onto the scene in November last year to a sold out show at Wolverhampton's Newhampton Arts Centre. Their debut EP "What Would It Feel Like To Be Free" was on heavy rotation at BBC 6 music, whilst their trippy music videos have gained traction on YouTube.
Lions of Dissent have an unimaginable sound, each riff and cymbal crash echoes and crashes through time. Fans of Kasabian, Stone Roses, Tame Impala and the like will love this band's captivating music. Keep on eye on them, as its only a matter of time before they join these names in the ranks.
Lions of Dissent will be performing at The Sunflower Lounge on Saturday, April 14th. Tickets are available here.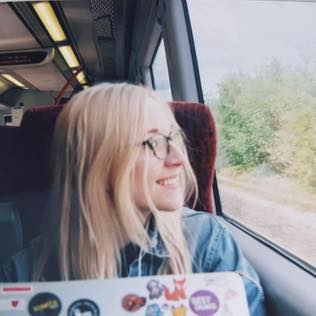 PR, events and social media by day, lover of all things geeky and retro. Can often be found scribbling notes at the back of the gig.