Nozstock: The Hidden Valley reveal their 20th anniversary lineup
Summer festival Nozstock: The Hidden Valley are celebrating twenty years with their biggest line-up to date and an impressive roster of headliners.
The family run, family-fun Hereford festival will see Chase and Status, Goldfrapp, Grandmaster Flash, The Selecter and Oh My God It's The Church perform across nine other-worldly stages, alongside many more live acts and DJ sets amongst the festival's weird and whimsical entertainments.
[amazon_link asins='B004JQBVQ8,B01N34Q4KF,B003S3BS0W' template='ProductCarousel' store='counteract03b-21′ marketplace='UK' link_id='a58e2415-2ee3-11e8-81c3-c3940a12dbd2′]
With this year's theme being "Nozstalgia" – festival goers can expect anything from Ghostbusters to Karate Kid and Gameboys to flared jeans popping up amongst the idyllic festival, which runs from Friday 20th – Sunday 22nd July this year.
Along with a kaleidoscope of live performances, the festival itself is known for being a colourful, glittering and circus-like escape in a working farm. Last year's Nozstock: The Hidden Valley was like a secret woodland village, every twist and turn introducing you to a new hidden party filled with eclectic people, circus performers, glitter and holi powder and even fireworks.
Nozstock: The Hidden Valley has always had themes of community and play for everyone. The festival started as a modest gathering amongst friends and family members and has grown to the enchanting and theatrical experience it is known as today.
Ella Nosworthy, who runs Nozstock: The Hidden Valley with her father, said: "No-one is more surprised than us that we've made it to our 20th birthday! We're planning our biggest show ever to make it a real celebration, we've bought back some of our favourite and most memorable artists from the past 20 years. Our Nozstalgia theme is whatever you feel fond about from the past. There's lots of inspiration to get really creative!"
Tickets for Nozstock: The Hidden Valley are available from their website.
See below for the full list of acts across all days of the Festival:
Live: Goldfrapp, The Selecter, Dub Pistols, Macka B, Electric Swing Circus, Kiko Bun, The Lovely Eggs,
Oh My God! It's The Church, Mr Tea and The Minions, Mad Apple Circus, Buffos Wake, Childcare,
Catholic Action, Seas of Mirth, The Stiff Joints, Pengshui (Illaman, Fatty Bassman & Prav), Smiley & The Underclass, Collette The Dots, Rachel Dadd, Alabaster De Plume, Lazy Day, Samsara Collective,, Yama
Warashi, Frauds, Harvey Causon, The Pink Diamond Revue, Average Sex, Collective 43, Jeremy Hugget's
Swing Zing, Heavy Lungs, Capas Music, 7 Suns, The Woo Town Hillbillies, The Imaginary Hat, The Whipjacks, Social Ignition
DJ: Chase & Status (DJ set + Rage), Grandmaster Flash, Chali 2na & Krafty Kuts, DJ Marky & G.Q, Black Sun Empire, S.P.Y, Audio, Dillinja, Randall, Sonny Wharton, Taskforce, Verb T & Pitch 92,
Fliptrix, Serial Killaz, Dom Kane, Dirty Secretz, Luke Stanger, House Meanz House, Pro-ject, Tribe of
Frog, Amoss, Ant TC1, Octo Pi, Scope, Dex, Remidy M.C, Trafic M.C, Chris Tofu
Comedy, Theatrics, Film & Craft: Phil Kay, Jayde Adams, Joe Davies, The Sunken Yard, Hummadruz,
Puppetual Motion, Andrew Szydlo, Impermanence Theatre, Roisin Crowley Linton, MASH Cinema ft.
Eclectic Method – Retrospective, A Creak In Time – Steven McInerney, Under 7s Drive In Cinema,
Board of Canada – Community Selection, #Soundtracks – Tristan C. Anderson, Little Wonderland Kids
Area, Golden Lotus, Mushroom Paul, Sams Garden, Matt Hatters, Bryce Rendell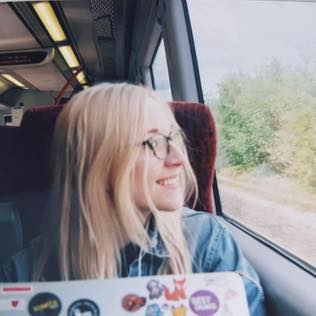 PR, events and social media by day, lover of all things geeky and retro. Can often be found scribbling notes at the back of the gig.