TV review: Sunderland 'Til I Die is another end-to-end thriller
Sunderland 'Til I Die is back to fill the football-shaped hole left behind by coronavirus, and the second season is just as irresistible as the last…
The Sunderland marketing team look deflated at best.
It's fair to say that, like most people involved with the football club, they've been through the mill a bit – back-to-back relegations, multiple owners, a revolving door of overpaid players…
That, perhaps, is nothing compared to what they're currently facing. After a firm dressing down about the "fucked up" position Sunderland AFC is in, they're now being told the matchday theme will be replaced with Tiesto's trance smash Adagio For Strings.
As opening episodes go, the second season of Sunderland 'Til I Die really doesn't disappoint.
That first episode introduces the world to plummy PR slick Charlie Methven, Sunderland's new managing director. He's instant TV gold – dressed in pastel shirts and pink chinos (Twitter has, of course, gone to town), the Eton-educated marketer combines the cringe comedy of David Brent with the foul-mouthed valour of Malcolm Tucker.
That's not one of the only changes series two provides.
Speaking of Brent, the only way new chairman Stewart Donald could sound more like Ricky Gervais is if he let out one of the latter's trademark high-pitched guffaws. Aside from the soft West Country accent, however, Donald is pragmatic and grounded, a true football fan pining for the matchday smells of "burgers and cigarettes."
Together, they're ready to usher in a new dawn at the Wearside club. However, as it's always been throughout Sunderland 'Til I Die, it's the hope that kills you.
At first, Methven and Donald get results. The ludicrous budget is slashed, namely by removing a cryochamber that had only been used sporadically by an ex-staff member with a dodgy back. Methven helps the club hit a new attendance record for League One. Manager Jack Ross is keeping the club in the automatic promotion places.
But Sunderland AFC don't like a Hollywood ending. They put their fans through the wringer at the best of times, but throwing away victory not once, but twice at Wembley Stadium is almost masochistic.
The first, at the Checkatrade Final trophy, makes them hungry for redemption. Alas, they fall to another defeat in the play-off final, a cruel blow of bathos that punctures the initial optimism. Sunderland are doomed to spend a second year in the third tier of English football.
---
Along the way, you have the cat and mouse thrills of the transfer window. With key striker Josh Maja pulled away to France thanks to his money-hungry agent, Donald is keen on seasoned striker Will Grigg.
His bids for £1million and £1.2million are rebuffed. Ross says he isn't worth more. An exasperated Donald feels the fans, and the team, need a talisman. He goes in again. And again. And again. By the time a deal is accepted, Donald's bid is for four times as much. The knowing look on Donald's face resembles a man that has just been caught in a hotel having an affair with his PA.
"If I score 10 goals this season, that'll be more than good," Grigg says upon signing. Two seasons in, after nearly 40 games, he's only scored half of that amount.
Aside from the new arrivals, there are other differences to this season of Sunderland 'Til I Die. There is, tellingly, less time spent with the side's players – there's no Darron Gibson being caught drunk or Jack Rodwell grumbling about privacy.
You do get, though, some thought-provoking insight from players when the results aren't going well. Defender Tom Flanagan ruminating over being verbally assaulted in a local Tesco puts into bold focus that beneath the bulging wages, these are human beings.
What is similar to the first season is that, throughout, the fans, players and staff are treated with dignity and respect. Made by fans of the club, there's a weary affection and underlying grace that can only come from long-standing supporters. However, they're also professional filmmakers, and the show is yet again a triumph of tantalising action, palpable positivity and brutal disappointment.
With football across the globe – well, apart from Belarus – still on hiatus thanks to the COVID-19 outbreak, fans of the beautiful game will rejoice that Sunderland 'Til I Die is back on Netflix. The Black Cats faithful, though, might have actually been thankful for the break.
If the 2019/20 season is expunged, they'll end the season outside of the play-offs, meaning a third stay in League One will be a certainty. They will no longer be visitors to the third tier – they'll be a sad staple.
The second season ends with Peter – a salt-of-the-earth taxi driver and philosophical fan – saying next season will most certainly be the one where Sunderland go up as champions. Again, it's the hope that kills you.
Sunderland 'Til I Die is available to stream now on Netflix. There's never been a better reason to stay home and stay safe!
---
Like this? Try these…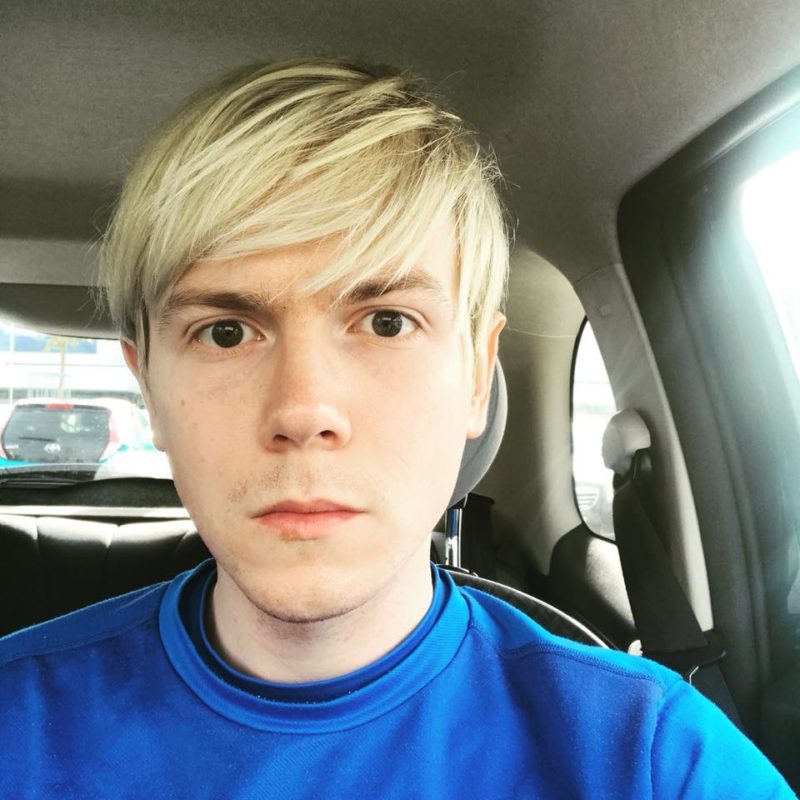 Tied to the '90s. I love anything with a good melody. Favourite acts include DIIV, Best Coast, Wavves, MBV, The Lemonheads, Bully, Pavement, Weezer, Wolf Alice, Mac DeMarco and Dinosaur Jr.