Event review: 12 movies from Cannes Film Festival in 12 words
This year our editor Blaise Radley and writer Harry Jones were lucky enough to head to Cannes Film Festival. For some reason they've tried to summarise the 12 films they saw in 12 words.
Cannes Film Festival has long-since established itself as the world's most prestigious gathering of self-satisfied celebrities, snobbish film critics, industry plants and disgruntled locals, and this year was no different. Well, save for the addition of myself and Harry Jones thanks to the relatively new festival initiative for 18-28 year olds, 3 Days in Cannes.
Since we were both in attendance, me and Harry decided to stick our opinions together into one concise format. I've whipped up a quick overview of each film, followed by both of our thoughts and that ever-so-necessary score out of 5. To keep it pithy, we limited the review portion to 12 words total – that's just 6 words each (aren't we so brave).
If you've felt some vicarious envy seeing the glamorous red carpets splashed across your Instagram feed, or felt out of the loop on just what Cannes even is, then thank the heavens 'cos we've got a selection of soundbites to fill you in. We've placed the films in our viewing order, though it's by no means representative of premiere schedule – if there's one abiding rule of Cannes, it's to embrace the chaos. Oh, and queueing, lots of queuing.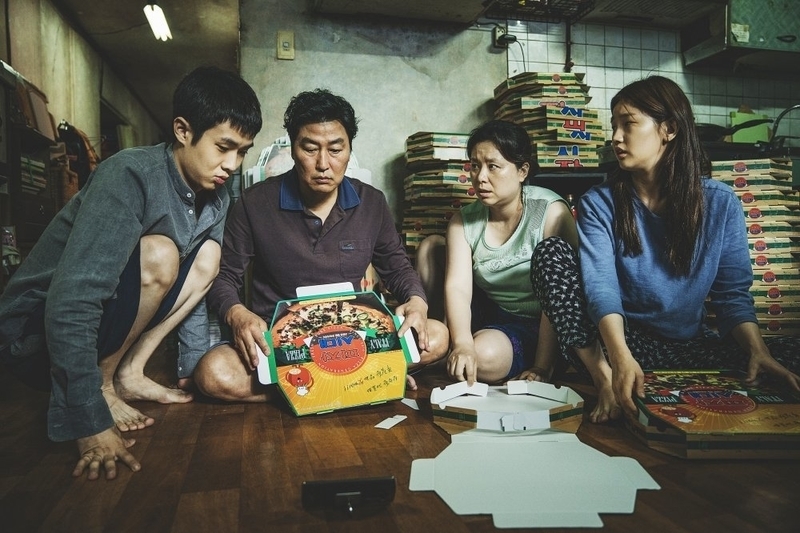 Parasite
Bong Joon-Ho's latest feature took home the coveted Palme d'Or this year (in a rare unanimous decision), and rightly so. In a career defined by idiosyncrasy, this might just be his most bugged out film yet, rarely sticking to one genre but always maintaining a consistent approach to character work and quality control. To say any more would be to spoil one of the most wonderfully bizarre films in years.
Blaise: Only a fool would miss this
★★★★★
Harry: Accidentally travelled twenty-six miles away instead
Score for my train to Saint Raphael: ★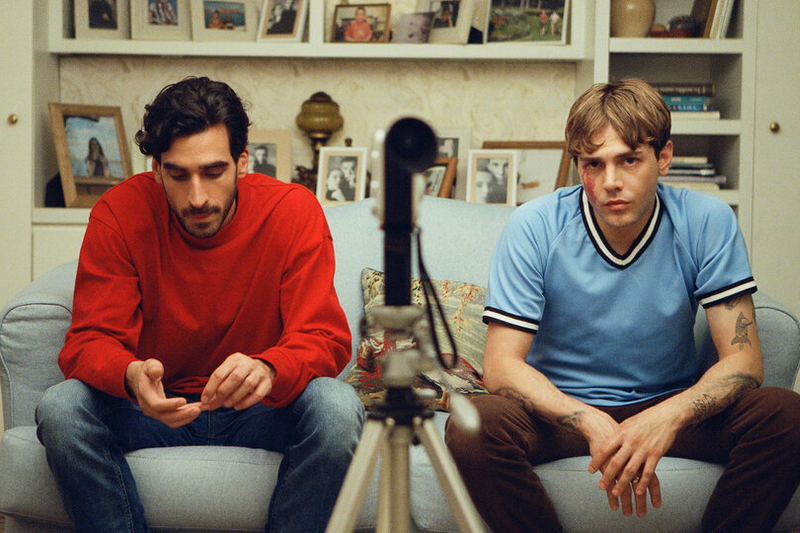 Matthias & Maxime
Xavier Dolan directs, writes, and stars in this, his eighth feature film. The film tells the tale of two long-standing male friends (the titular Matthias and Maxime) who are forced to face their repressed homoerotic desires after sharing a kiss for a student film. The naturalistic dialogue is classic Dolan, but sadly there's not much meat on the bones.
Blaise: Has about five endings too many
★★★
Harry: The highlight was Harris Dickinson dabbing
★★★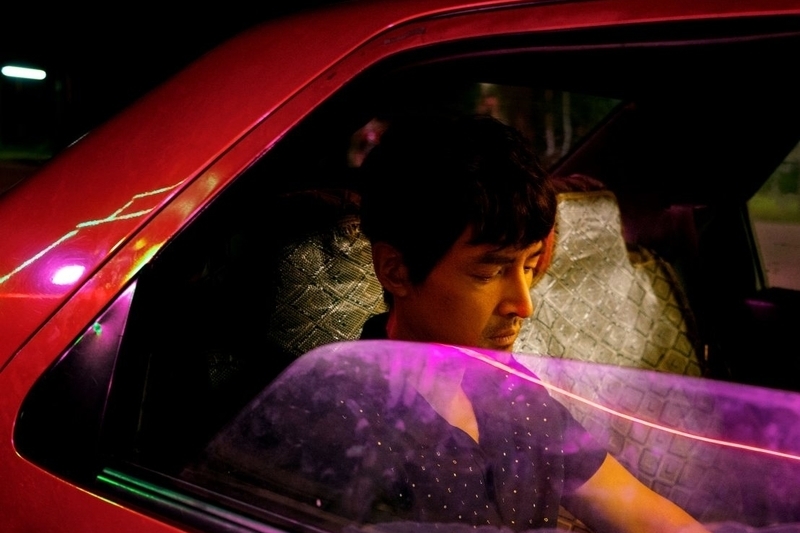 The Wild Goose Lake
The latest neo-noir from Diao Yinan is a luscious exercise in neon-soaked city streets and poetically staged action. As with many classic noir films the plot is a confusing mess and the characters are paper thin, but it hardly matters when the visuals are so sumptuous. Definitely a film to soak in rather than to meditate on.
Blaise: Umbrellas shouldn't be used like that
★★★
Harry: Most beautiful violence I've ever seen
★★★★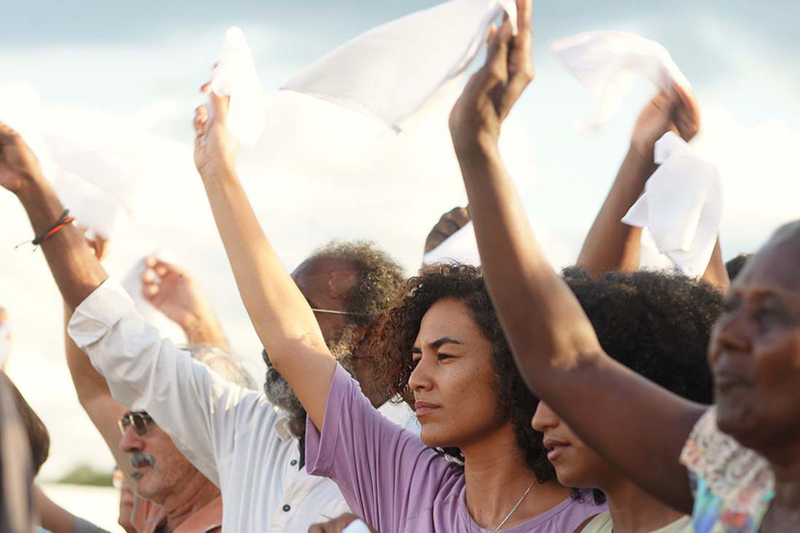 Bacurau
Hot off the heels of his intensely focused character piece, Aquarius, Brazilian director Kleber Mendonça Filho is joined by co-director Juliano Dornelles for a decidedly bonkers B-movie throwback. An uncharacteristic number of films in this year's competition were genre pieces, but this is no doubt one of the better executions.
Blaise: Colourful small town characters get bloody
★★★★
Harry: Like a soap opera but nasty
★★★★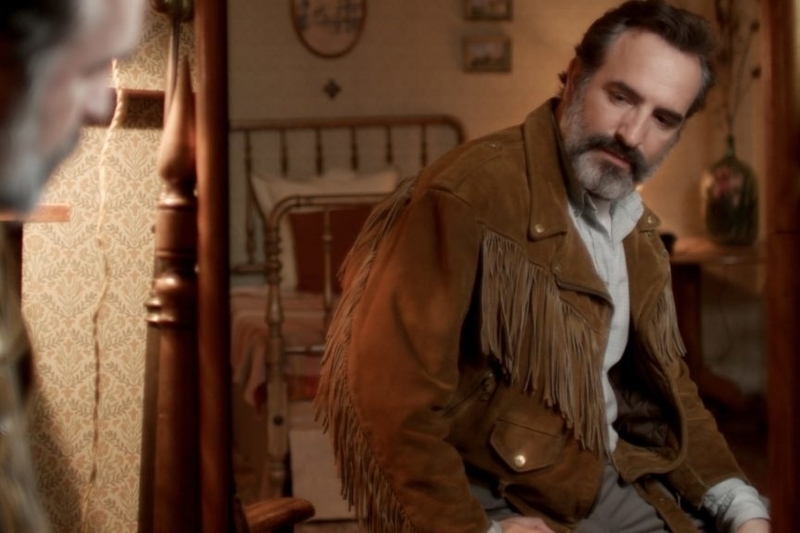 Deerskin
Quentin Dupieux was once best known for his electro music released under the Mr. Oizo moniker, but he's been quietly building up quite the resumé as an absurdist filmmaker. His latest, the tale of the obsessive lengths one man will go to for a deerskin jacket, is one of his funniest yet.
Blaise: Killer style. Dry comedy. Overstretched concept.
★★★
Harry: A deluded jacket is very funny
★★★★

Ghost Tropic
What starts as an exercise in slow cinema, gradually accrues a life of its own. Bas Devos' third feature follows a middle-aged woman who oversleeps on the last train home, and is forced to venture across a Belgium city late at night, encountering a slew of strangers across the way. As is often the case, the journey is more important than the destination.
Blaise: The slowest commute of your life
★★★★
Harry: Nice lady but mostly photography porn
★★★

Zombi Child
After his last film, Nocturama, stirred up controversy at Cannes for its depiction of terror attacks in Paris, Bertrand Bonello returned with this, a bizarre blend of bildungsroman and supernatural horror. Splitting its time between 1960s Haiti and a Parisian all-girls private school, its ambition is admirable, though whether it sticks the landing is debatable.
Blaise: Wait, what? Try me again later
★★★
Harry: Haitian voodoo via France. Yes please!
★★★★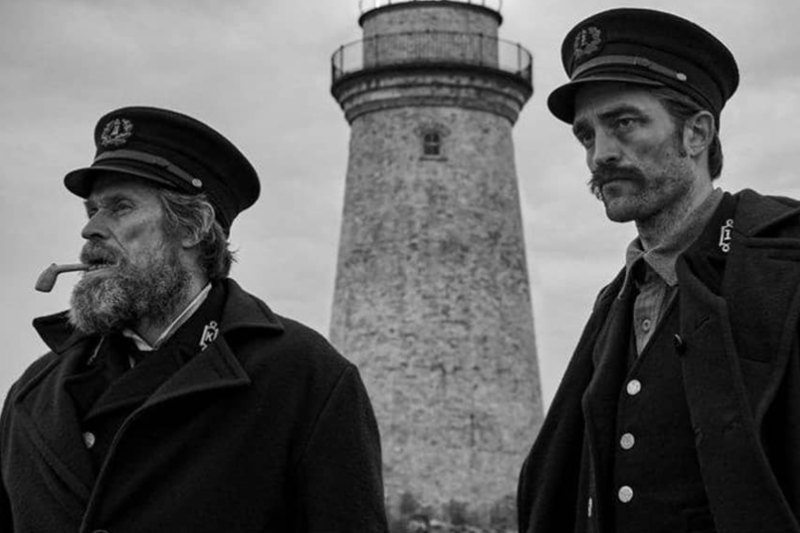 The Lighthouse
One of Cannes' most anticipated films was Robert Eggers' follow-up to his near-universally praised debut, The Witch. The Lighthouse works adjacently to that feature, mining a similar well of claustrophobia and folklore but spinning it into a wholly different mode of horror. This is a maritime yarn that'll leave your stomach churning.
Blaise: Dafoe's grizzled lighthouse keeper gaslights Pattinson
★★★★★
Harry: Intense seamen and mermaid-inspired semen
★★★★★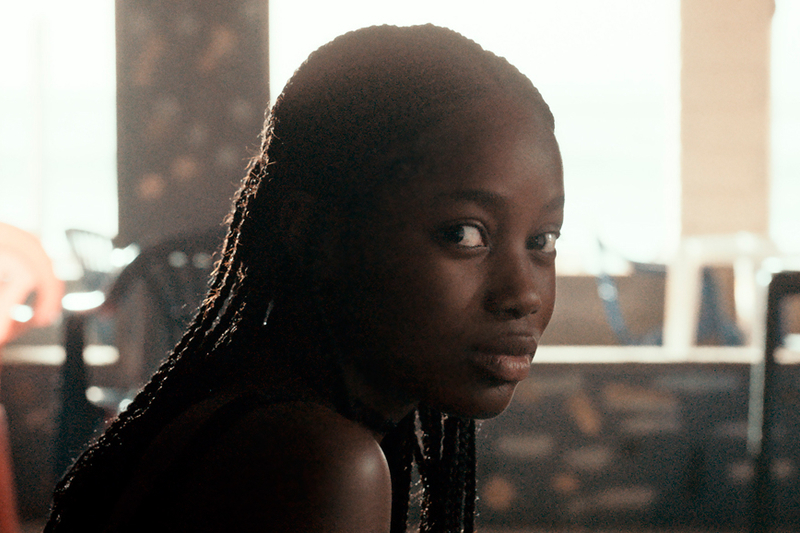 Atlantics
Atlantics, the directorial debut by actress Mati Diop, took home the unofficial silver medal (the Grand Prix) at this year's Cannes, making Diop the first black woman to win in 72 years of the festival. It's safe to say that award isn't unsubstantiated, as Diop paints a striking image of Dakar and the workers who are its lifeblood, whilst incorporating some offbeat plot diversions along the way.
Blaise: Best genre hybrid of the festival
★★★★
Harry: Familiar tale disrupted by ghostly happenings
★★★★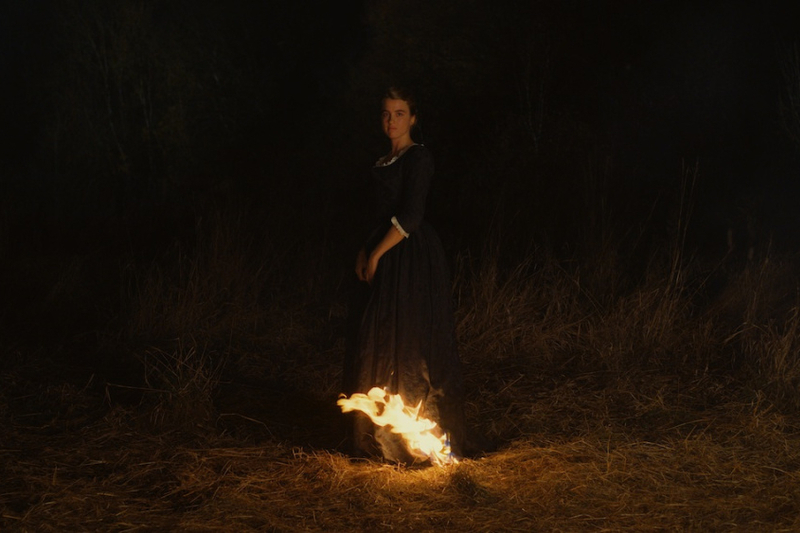 Portrait of a Lady on Fire
Céline Sciamma has steadily built up one of the strongest filmographies of any of her contemporaries, with a particular focus on the fluidity of gender and sexuality amongst adolescents. Her latest film, Portrait of a Lady on Fire, is a period piece that extends those themes to young adulthood, telling a wonderfully well realised tale of occluded love. Shockingly, it was both mine and Harry's pick for the Palme.
Blaise: Heresy! I'm not crying. You're crying
★★★★★
Harry: There's basically nothing wrong with it
★★★★★

Little Joe
This is the first genre piece in competition that was arguably a flop, though there's still plenty to like. Jessica Hausner rose to prominence with Lourdes, a slow and subtle indictment of faith that had the warmth to recognise religion's comforting value. By contrast, Little Joe is a blackly comic parable that riffs on sci-fi classics like The Day of the Triffids and Invasion on the Body Snatchers. Beautifully shot if nothing else, this is very much a diamond in the rough.
Blaise: Intentionally and unintentionally hilarious tonal mess
★★
Harry: Hard to withstand all the deadpan
★★★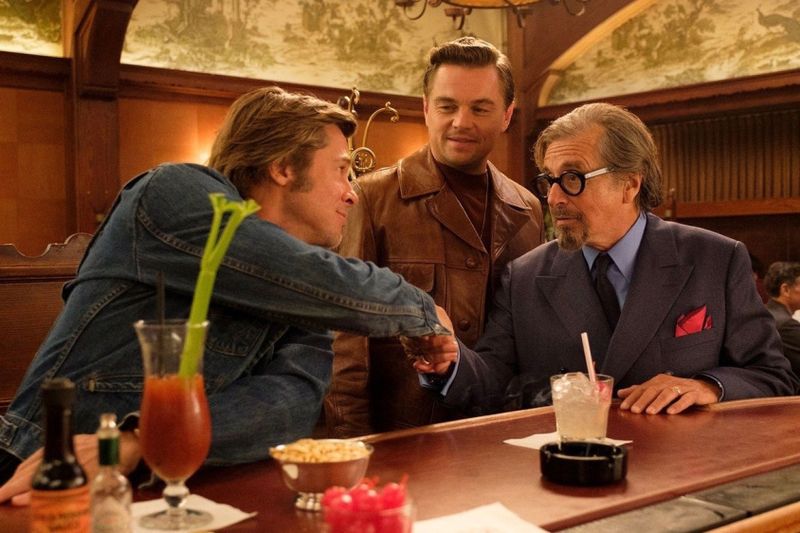 Once Upon a Time… in Hollywood
The highest profile film of the festival was, inevitably, the most impossible to see unless you had an invitation. Still, early buzz suggests this is a strong latter-era work from Tarantino (the pitbull actually won the coveted Palme Dog…no lie) but sadly only time will tell for me and Harry. At least we didn't queue for five hours to then be turned away like some poor souls.
Blaise: World's most exclusive solo-masturbation session
Harry: We're simply not worthy… until August
Like this? Try these…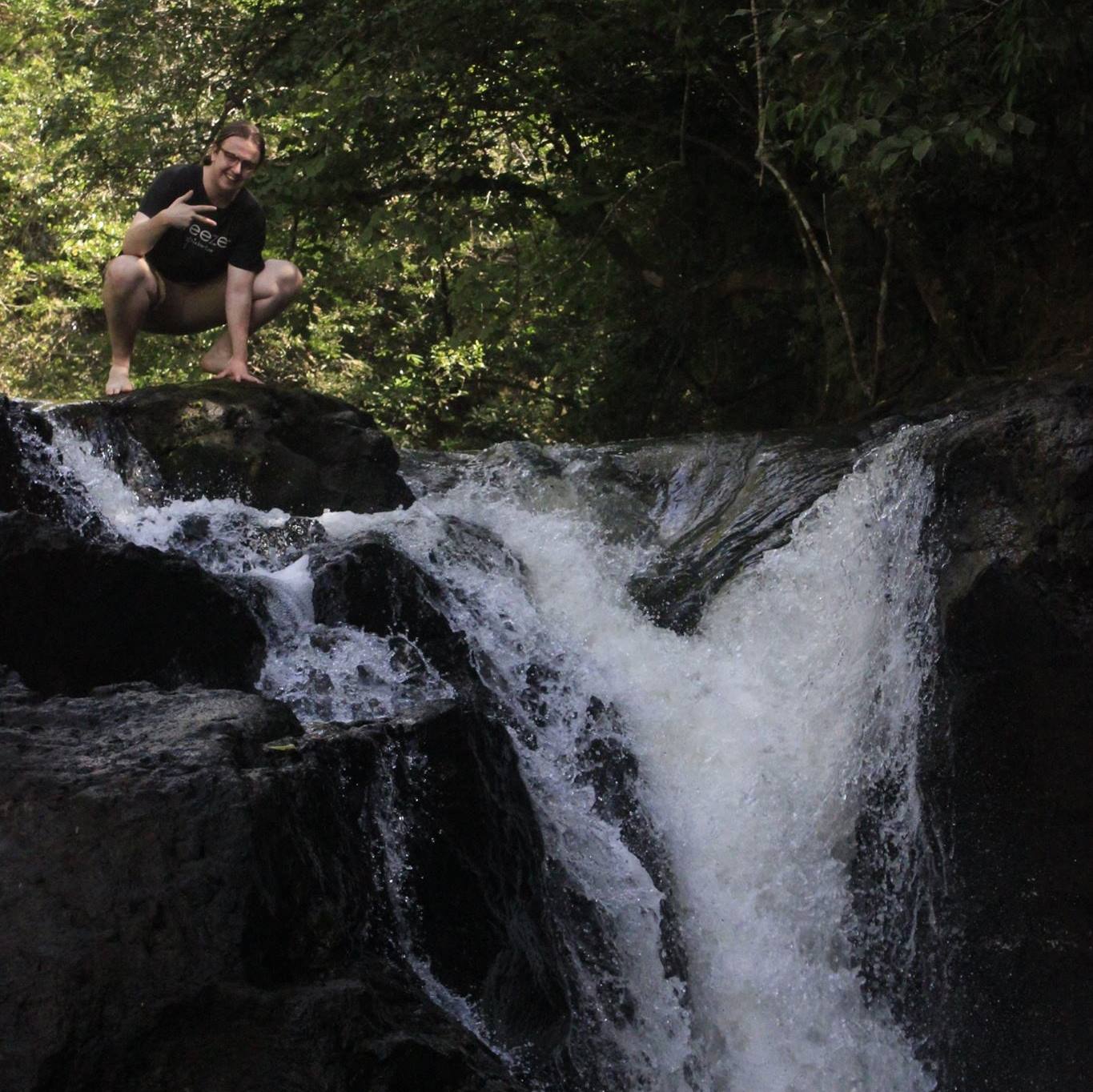 Film editor, occasional writer, and sporadically coherent ranter. Bear in mind that if it stars Robert Pattinson or is directed by Bong Joon-Ho it's probably getting an extra star off the bat.