Back to The Streets: Mike Skinner's tour is not a comeback – he never left
Six years after his last album, Mike Skinner has announced a tour of The Streets – his project that catapulted the garage scene into the charts. However, Mike Skinner isn't on a "don't forget about me" leg of the country, and although a greatest hits tour will be nostalgic, Mike Skinner and The Streets are very much prevalent.
Fifteen years after its release, The Street's debut Original Pirate Material is still making waves. Upon first arrival its reception was stony, American publication Spin labelled him a "pub hooligan Marshall Mathers", and many couldn't grasp Skinner's no frills enunciations married with bars that point blankly depict the working class British life. It was never rap, never hip-hop and never intended to be chart friendly. But the combination of real talk with real beats landed Skinner in the hall of fame, landing the album in the top 10 spot in the UK charts in 2004. A succession of four more albums followed up until 2011, when Mike Skinner admitted: "I don't want to do The Streets anymore, I've been doing it for too long". The lights dimmed on The Streets whilst Mike Skinner pursued personal projects, DJing and raising a family. Skinner had gone from building a DIY sound booth in his small, south-Birmingham, suburban West Heath bedroom to earning himself time away from one of the grittiest musical projects of our era. And rightly so.

The Streets can be dark and twisted; when not down the café talking about last night's antics or deciding over a Maccies or KFC, The Streets is orchestrating a grey, concrete, dimly lit helter skelter of a London high rise block. It's the sound track behind the local garage night, the street fight and the blinding lights the morning after. The Streets is Britain, and it's only natural that those in the habitat painted by Skinner assimilate with his words, interlocked with rap hooks and garage beats.
There's no dismissing the hustle of Brooklyn bound Jay Z, or the hard hitting grit that spits from Eminem's mouth. Much like how Skinner could never really resonate across the pond, these US moguls will never fully connect to Britain. They're on entirely different planes, whilst Mike Skinner is on home soil, talking frankly about coming up, eyes glazed over in the back of a nightclub, either in a state of complete euphoria or "pranging out". He romanticises the "hazy fog over the Bullring", reminisces over the tube running "from Mile End to Ealing from Brixton to Boundsgreen" and saluted those at the bottom of the food chain, miles away from the penthouses and strip clubs that US rappers hail so highly.

It's Skinner's concoction of dusky violin strings with urban beats that created a timeless formula. Compare 'It's Too Late' to Stormzy's 'Cigarettes and Kush' and the similarities are clear. Gripping and brutally honest hooks, subtle and vulnerable female vocals and the theme of taking things for granted in love – it's an ageless agenda that will always be relevant.
A lot can change in fifteen years, and granted our social and political structure has shaped and moulded over this decade and a half. Yet people still struggle. High rise council flats still hold hidden gems of music. Garage and grime music still run the streets. The ethos that Mike Skinner spits still survives today, and this tour won't be a step back in time or history repeating itself. The Streets are now.
Mike Skinner will play a hometown show with The Streets at Birmingham's O2 Academy on Thursday 19th April 2018. Tickets go on sale this Friday, 13th October at 9am via Ticketmaster.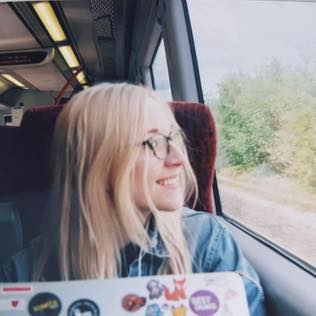 PR, events and social media by day, lover of all things geeky and retro. Can often be found scribbling notes at the back of the gig.