Cult Insta-pop band Nasty Cherry to storm the UK in 2020
Anyone addicted to Instagram scrolling and Netflix binging will already know about the cult crossover Nasty Cherry. The half US, half UK hybrid quartet were created by cyber-pop aficionado Charli XCX, set to storm the UK next year and head to Birmingham this March.
Too rock to roll, blissfully chaotic and sickly sweet, Nasty Cherry are the girl band everyone wished they had growing up. Swap the synchronised dance moves and more disco-pop bass lines, hair scrunchies for leather jackets and seven songwriters for DIY, this group completely reinvent the term 'girl group' for a brand new, switched on generation.
Charli's Angels (her fans/followers) were introduced to Nasty Cherry in 2018 on Instagram as Charli's "new favourite girl band" – little did everyone know this was Charli's next fool proof plan. Rounding up Gabi, Chloe, Debbie and Georgia from the many walks of Charli's superstar life, Charli produced a super girl group with dirt under their nails, and a new Netflix show to illustrate the making of a band in the digital age.
---
After the six part series showed the highs and lows of transforming four strangers into an unstoppable girl band, Nasty Cherry released the 'Series One' EP, filled with songs about sleeping with your dad and waking up in places you don't remember. If the Netflix series full of neon signs, cool sunglasses and glitter filled house parties wasn't enough to swing you, this breakthrough EP will be.
Nasty Cherry are set to tour the UK with their debut EP, playing Birmingham at the O2 Academy on Sunday, March 1st. See their full list of tour dates below.
February
29 – O2 Academy Manchester
March
01 – O2 Academy Birmingham
03 – The Garage, Birmingham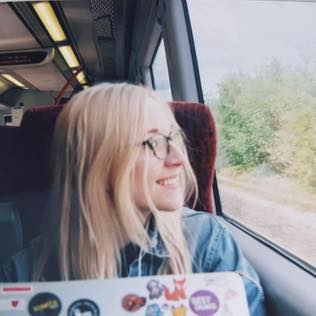 PR, events and social media by day, lover of all things geeky and retro. Can often be found scribbling notes at the back of the gig.