Soccer Mommy to showcase debut album 'Clean' in Birmingham
"Chill but kinda sad" is how Sophie Allison describes her current project Soccer Mommy. The lo-fi bedroom pop, verging on folk music has been trickling through the alternative charts, and her debut album 'Clean' is 2018's hidden gem. 
Allison has released a collection of "kinda sad" records, with a potent theme of adolescent love, melancholy and bittersweet romance throughout. 'Clean' is her first full length album, one that fluctuates between fireside, near acoustic melodies that haunt like the ghost of the love the songs are seemingly about. Others, like stand out single 'Your Dog', are pessimistic in the best way. Likening a sour relationship to being someone's pet, Soccer Mommy slides through lo-fi guitar riffs and deep bass lines with a cynical side eye throughout.
Her latest offering, a cover of Springsteen's 'I'm On Fire', reaches towards the slower, melancholic melodies and glowing Nashville campfire roots. Soccer Mommy's signature style of a laid back, nearing ethereal voice smooths over subdued guitar reverbs that faintly mist over the track.
Fans of the brutal honesty of the lyricism and tone of Car Seat Headrest, but the indie style of Our Girl, Snail Mail, Lucy Dacus and Middle and Kids should definitely put Soccer Mommy in their playlist. Live renditions of Soccer Mommy's more vulnerable numbers will be interesting to see, although her unique style and openly honest indie-pop is something that 2018's music has been looking for.
Soccer Mommy will be live at the Hare and Hounds on Tuesday, September 4. Tickets are available below.
[amazon_link asins='B07895XNQ8,B07895Z9QT' template='ProductCarousel' store='counteract03b-21′ marketplace='UK' link_id='46973dc8-ad17-11e8-8d0f-415e0f3eaf6a']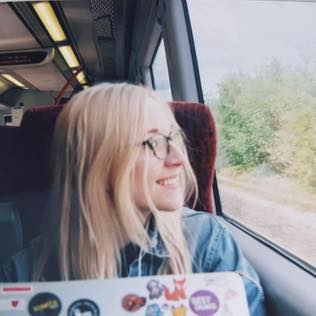 PR, events and social media by day, lover of all things geeky and retro. Can often be found scribbling notes at the back of the gig.