Review: Tom Grennan returns to Birmingham at a sold-out O2 Institute
Tom Grennan took to the stage at a sold-out O2 Institute on October 6th
The Scruff and Lily Moore open the night, giving the crowd a mixture of rock and blues
Tom Grennan absolutely smashes the show, working in new powerhouse tunes with old favourites
It was only a few short months ago, okay it was exactly eight months ago but who is counting, that we crammed into the Sunflower Lounge to listen to this guy named Tom Grennan. The Lounge was sold out no doubt a result of Grennan's release with Chase and Status and recent single. Like sardines we packed tightly together, not really knowing what to expect from the night. I think it is safe to say that all were blown away that night; Grennan's powerful gritty voice was otherworldly, filling every tiny crevasse in the room. We were hooked. Many of us became not just fans but followers of Tom. It brought us to follow him on the summer festival route, through new music videos and exciting releases. Finally it took us to the O2 Institute on a cold October night where Tom Grennan delivered an energetically bombastic show that captivated his growing fandom, leaving us wanting so much more from the insanely talented artist.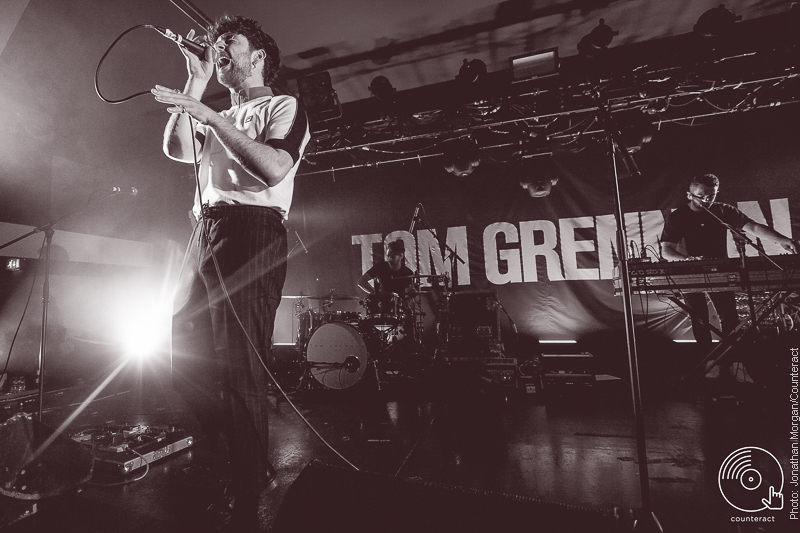 Tom Grennan
Bedford rock band The Scruff kicked off the night. The four piece group meld classic rock with quirky overlays, opening the show in a blaze of glory.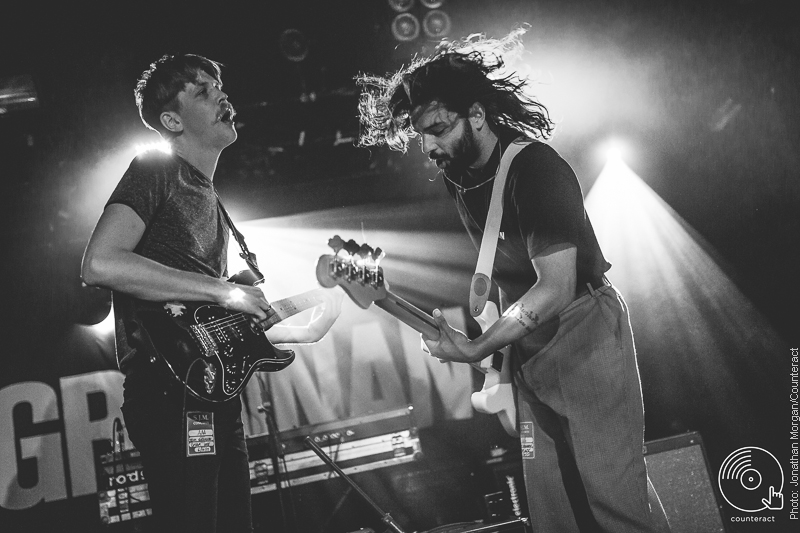 The Scruff
Lily Moore was up next. An amalgamation of Amy Winehouse and Taylor Swift, Lily had a deeply powerful voice that was balanced by her sweet singer songwriter style. Both bands were incredible and certainly should be added to your October playlist.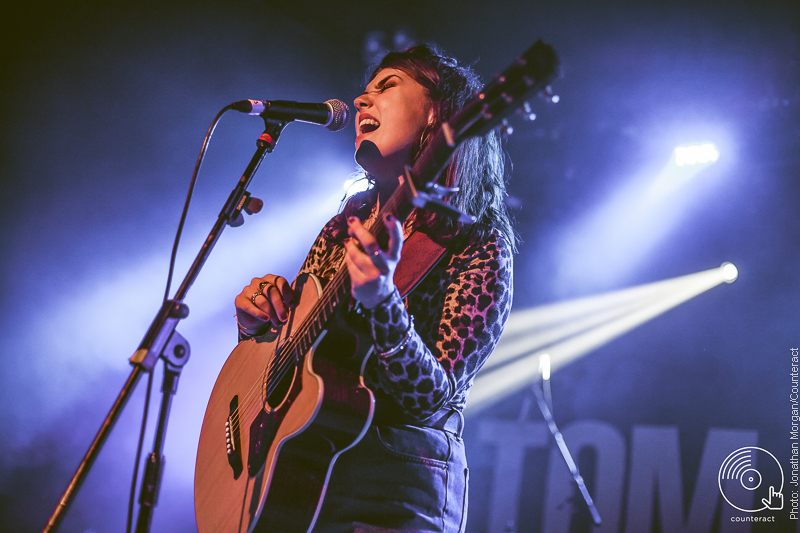 Lily Moore
After the two openers and an hour change over, fans were buzzing with excitement. The sold out room vibrated with anticipation. The lights lowered, Tom Grennan's band sauntered onto the stage and in the blazing red lights a figure was seen. A faint sound was detected, growing into what would be the opening tune "Royal Highness." Recently "Royal Highness" morphed from a song into a full production, Tom releasing a music video not to long ago. The catchy pop soul tune with its really full song shows how Grennan has progressed over the past few months. Lyrically the song is an exploration of love done through imagery and metaphors, a usual aspect found in many of Tom's songs. What is different is the scale. Grennan's early works were straightforward structured pop blues tunes, but his most recent releases find layers of sonic glory that compile into truly anthematic songs. "Royal Highness" is one such song, with tempered vocals and instrumentals layered over one another to create a massive upbeat song. The perfect entrance tune that got the crowd up and dancing.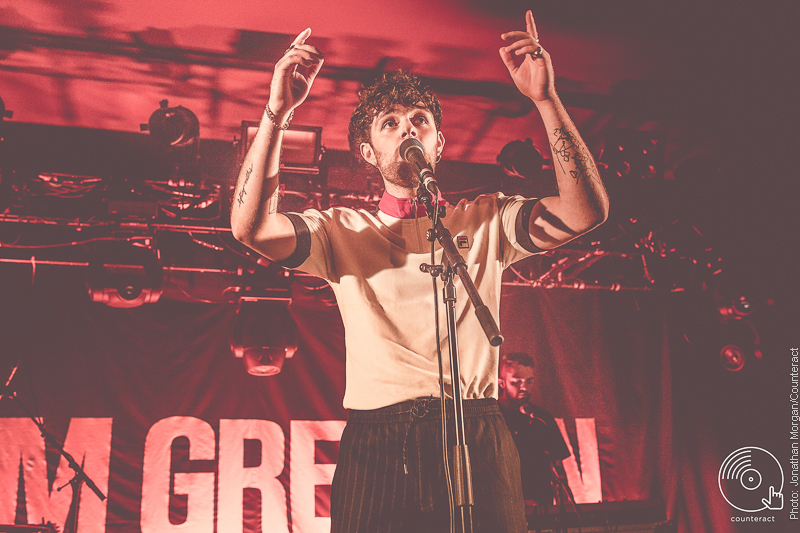 Tom Grennan
"Makie em Like You" and "Lightning Matches" continued this high-energy open. With each song Grennan commanded every spot of the stage, dancing around entertaining not only with his voice but also with his wicked dance moves. It is very clear that Tom has grown increasingly comfortable on the stage, commanding and leading with an assured presence that has been evolving in his live shows. An acoustic version of "Old Songs" finds the crowd joining loudly, a backing choir for their favorite song. Stripping back some of the instrumentals allows Tom's gritty velvety voice to shine through. If you have not heard Tom sing then stop reading and go listen, like right now! His voice is a truly remarkable and special mixture of reverberating tone and gravely quality, powerful and poignant it fills every single space in the room. Grennan's voice booms, cutting through the hearts and minds of each individual in attendance.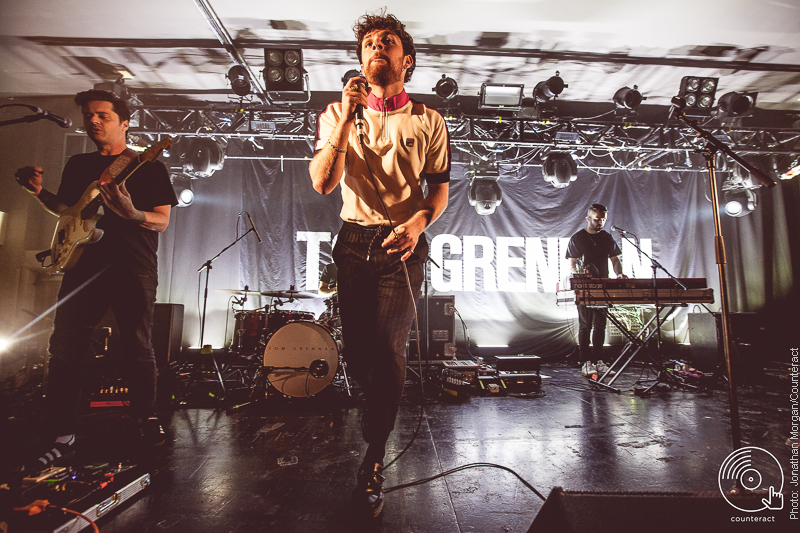 Tom Grennan
The transcendent otherworldly vocals are on full display as Grennan crashes into new tunes "Lucky Ones" and "Aboard." In between his festival schedule, Tom has spent time in the studio crafting his album. From these songs it seems that Grennan continues to create massive hits, keeping the bluesy soul pop sound while adding in elements of horns and strings. Each song is an incredible exploration of sonic brilliance, and fans react elatedly as the new tunes surface. They are hungry, and are eating up every new vocal and every new instrumental. "Giving It All," a single off of the 2017 EP Release the Brakes breaks the string of new songs. In a tidal wave of sound the crowd again accompanies Grennan, screaming each lyric.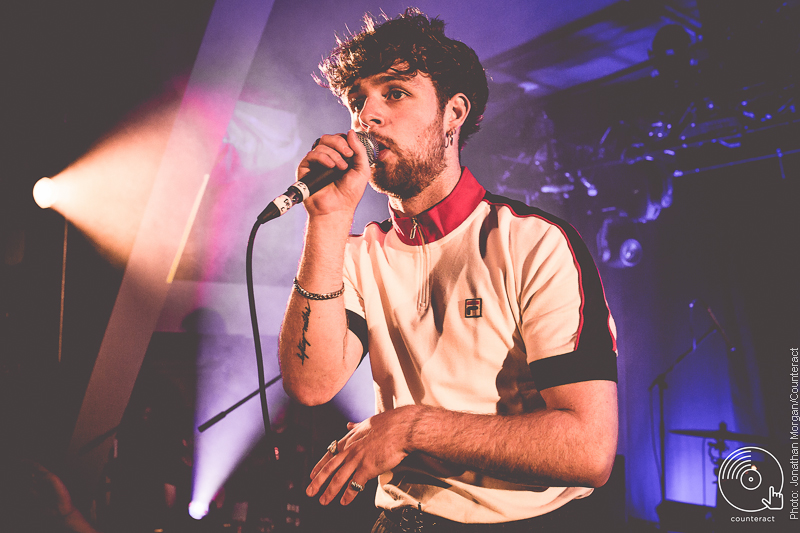 Tom Grennan
"All Goes Wrong," the song that was created with Chase & Status, follows "Run in the Rain "and" Barbed Wire. "All Goes Wrong" is a more simple structured song, with just Tom and a few instrumentals. For many it was their first introduction to Tom it holds a sentimental place in the hearts of his fans. "Praying" rounds out the set.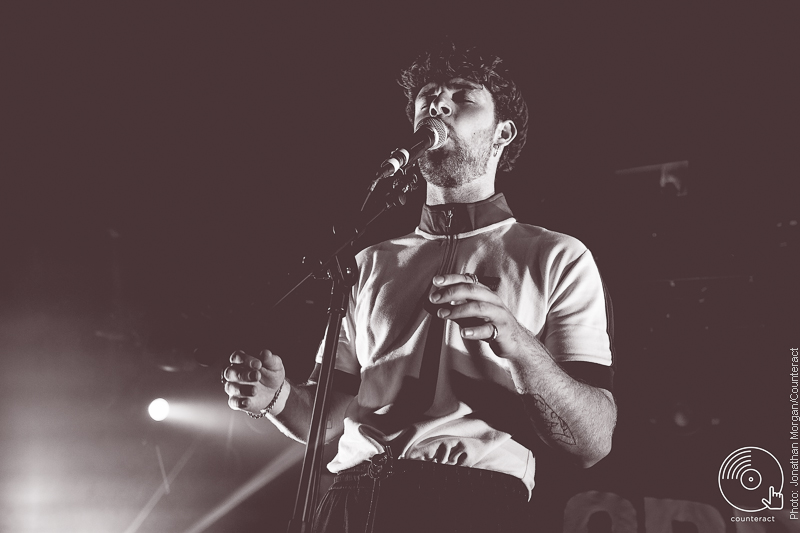 Tom Grennan
After a short burst of chanting for more, Tom Grennan embraces the stage. As his band watches on Tom picks up a guitar and plays the stunning and personal favorite "Sweet Hallelujah." The song shows off the full range of Grennan's vocal ability, dipping deeply only to swing for a full breaking voice. The song is hauntingly beautiful, a moment of stillness for the giddy crowd. The manipulation of emotions and the openness of the song create an atmosphere of vulnerability, Grennan emerges as not only a star but also as a relatable bloke that people can be friends with. It is this mixture that makes Grennan such a likeable character. "Found What I've Been Looking For" and "Something in the Water" round out the night.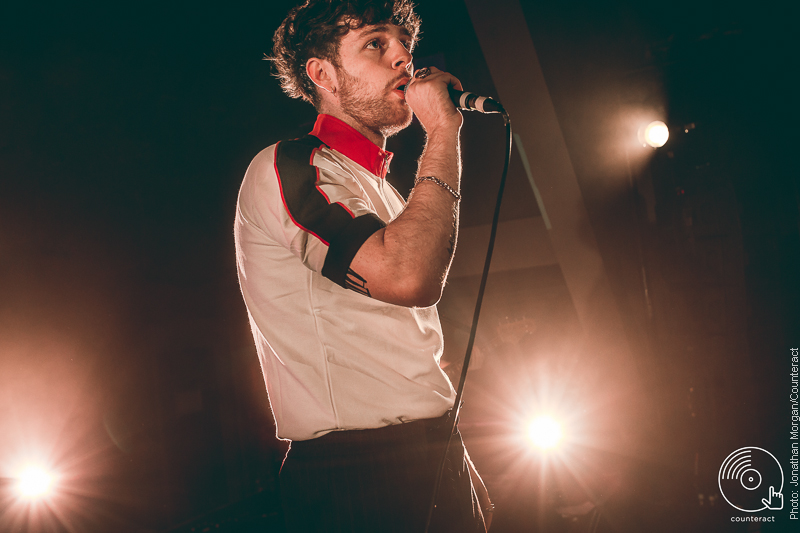 Tom Grennan
Tom Grennan, one that we heralded as one to watch, is rapidly coming into his own both on the stage and in his music. Commanding the stage, Tom took to the O2 Institute in a blaze of pure brilliance and power. With new releases and another stop over in March, we cannot wait to see what Tom Grennan brings in the very near future.
Photographs by Jonathan Morgan