Review: Sam Hollis thinks 'It's Probably Gonna Be Alright' on his new EP
With the release of his latest EP, It's Probably Gonna Be Alright, on 23rd July, Sam Hollis proves once more that he's an sensational talent to watch out for.

"Listen to me," the female voice, breathy but urgent, whispers. You imagine her hands holding the protagonist's head, just to try and reinforce some love and resonance within his darkened soul. "What did you ever do that was so bad?" she asks; implores; prods, over lilting, keyboard-led atmospherics. It's cinematic, it's confusing, and it tugs at your emotions. In other words, it's Sam Hollis.
Hollis has been plowing his doleful folky furrow for a number of years now, but 2018 has really been a time where he's been at his most prolific and exciting. Earlier this year, he shed his numerous skins and backing bands to release LYFE, an intelligent and eclectic blend of lo-fi introspection and pop-enthused sensibility. If LYFE was merely Hollis craning his lanky figure out of bed, however, It's Probably Gonna Be Alright is him fully energised and replenished. On this EP, Hollis has never sounded braver, bolder or more talented.
It's Probably Gonna Be Alright is a surprisingly optimistic title for one of Birmingham's most broken balladeers, but throughout the record there is sprinklings of hope. 'Love Dreams' is his finest lead single to date, his wounded Damon Albarn-style croon blanketing infectious guitar licks and finely-tuned snares. Like his hero Beck, the record is awash with studio trickery, arbitrary samples and boundless creativity, whether he be pondering the good old days of print NME and good MTV on 'Everything You Want To Be' or covering his croaks in haunting effects on the gently twinkling 'Doing Great'.
Hollis might be uncertain of whether things are going to be alright, but on the evidence of his latest record, he needn't be so unsure.
It's Probably Gonna Be Alright is released on 23rd July.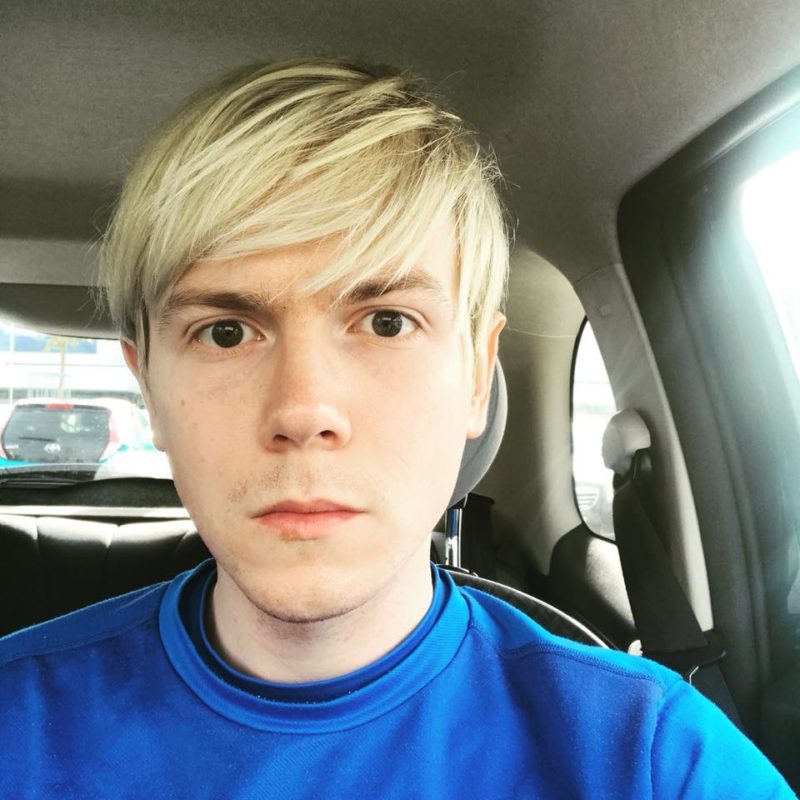 Tied to the '90s. I love anything with a good melody. Favourite acts include DIIV, Best Coast, Wavves, MBV, The Lemonheads, Bully, Pavement, Weezer, Wolf Alice, Mac DeMarco and Dinosaur Jr.