Interview: The Americas 'Come On Out' for new single
Raised on the harmonica-drenched despair of The Rolling Stones, the country-fuzz trio The Americas are back with a song that raises the sensibility, as well as a brand-new EP with a rather cheeky title. Sam Lambeth comes on out to find out more.
Aaron Whittaker is keen to stress a particular fact about The Americas' new long-player. "You can expect a lot of guitars on it," he insists. It would be taken as a given if you are already aware of the Worcester trio's signature sound, blankets of bluesy riffs collected from the laundry bins of Main St, with a Jagger-indebted jive and steely piano lines complimenting the mix. However, by naming their new record Guitar Music is Dead, suddenly the band have some explaining to do
"It's a headline that has seemingly cropped up everywhere for as long as I can remember," Aaron says. "Guitar music seems to die every year. Huge artists like Kasabian and the Gallagher brothers always claim to be the 'last survivors'. Believe what you will. It's all very tongue-in-cheek on our part."
Self-deprecating and knowing it may be, but while the tinny-downing dinosaurs are out there mourning the death of boneheaded Britpop, The Americas are ensuring guitar music is in rude health. Their latest single, the bittersweet refrains of Come On Out, takes their Stones-fuelled shtick and bathes it in the hangdog harmonies of Tom Petty. The balance of wistful lyrics and up-tempo music is something Aaron is particularly proud of. "A lot of the music that inspires us has a typically juxtaposed happy-sad sound," he says. "If you're not listening to our lyrics, then we make music you can dance to. Listen closely, though, and you'll see there's a lot more to it than that."
Guitar Music is Dead shows signs of brave progression for the trio. Recorded onto tape (natch) with legendary producer Mike Hill ("he got us drunk…he was our twelfth man," Aaron comments), vocal duties are split between the three-piece for the first time. "It's been a really nice journey and we're just excited for it to reach people's ears," Aaron says. Up next though is the music video for Come On Out, where again alcohol was a beneficial factor. "We self-directed a DIY home movie for it and drank a little too much in the process," he laughs. "I doubt it'll win an Oscar."
Awards might not be forthcoming, but The Americas' imitable blend of blues-indebted indie is indeed worthy of some sort of a ceremony…perhaps with alcohol.
Come On Out is out now.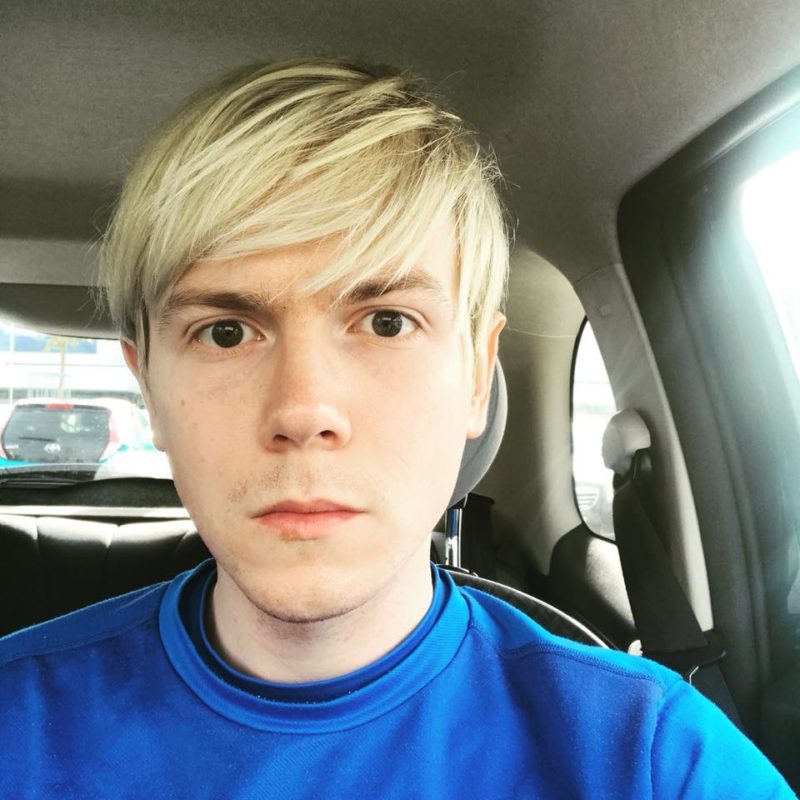 Tied to the '90s. I love anything with a good melody. Favourite acts include DIIV, Best Coast, Wavves, MBV, The Lemonheads, Bully, Pavement, Weezer, Wolf Alice, Mac DeMarco and Dinosaur Jr.