Review: Quinn releases indie power pop single 'All the Best'
Alternative rock, tied to the 90s. That's how Midlands based rock/pop sensation Quinn describes their sound, which pretty much hits the nail on the head.

Their new single 'All the Best' is a prime example of this power pop sensation's direction. Led by hazy dream pop melodies, blended with peppy choruses that would feel right at home as the theme to a 90s sitcom. 
Since forming two years ago, Quinn have evolved their sound, ditching the rules of guitar led indie pop for something more confident in its own right, that looks back on the past and waves it off, giving it 'All the Best' as Quinn look on to a thunderous future.
Although, Quinn's past isn't something to shrug at. Establishing themselves firmly on the radar with support slots with INHEAVEN, The Orielles, The Goon Sax, Bully and We Are Scientists to name a few. Their most recent EP Crush raised £150 for the charity 'Mind' whilst also receiving recognition from BBC Radio 1, BBC 6 Music and BBC WM Introducing.
Inspired by both Carly Rae Jepson and Dinosaur Jr, 'All the Best' has underlying tones of optimism in Quinn's new pop-ish direction. Always ahead of the curve, needling keys and synths are just the beginning of this London via Birmingham performer's new sound.
Embarking on a 'Quinntessential tour in August, Quinn will be plying at The Castle and Falcon as part of the Sonic Gun Weeekender on August 19th.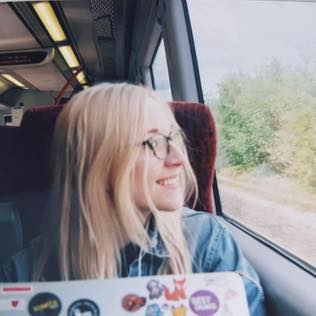 PR, events and social media by day, lover of all things geeky and retro. Can often be found scribbling notes at the back of the gig.